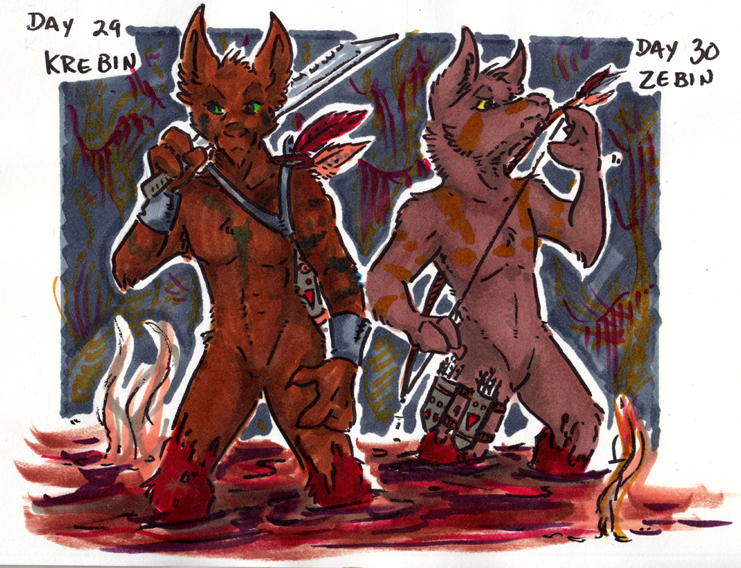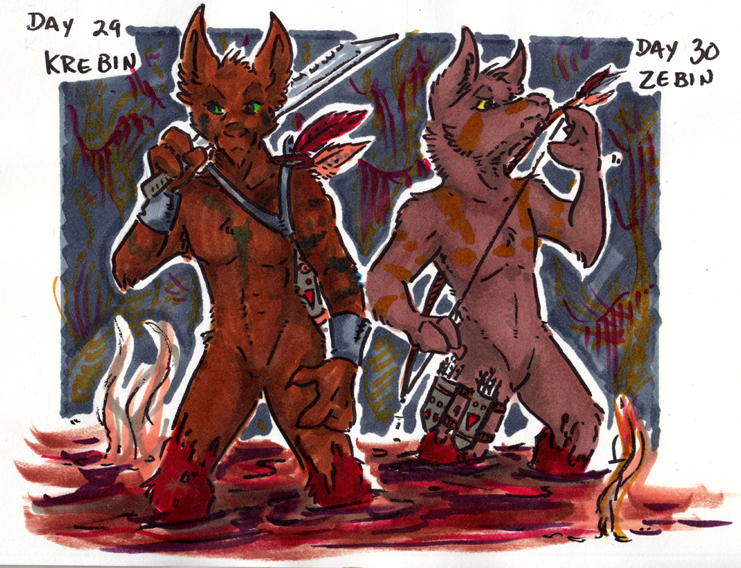 Watch
more
30characters
done while i had no net. i did finish! i just had to use my phone's camera to do it.
meet krebin and zebin, the mythological stars of an ancient
rakwulf
hunting legend told for centuries. krebin is the older brother and zebin the younger - in the legend, it's zebin's first hunt for game larger than himself.
their names are also a small really nerdy star wars reference. kudos to you if you actually get it, i'd like to meet you.