Translated

by

Sr

. Martín Delgado.
Senor, muchas gracias!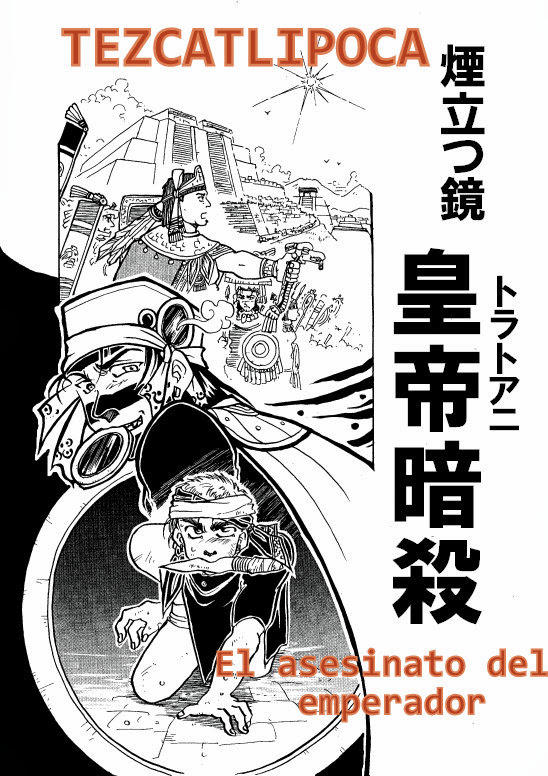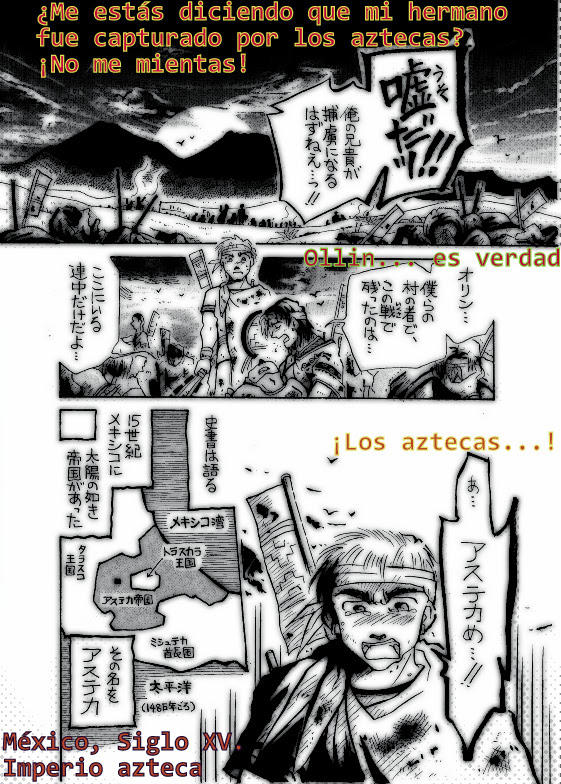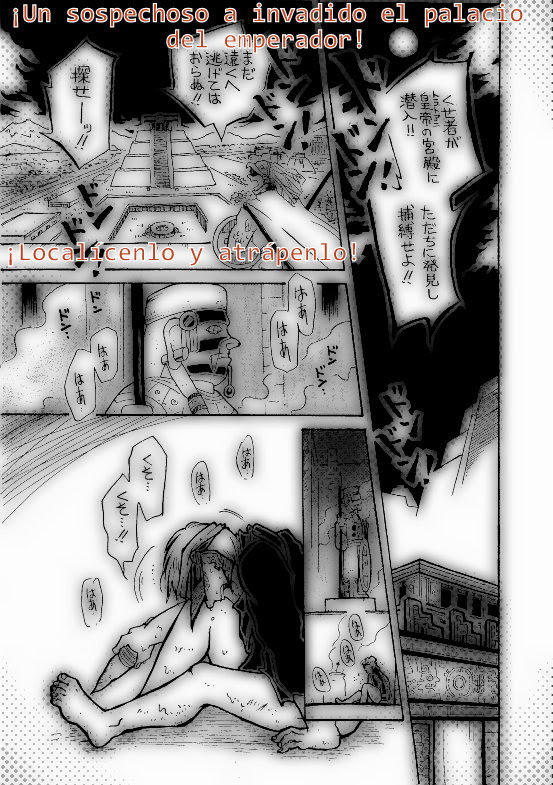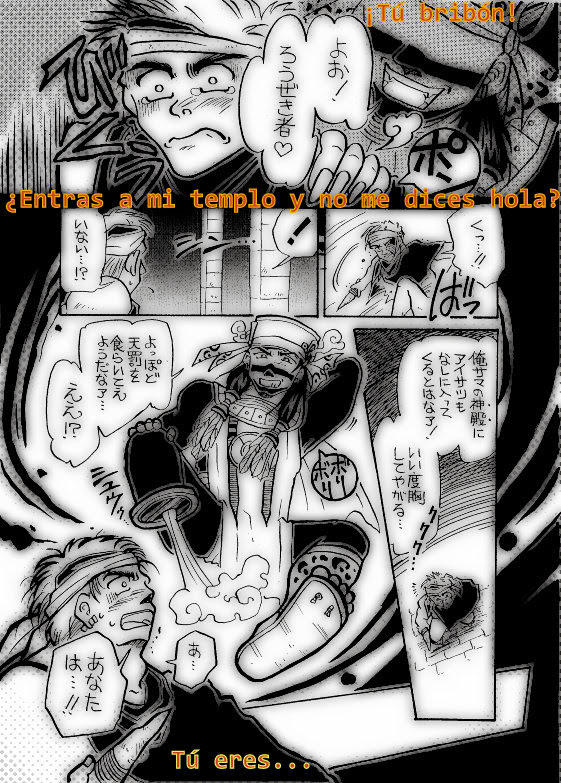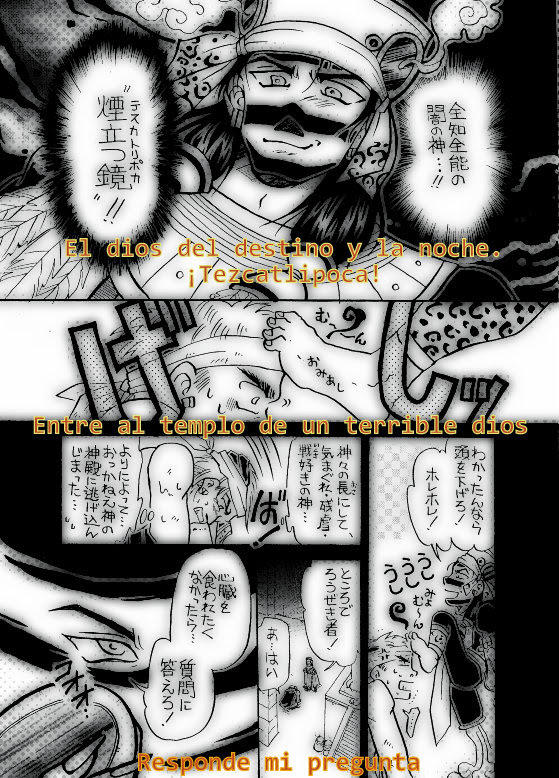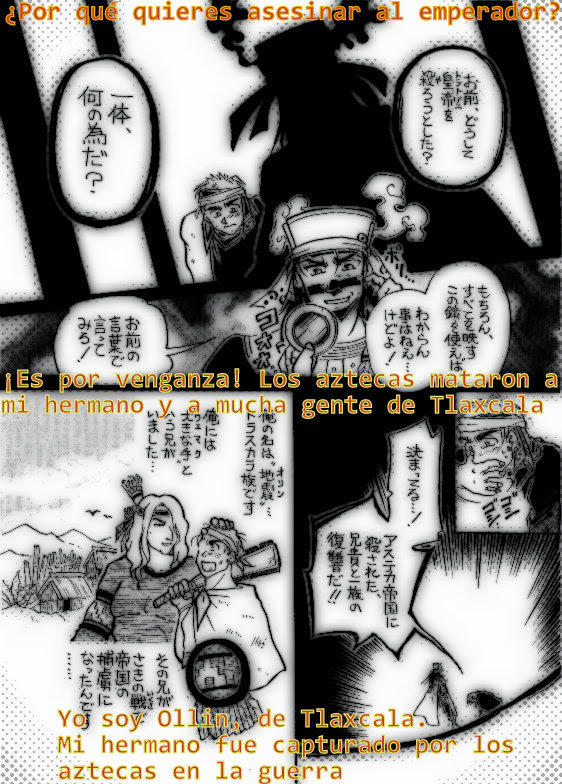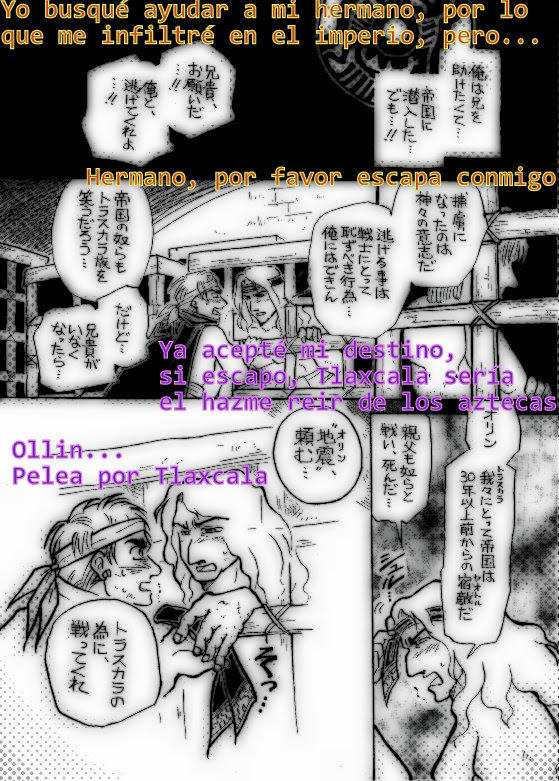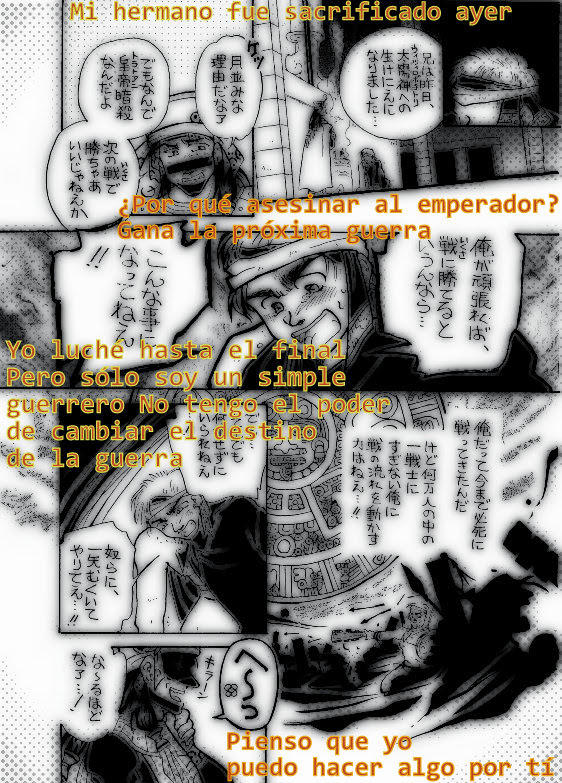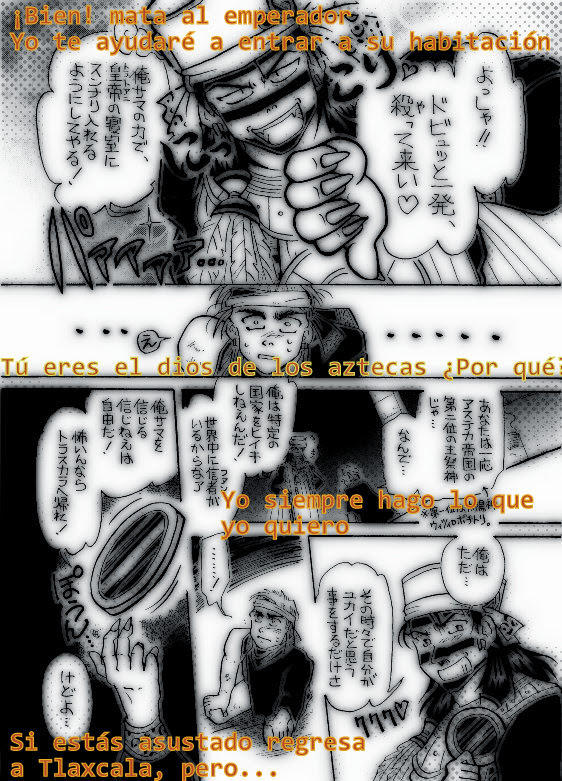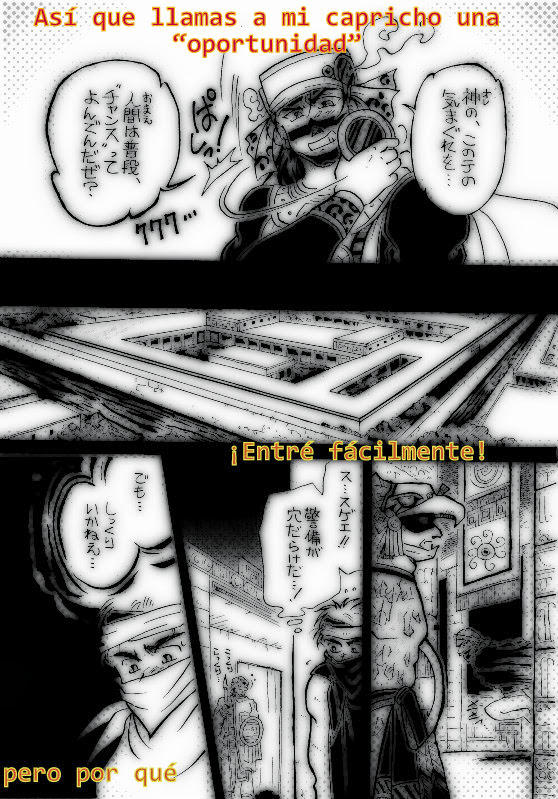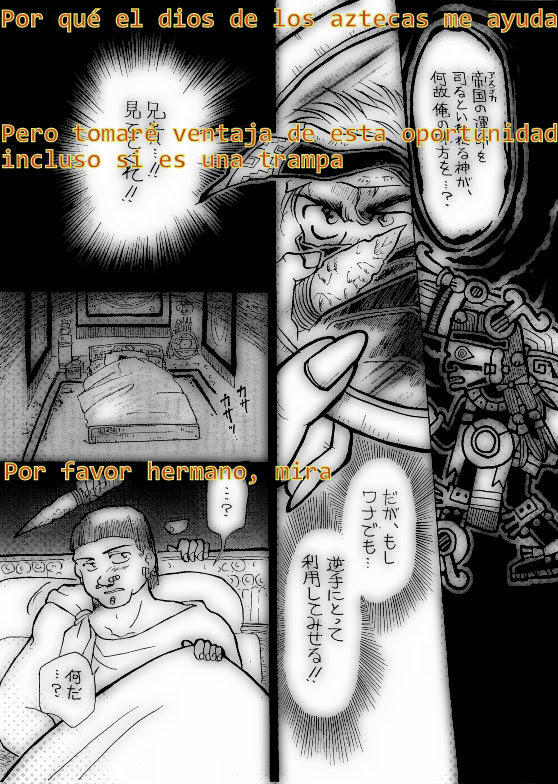 ■■■■■■
■■■■■■
■■■■■■
Tezcatlipoca Pag 012
(Murder)
Mature Content
■■■■■■
■■■■■■
■■■■■■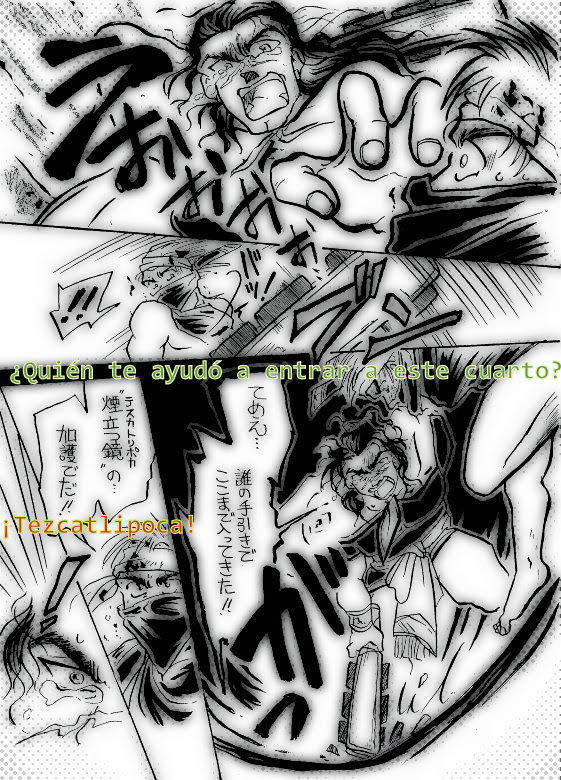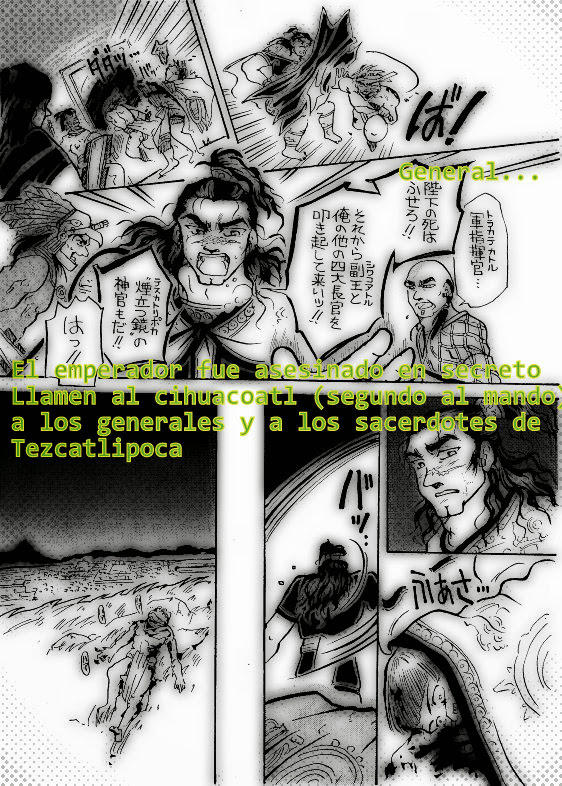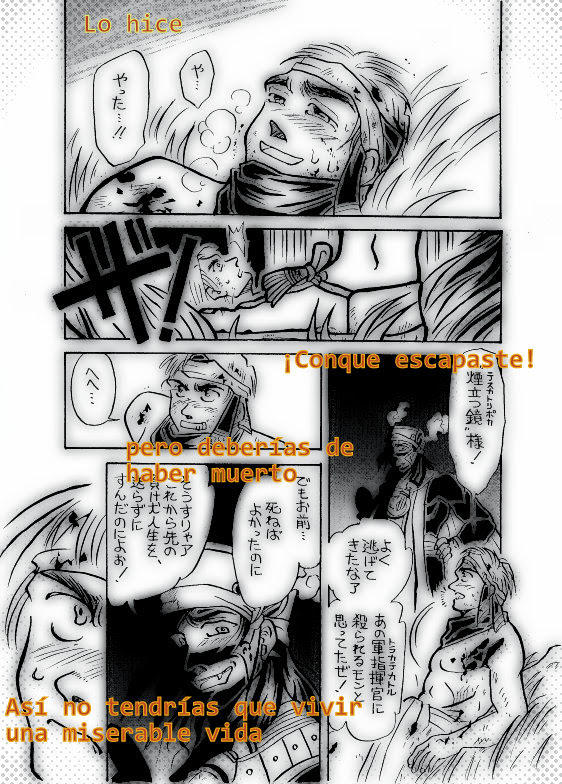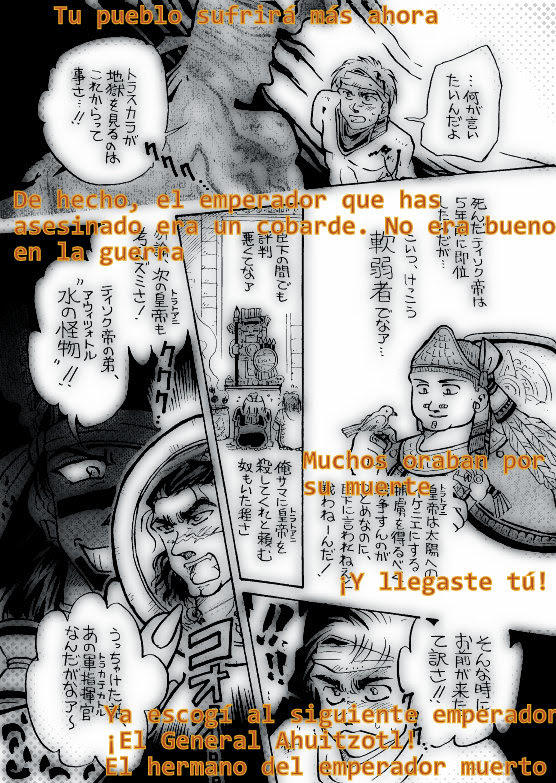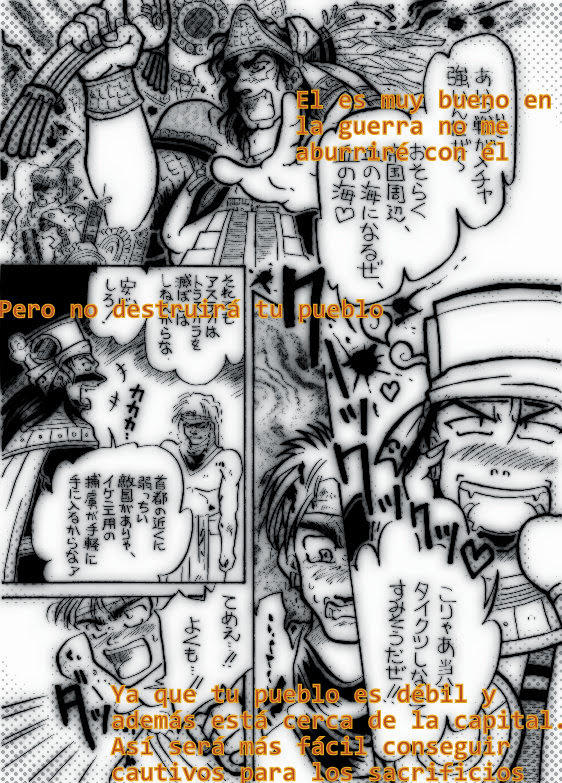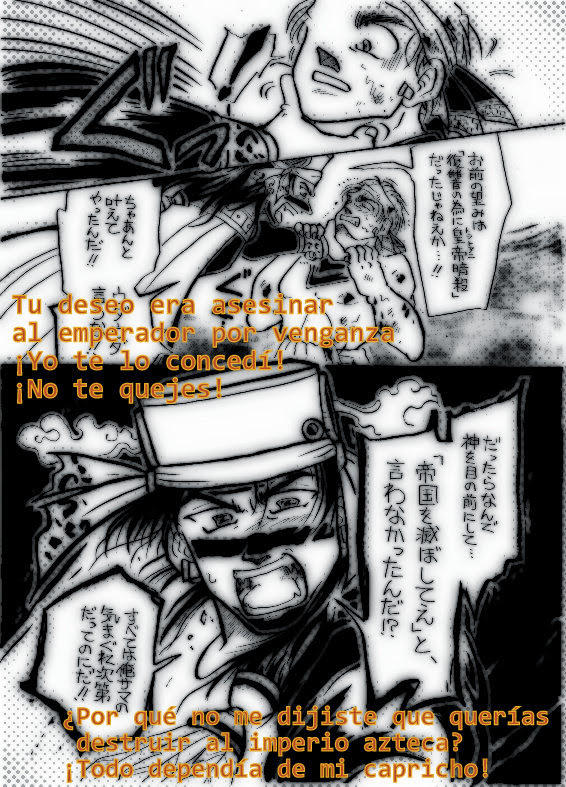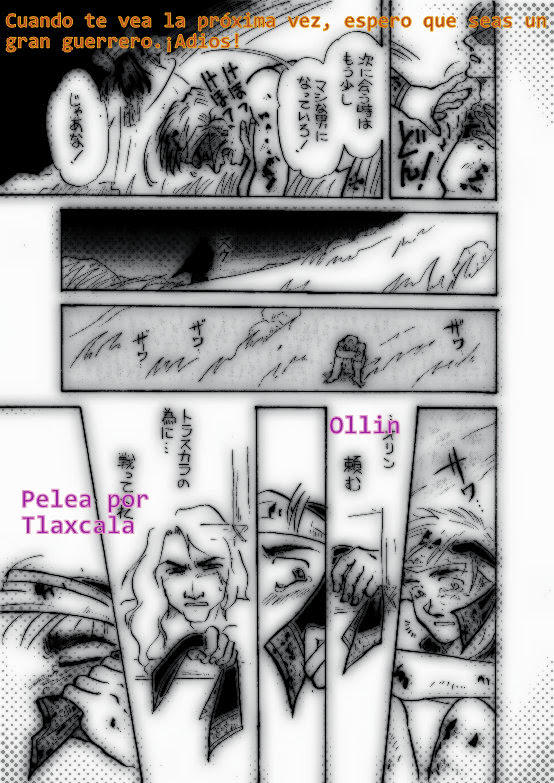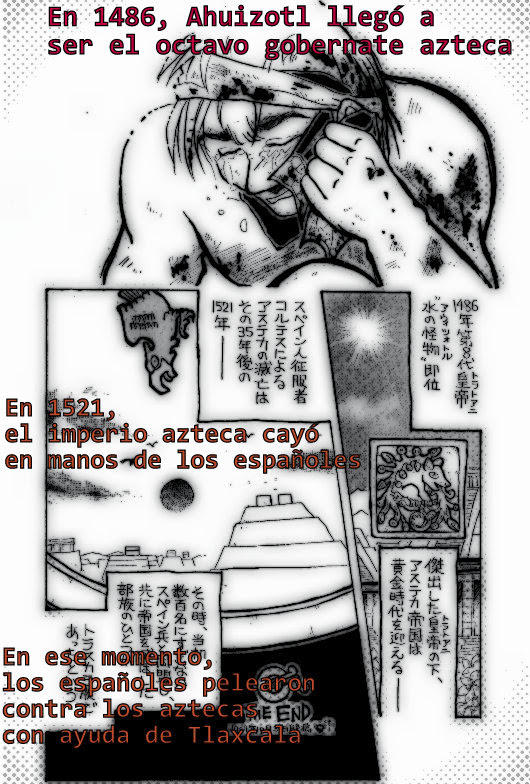 English language
MANGA:Tezcatlipoca 1 (20pages)

Japanese language nosukuk.mangalog.com/Entry/2/


Watch

Reply

In 2012, someone submitted my manga "Tezcatlipoca" to someone's blog.
www.taringa.net/posts/imagenes…
But it is Japanese version.
I do not know "taringa".
Someone who uploaded my Japanese manga......
I wish that he would come to dA and read my manga in Spanish language......
Reply

This was so epic Nosuku! It was so in charácter with Tezcatlipoca too, and even better it has good historical background. Can I add this to my mesoamerica group?
Reply

Gracias! Thank you for adding my works to your group.
I hope that many people will read my manga.

It is good that I came to dA.
Reply

Wow! I've been eager to read your mangas for a while! I like how this one is darker than your other works. Tezcatlipoca sure is a trickster :0
Excelent work!

Reply

Gracias! I drew it in 1999..... 16 years ago. It is an old manga.

Sr. Martín Delgado translated my manga to Spanish language in his google page.
I hope that many Mexican people will read it.

Reply

I think any mexican who reads your manga would like it!

There's a lot of mexicans who like manga, anime and japanese culture, so if they found out there's a japanese manga based on ancient mexican history, it would be really popular!

I enjoyed reading this story :>
Reply

Gracias!
"Japanese manga based on ancient mexican history....."
In Japan, in 1992, the manga about the Aztec history was pubulished.
www.amazon.co.jp/dp/4049242753
The Aztec manga that was drawn by the Japanese professional manga artist AMOI JUN.
This is out of print now, but I hope that this manga would be read again by E-book.
「風霊王外伝 貴人の大祭」あもい潤(厦門 潤)
"Kazeoh gaiden kijin no taisai" AMOI JUN
B.C.10000, in the Mu, 風霊王 Kazeoh (the god of wind) and the princess of the Mu Araia, they loved each other.
But they were killed by the evil design(In truth, the plotter was the god of earth).
And they were born in the Aztec empire again.
And they died again, and they were born in Japan 20th century......
And they have to fight against the evil.
「風霊王」 is 3 volumes.
「風霊王外伝 貴人の大祭」is the extra edition of「風霊王」, 1 volume.
In「風霊王外伝 貴人の大祭」, Kazeoh and Araia loved each other in the war of the fall of the Aztec empire.
Kazeoh was born as a Mayan "Quiahuitl",and he became a prisoner of war, he was chosen as Tezcatlipoca for Toxcatl.
Araia was born as a Aztec slave "Xochitl",and she became Xilonen for Toxcatl.
Cuauhtemoc, Cortes, Malinche, Moctezuma2, ....appeared in this manga.
P90
「血と屍の上に築かれたものでもこの世界は美しい」
"This world is beautiful, even if it is built on blood and bodies."
P127
「これで満足か?アステカ帝国を滅ぼしたお前。これがお前の望みだったのだろう?マリンチェ」
「わからないわ。クワウテモク。今わたしのお腹にはコルテスの子がいるの」
"Are you satisfied? You destroyed The Aztec Empire. It was your wish, Malinche."
"I can't tell how I feel.Cuauhtemoc,there is my baby of Cortes in my stomach now."
"Malinche....."
Wikipedia 厦門 潤
ja.wikipedia.org/wiki/%E5%8E%A…
厦門 潤 SITE
www7a.biglobe.ne.jp/~megaplus/…
Reply

:00000
I had never heard of it!
Seems interesting!

Do you have a favorite manga or anime?
Reply

Reply

:0
Never heard of any of them, they seem really interesting though

I guess there are tons of manga and anime that we never get to see in Mexico.
Reply

Reply
(1 Reply)

Reply

Gracias!
But my manga is a fiction, it is not based on the historical fact, and it is not a official story.

Reply

Reply