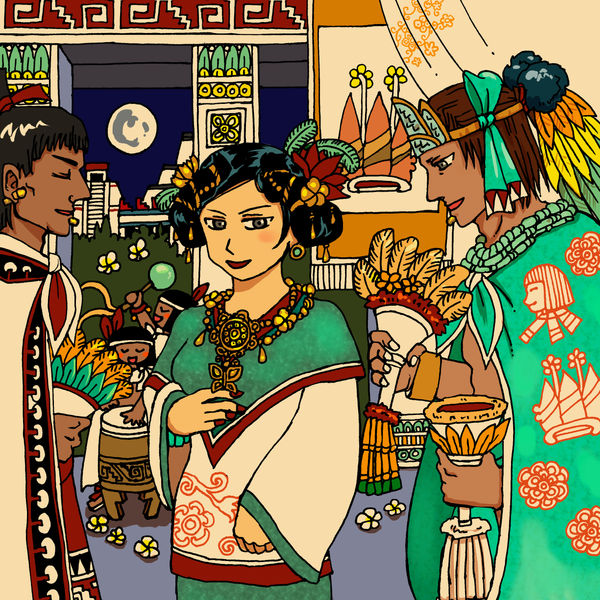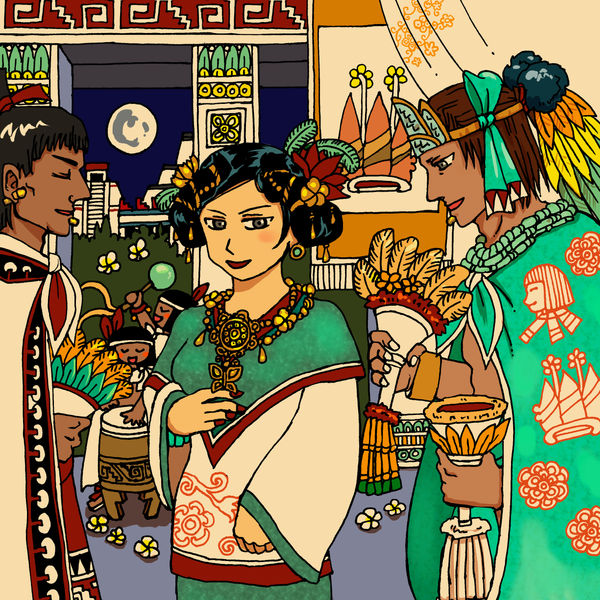 Watch
We will talk about "Flower and song."

I love it!!! I like the glyphs in the decoration in the edification. The clothes are also perfectly detailed!

¡Buen trabajo Nosuku-san!
Reply

Wow it's really a good work.
BTW, could you please tell me about the story of Nezahualpilli and his wife? Tlazocamati.

Reply

beautiful!

Reply

Lovely suits! I love the atmosphere you used here! <3
Reply

In xochitl in Cuicatl, in Eztli in Yolotl Mexhico Tenochtitlan, Uepan Ipalmenoami.
Reply