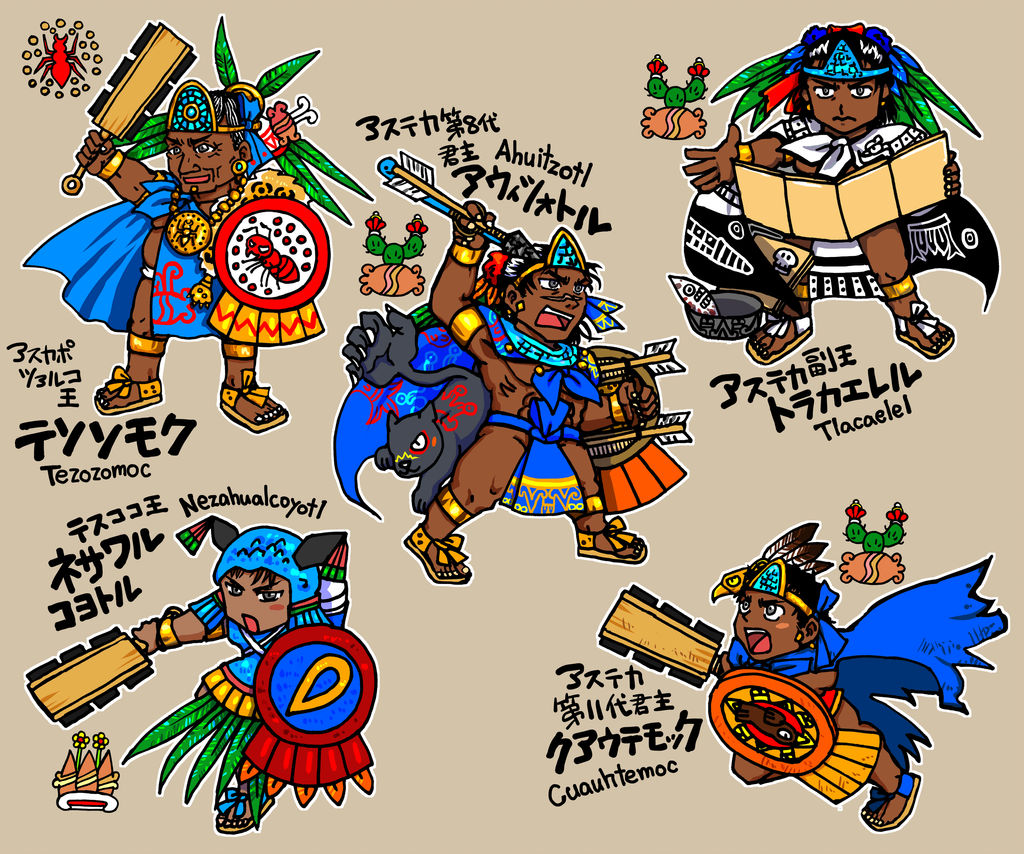 Whoa!
Absolutely amazing!
I really like the poses! Specially Ahuizotl and Cuauhtemoc!
Great work! They are kinda like chibis, but they are still so awesome and powerful!

Reply

Gracias, Camilo-san!!

When I came to dA, I was surprised that artists called "チビキャラ" "Chibi". Because it is Japanese word.
It is difficult for me to draw チビキャラ, but it is fun.
Reply