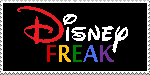 Welcome fellow devious dA dwellers!
I have spent more than 12 years drawing TV and movie characters. My lifetime obsession is animation, i love all kinds, but my favourite are the classic 2D ones!
ABOUT MY WORKS...
Heed this warning my friends! If you decide to watch me and/or view my gallery...know this! I love to analyze things...A LOT! Admittedly sometimes i even go a little too far with my analysis works!

Mostly it's to do with a particular animated film (usually The Lion King), or sometimes it's just something about life in general.
My descriptions are often long and highly opinionated. So, if you don't like reading long texts, well...my work may not be to your liking. Give one a read and see for yourself!
Also, i have a pretty immature sense of humor (like a lot of people), and my satirical works also tend to have a lot of black comedy. But for the love of all that is holy!... DON'T TAKE IT TOO SERIOUSLY! PLEASE!
My Instagram:
www.instagram.com/nostalgicrea…
Or just search for: 'nostalgicreations'

About me!

Movies, TV shows and other media:








:thumb346228251:






--------------------------
-----------------------------
Favourite Movies
The Lion King, The Forgotten Toys, The Land Before Time, The Secret Of Nimh, Watership Down, The Plague Dogs, Lilo & Stitch, Stand By Me, The Lost Boys, Disney
Favourite TV Shows
Big Bang Theory, Friends, How I Met Your Mother, Scrubs, Family Guy, South Park, The Simpsons, Archer, Daria, Rugrats, Hey Arnold, Avatar: The Last Airbender,
Favourite Bands / Musical Artists
The Cranberries, Bryan Adams
Favourite Books
Watership Down
Favourite Writers
Richard Adams, Andy Griffiths
Favourite Games
Kingdom Hearts, Crash Bandicoot, Spyro, Bully, Old SNES Games
Favourite Gaming Platform
PlayStation 2