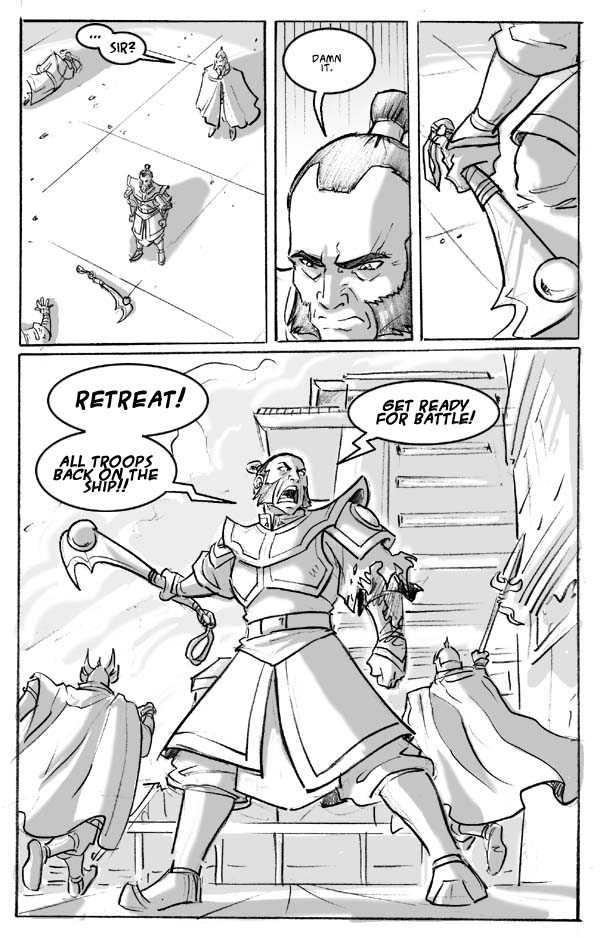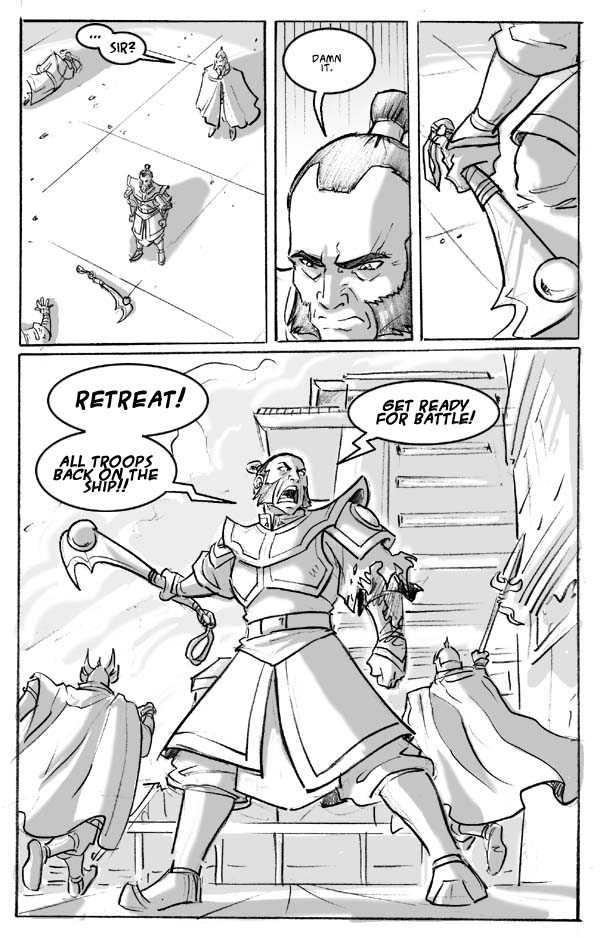 Coming up next: naval battle!
And a reminder of no updates for next week since I'll be away.
P.S.- Apologies for Zhao's swearing...but I couldn't think of a "nicer" word for what is going on through his mind.
Page original size 5,5" X 8".
Rough pencils. Grey shading, lettering and word ballons done in Photoshop
These pages done for fun, and also as a good exercise in storytelling and planning on such a long scale, which I had not really done before.
I am not planning on inking, cleaning more or coloring them. I simply do not have the time.
The Avatar universe belongs to Mike, Bryan, Nickelodeon-Viacom-MTV.
All the characters belong to them, but a few of the extras are my own creation.
Art by
Previous:
[link]
Next:
[link]
Start of Chapter 1:
[link]
Start of Chapter 2:
[link]
Start of Chapter 3:
[link]