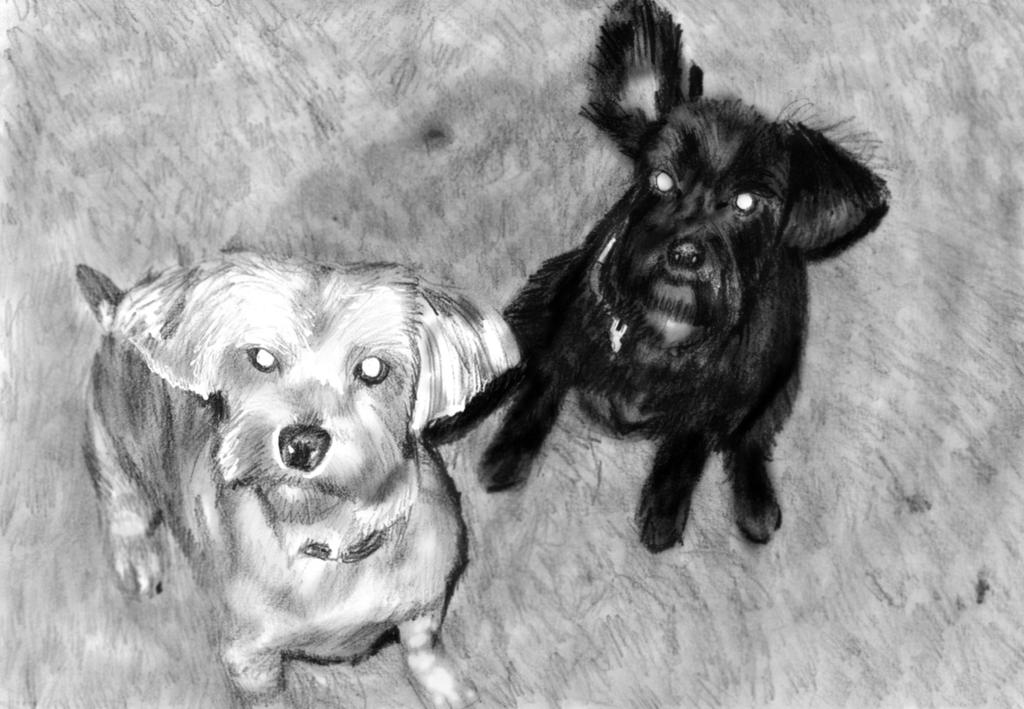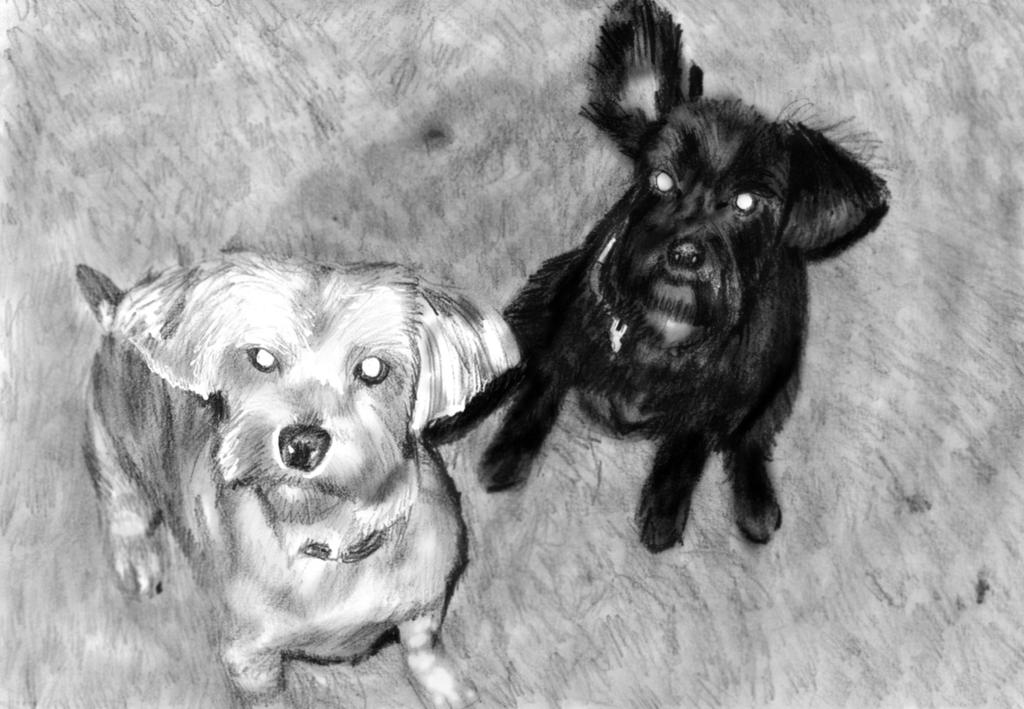 Sometimes I get these suggestions. In other words, requests. Sorry, ZachSharkAttack! I am late. The drawing itself was ready ages ago, but my scanner didn't co-operate with me and I had to wait for a week or two to have it fixed.
Original picture's here ---->
Isabella and Lily!
And these lovely pets are owned by
zachsharkattack.deviantart.com
Duration: 1 day
Tools:
-Pencil
-Eraser
-Concealing pen

Oh my gosh! This is very beautiful! Thank you for making this for me! I just.... I love it, I love it, I LOVE IT!

It looks exactly like the drawing! You do a really good job at drawing animals! Keep up the amazing work! Please have a favorite from me!
Reply