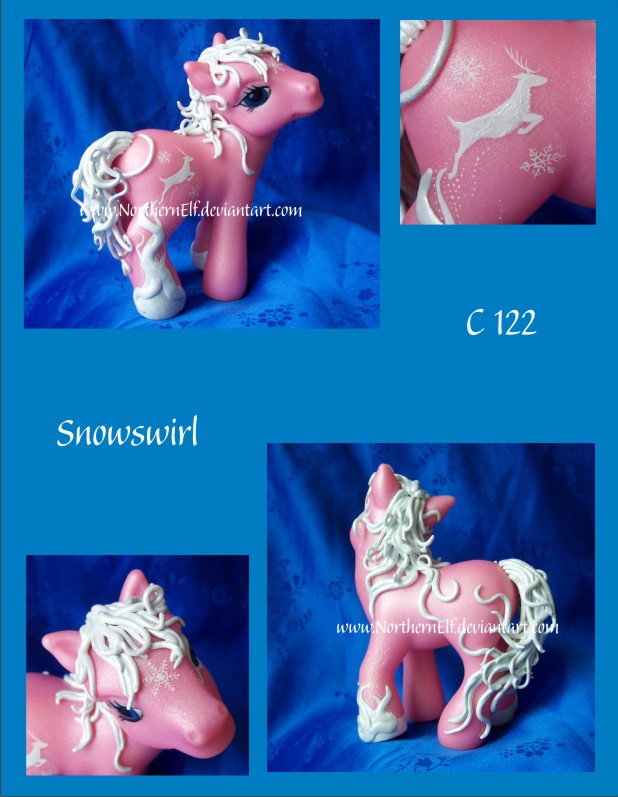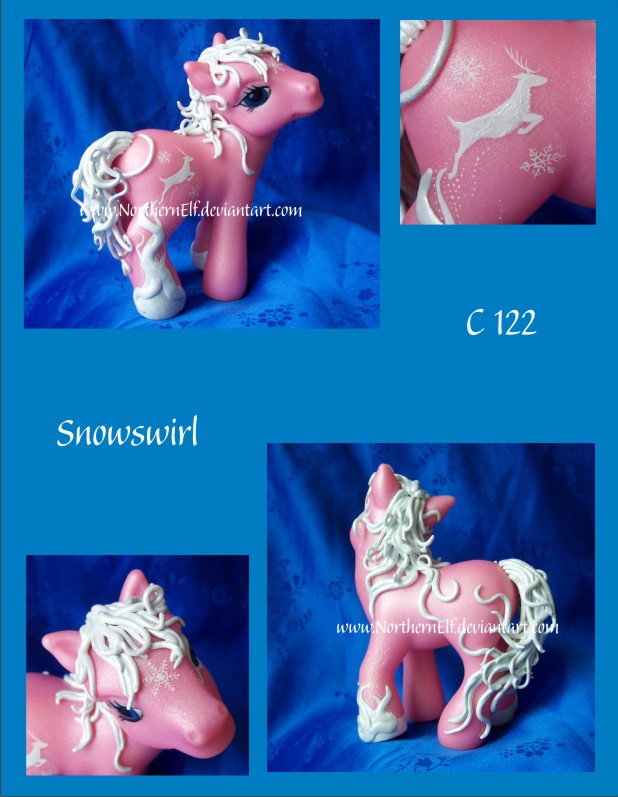 Watch
Snowswirl is a Holiday Custom Swap 2010 pony for Donkeygirl on the MLP Arena. Her hair and the swirls on her legs are made of Apoxie Clay. All of her white patches have been hand painted and sealed with pearlescent sealer.

very nice! love the hair and symbol
Reply

I hope you check this website often, because I was wondering how to find out the cost of your ponies. I'm blown away at how incredibly artistict and creative they are. You've done an amazing job!
Reply

Out of all the my little pony customs this one is one of my all time favorites.

Reply