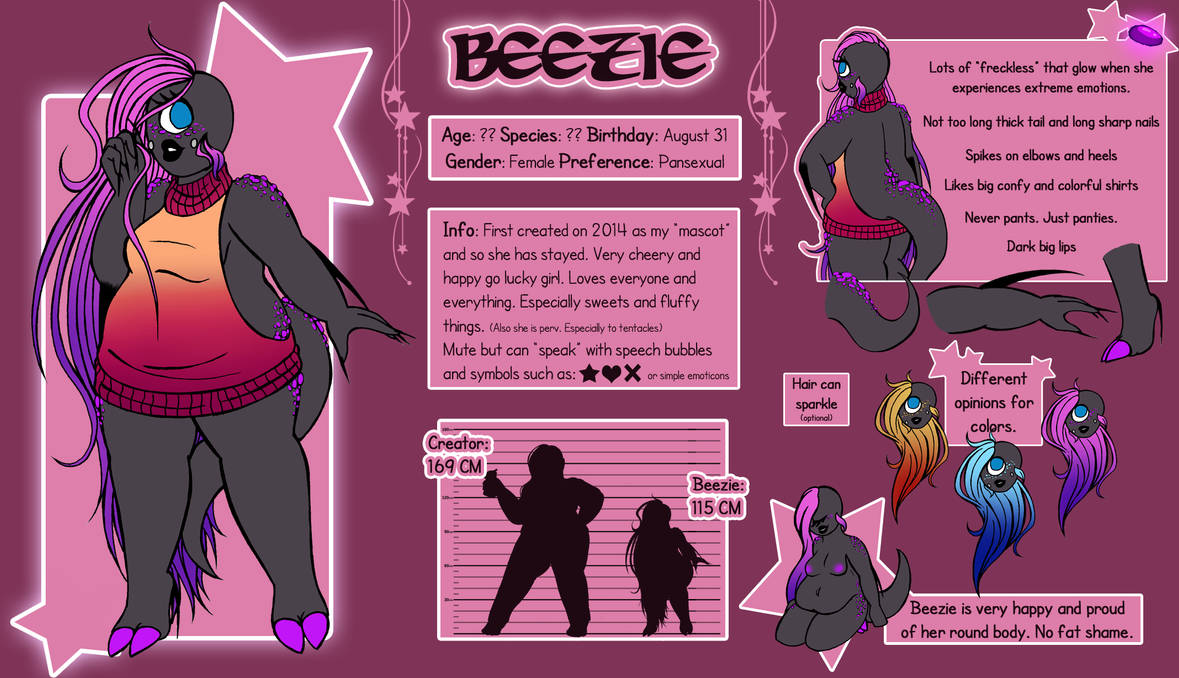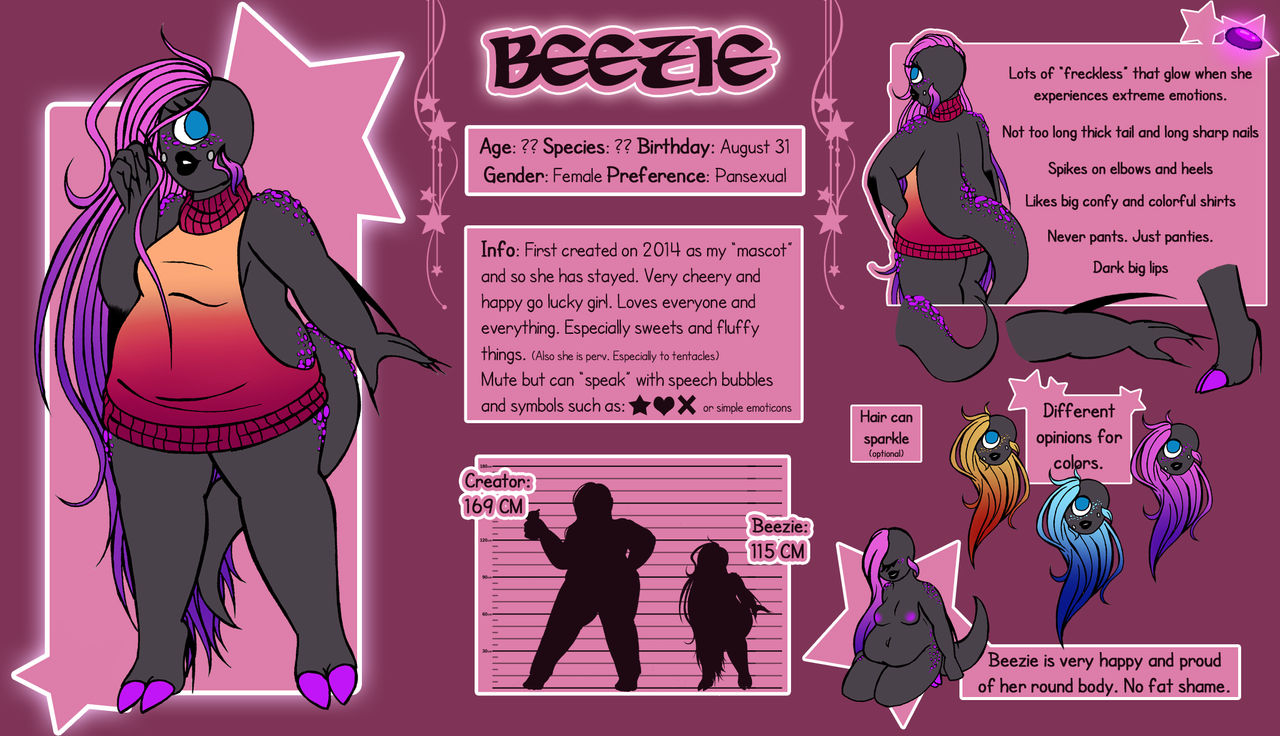 Watch
I finally made it! Reference sheet for my lovely Beezie. My god she surely does need one does she. Since she's my mascot she works kinda differently from my other OC's. Yes I happily see her interact with other OC's, my own or other's, but she is not really used on RP. She doesn't have family or backstory. She just is her cute self.
Yes, her birthday is actually the date I first drew her. So take it as legit!
Also you don't need to just this shirt if you ever draw her. Any colorful, loose and comfy shirt will do really.
Some Beezie Art of Mine:

New Commission Info 2017

So darn adorable. She's all the cute in a virgin killer sweater lol
Reply

Look at that cute pudgy pudd! :3
Reply

She is really cool! Love her form and the color on her!
Reply

the virgin killing sweater...

Beezie looks gorgeous!

I like all the little factoids, especially how tall she is! I'm just a bit shorter than you ;w; But taller than Beezie! YAY! I always pictured her much taller than that, but cuuuuuuuuuuuuuuuuuuuuuuuutie lil shorty!
Reply

It's easy to image her taller when I haven't really drawn her with anyone.
But she short like noodle!

Reply

Reply

NIIN PIENI AAAAAAAAAAA ;__; Pikkuinen ja pyöryläinen söpöläinen <33
Reply

Reply