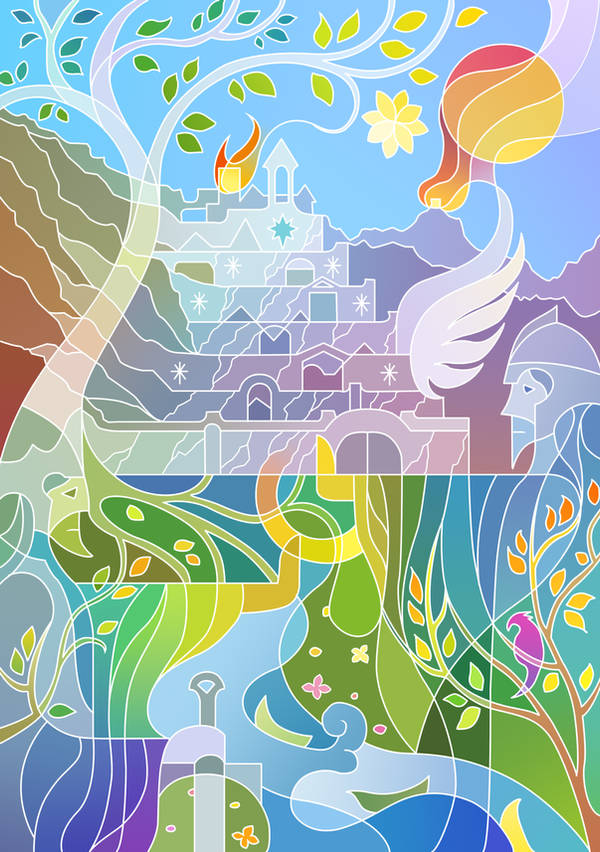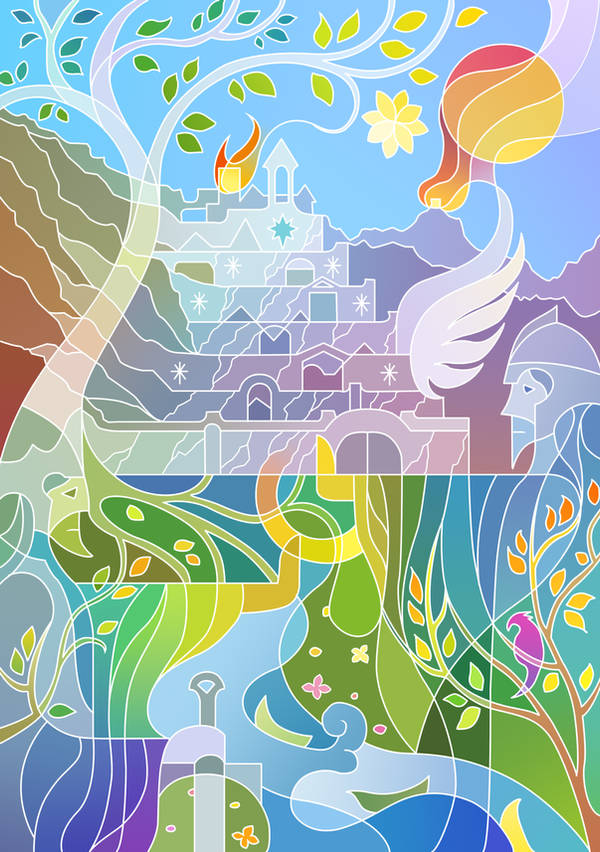 How to colour Minas-tirith was really a headache. I couldn't just make it white, or to make it too colourful...So at last I used low saturation colours on it.
What shall be the next location then?
If you're interested in purchasing a set of the postcards including this one, please go to my Etsy shop:
NorlothArt

I lOVE IT! THE WHITE CITY.
Reply

I really want to make a stain glass work out of this but dad took out a glass piece that had been in my thumb ever since my first spring term in high school (different system in Scandinavia, I believe( I was 16 and I'm 22 now))
Reply

I love how stained-glass-window-art-y it looks, and yet maintain that Lord of the Rings feel.

Beautiful palette, and I really like the stylised depiction.
Reply

Thank you! I think it's a little different from the stained-glass-window, I intended to draw it that way, but it finally came out like this.

Reply

按照事件发展,下一个就是灰港了.....
不过伊锡利恩也可以考虑?只要能抓住特质
如果想挑战一下,全部用非曲线试试moria也行
Reply

great! i'm so happy that you've done gondor. and everytime i look at the drawing, i find more new details
Reply

You know, I found it hard to finish this one...the color of Minas-tirith just drove me mad.x_x
Glad it turned out to be all right. Thank you!
Reply

amazinglu done!
Hmmm, will you do Gondolin?

Reply

Wow this is so wonderful. Love the colours

Reply

Ohh, nice. I think the figures of the Men could have come out a little bit stronger though, but that might just be my taste.

How about the Havens? Or the huge statues of the kings on the river... always loved that visual.
Reply