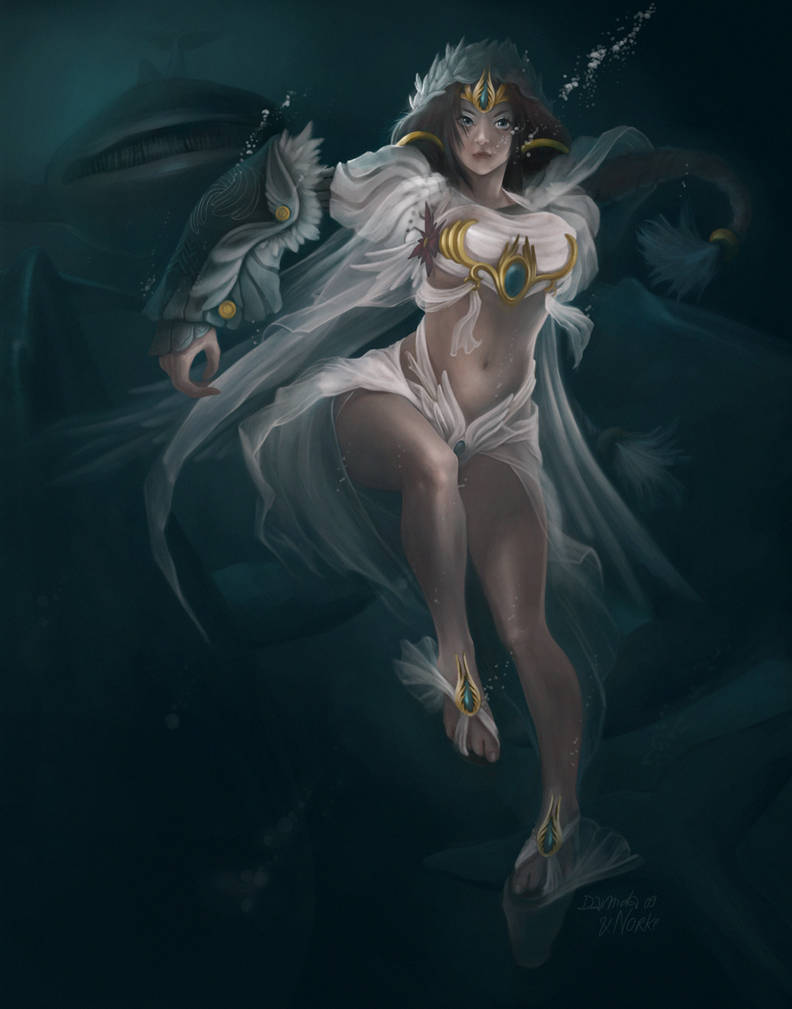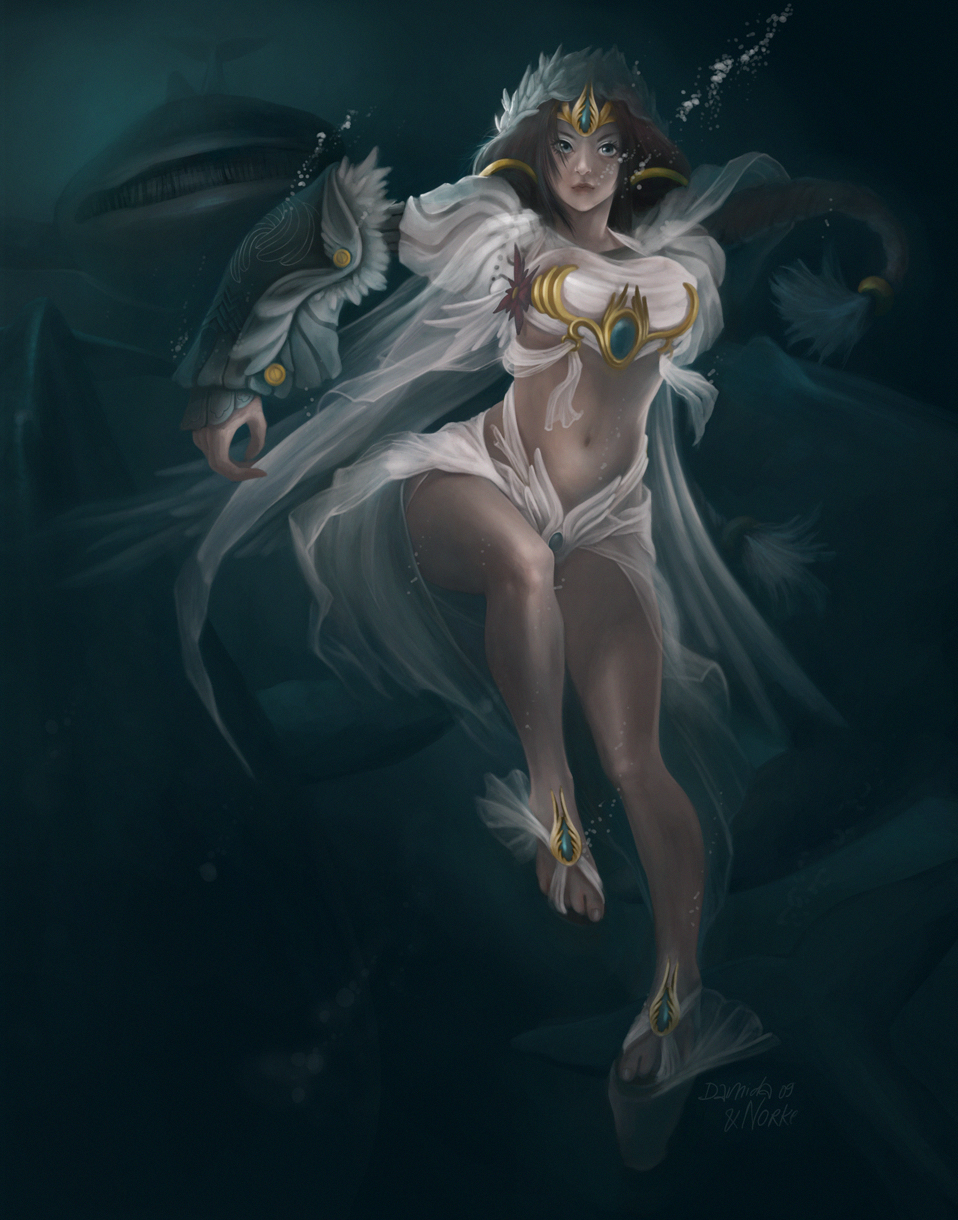 Watch
It seems to me that one arm, what would be the left, is missing. Or at least it looks as if the hair is coming out where the arm should be. The other arm seems a little off somehow. Perhaps a little out of proportion? I like the chest, but it is a little distracting. I really do like it though. The colors are very nice as is the draping of the clothing. Love the whale's teeth the most though. The details make me really happy, and overall I love this piece to pieces. Great job man, it's a lot better thank I can do.

The Artist thought this was FAIR
2 out of 2 deviants thought this was fair.
I really like the idea and the concept. The idea of an underwater warrior sounds very promising. But this isn't my favourite work from you:
While the idea might be nice, it doesn't really feel like an underwater warrior. It feels like a normal warrior who happens to be under water.

She looks too human and generic to exuberate an underwater-feeling. She doesn't really seem to fit in her surroundings.
As you can see, I only rated you a 3 for technique, while I perfectly know you're a great painter.
But this piece feels just flat. There are parts that I love, like the fabric, but overall it doesn't really pop.
I think it lacks some contrast, detail and a 3D feel in general.
I'm not a painter myself, so I have no tips on how to improve that, I can just tell you that it doesn't really convince me.

The water for example looks very boring and plain. With more detail, depth and colours this would be a much more interesting environment.
But, the thing that bothers me the most, is the akward pose and anatomy of the caracter. Her but is huge, her chest is pumped up, her head is rather small and to far back, and her left arm looks really strange.
I've seen your drawings, I know how good you are at human anatomy, so that's why this "bothers" me most.
I like the general idea, I like the whole setup. But with your skills you could turn this into something truly breathtaking (pun intended

).
The Artist thought this was FAIR
23 out of 28 deviants thought this was fair.