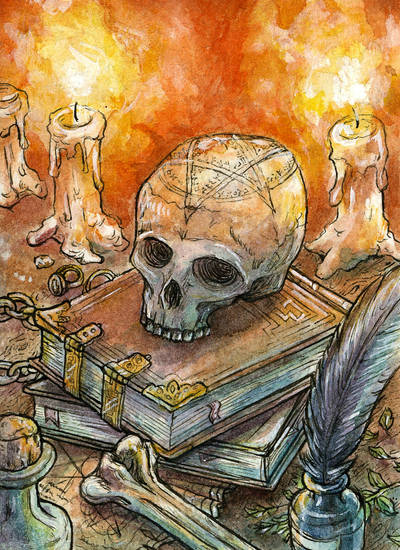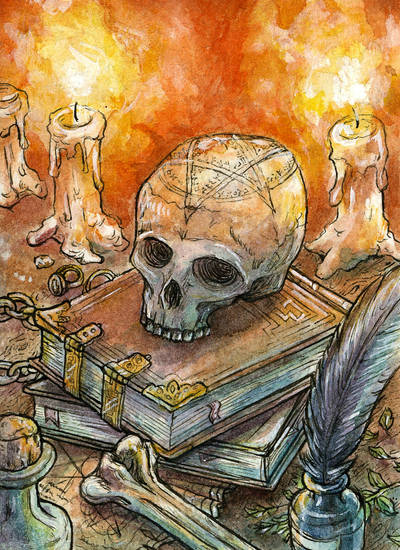 Watch
An artist trading card. I really like how it turned out

Ink (Lines), Watercolor, white ink (Highlights)
My art on
facebook:
www.facebook.com/MissSomnia/
instagram:
www.instagram.com/miss_somnia_…

Sorry to be a n00b, but what is an artist trading card?
Reply

Artist trading cards (also: ATC) are cards designed by artists. They measure
2,5 inch x 3,5 inch, just like common trading card games (like Pokemon, Yu-Gi-Oh, ...).
Art style and material don´t matter as long as you stay with the measurement. You can use whatever you want to create a card: digital or traditional media, photography and all kind of crafting stuff.

Well and then you can trade this ATC with a card made by another artist

Reply

Reply

Ah, the colors are so friendly. A great contrast to what is depicted. The lots of details are also impressive.
Reply

Such fantastic detail work, especially on the little corner pieces of the book and the wrinkling up of parchments under it
Reply