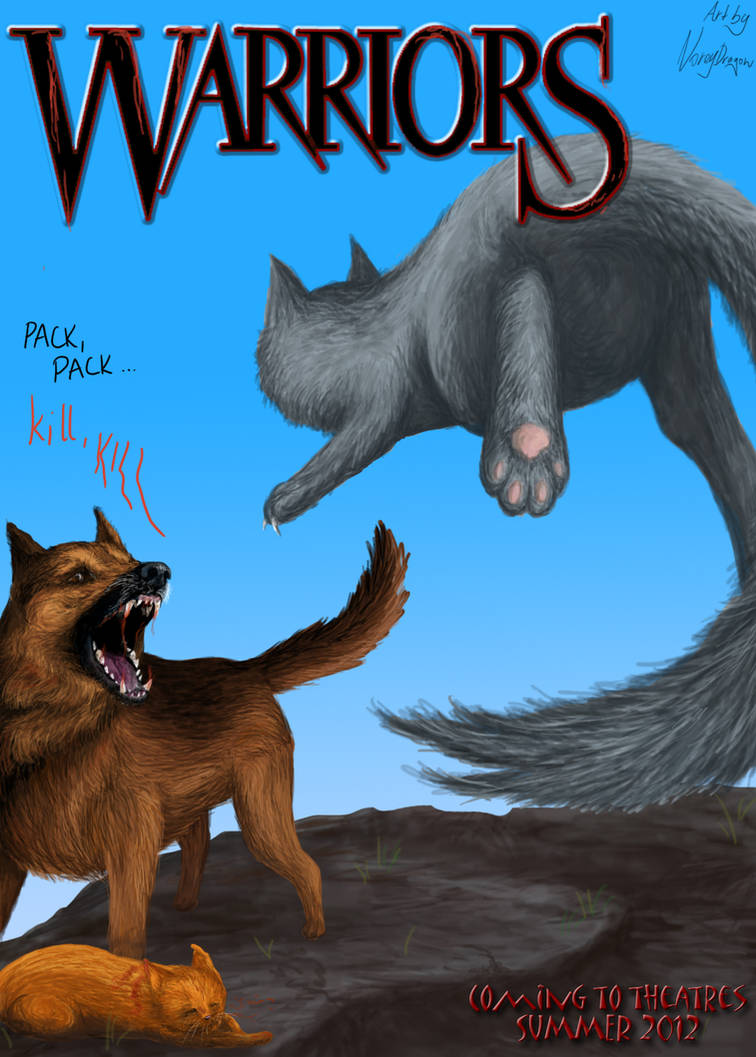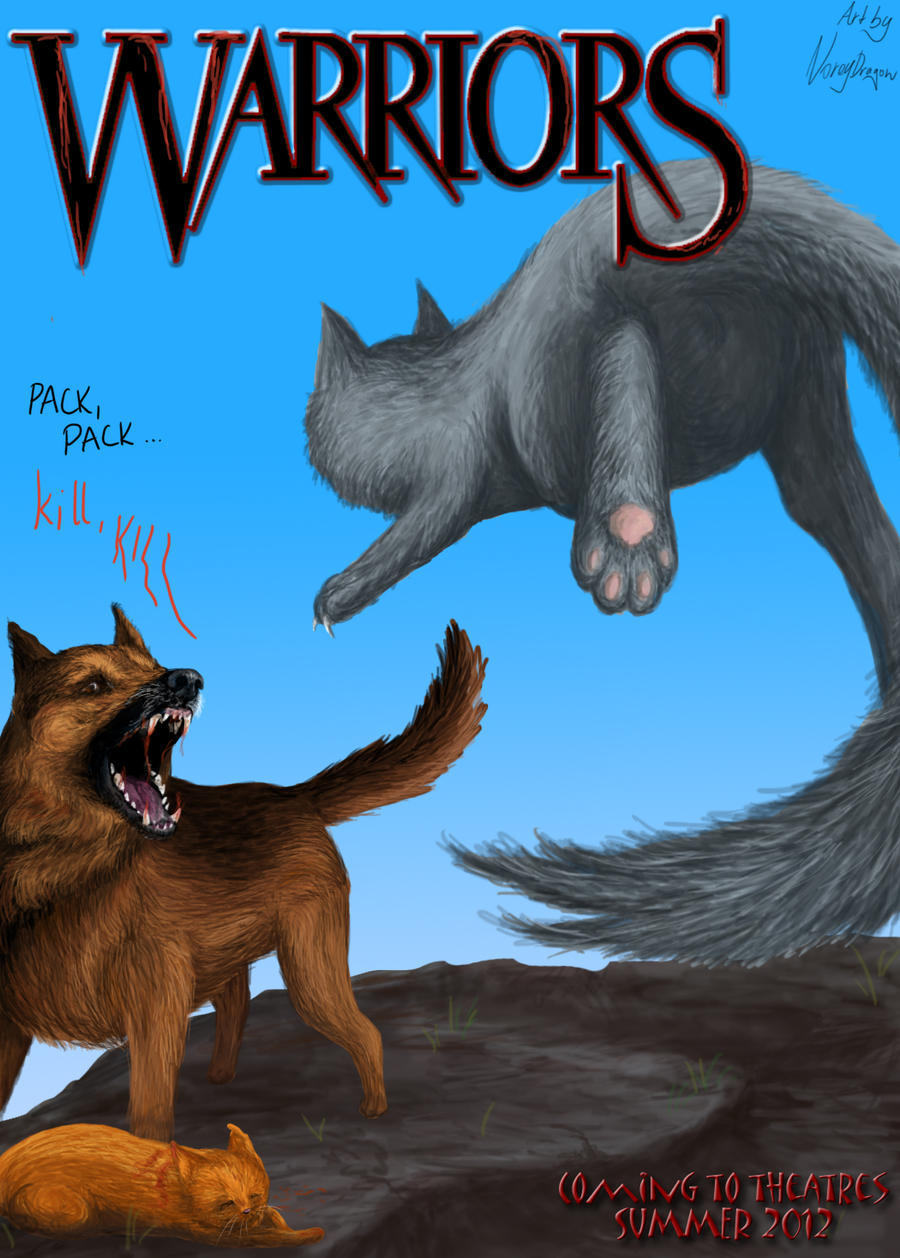 Watch
IT IS OUT IT IS OUT!!!
The movie is going to be released next year!! THE WARRIORS MOVIE OMFG!!!!!

Well....no. hah. It won't... I guess I couldn't fool anyone, though.
Ah well, anyways. This is my contest entry for the

contest: Design a fake Warriors movie poster.
I chose
"A Dangerous Path"
as reference, since I wanted to draw badass
yes, badass
Bluestar

(That's the book where Tigerstar makes the dog pack attack Thunderclan. EPIC SHOWDOWN, FTW.)
Also thanks to my buddy *
kuiwi
who suggested me to draw the scene with the dogs 8D
I had SO MUCH FUN painting that dog's muzzle!! And I'm super-happy with it, since it looks almost too real. O.O
I used a ref for it:
[link]
All in all I'm super happy how this came out. The pose of Bluestar was really difficult, but now it kicks butt!
yes, butt
Bwah, sorry, I'm still traumatized from yesterday's livestream 8D Want to be traumatized, too?
[link]
...I warned you...
WHERE IS MR. SUN?!

I hope you don't mind the blood

I love blood!
The WarriorS logo is copied from one of the book titles and recoloured by me :3
Oh well, please comment if you like it!
(The blob of orange is a Firestar, by the way)
Everything took me 3 days of hard work, maybe 12 hours in total. I drew EVERY SINGLE FRIGGIN FURHAIR!!
In Photoshop CS4.




DO NOT USE MY ART >[