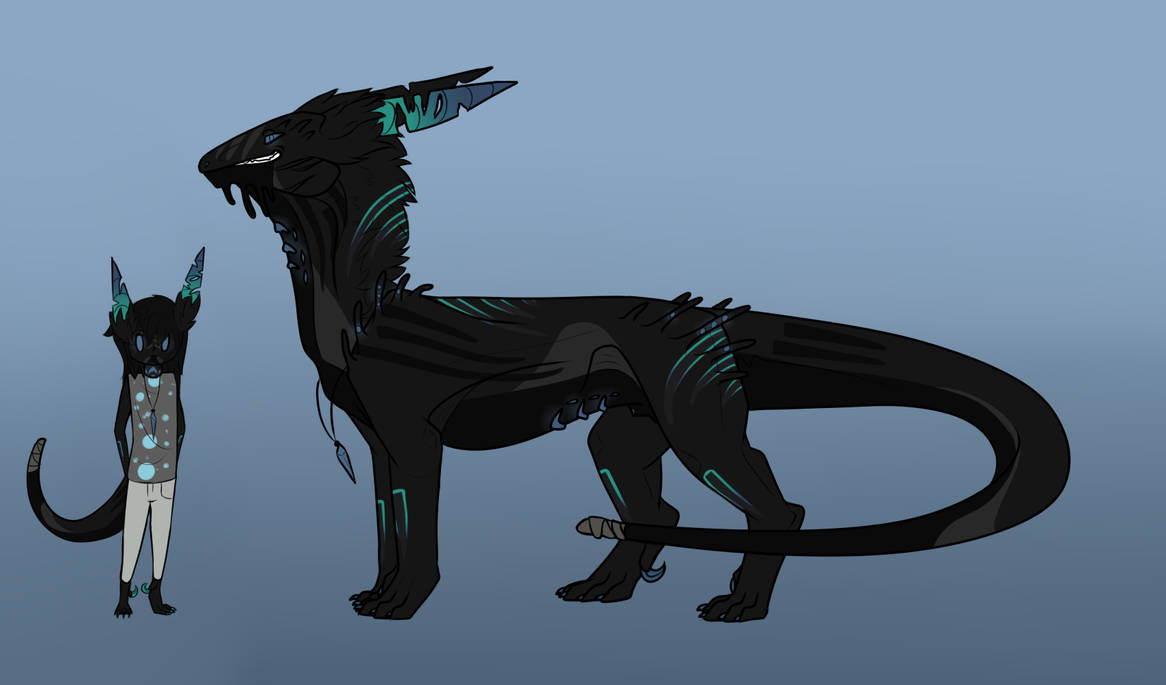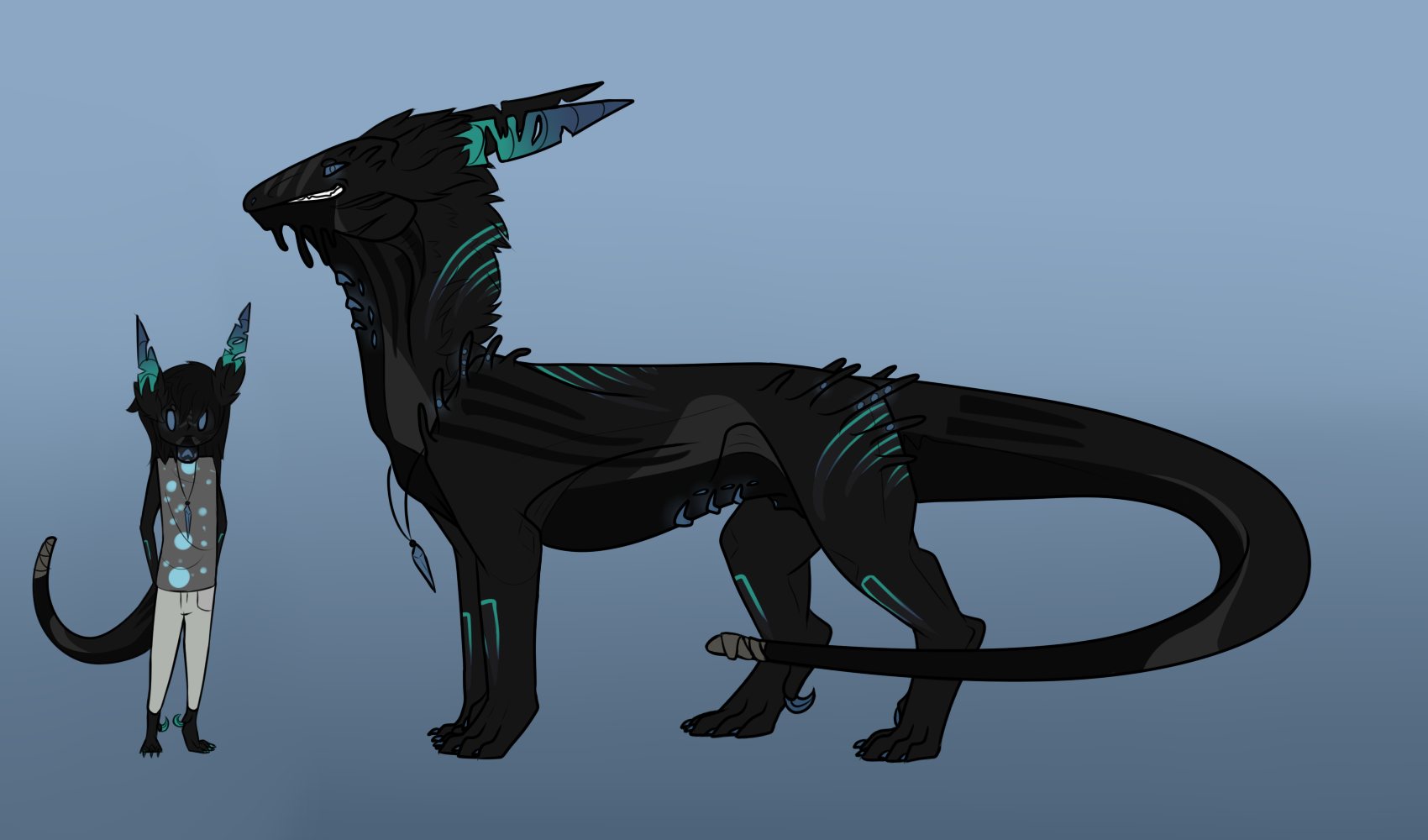 Watch
**Half-form added!

AHHHH finished his ref!


If you would like your Cydroid to be his friend or even mate just comment, I love to roleplay and it's always fun to have others for him to interact with!

GENERAL INFORMATION;;
Real Name:
Syris
False Name:
Sebastien B. Rengard
Rank:
20
Class:
Average
Subclass:
Uncommon
Gender:
Male
Occupation:
Designer (mostly graphic design)
Location:
Engro

Serial #:
00-41RX6-06M20
Ability:
Coronarc

Obtained by:
Trade with
Koreonn
PHYSICAL INFORMATION;;

Species:
Cydroid
Body Type:
Dwarf
Weight: Half:
135lbs
False:
125lbs
Feral:
175lbs
Height: Half:
5'1"
False:
5'1"
Feral:
4
'9"
Age:
24 years
Scent:
Spearmint
PERSONALITY INFORMATION;;
Personality:

Syris is a steadfast Cydroid who isn't much of one for big change. He tends to be a bit rough on the edges before you get to know him but he looks scarier than he is. Despite being a dwarf he is still very proud of himself, to a fault perhaps. Syris is willing to defend his beliefs and those close to him with his life and has been in his fair share of conflicts. He is fiercely loyal and once he thinks of someone as a friend he is not likely to let anyone get away with hurting them, even if harm may come to him.
He takes his work very seriously and doesn't take many breaks but when he does he loves to be able to kick back and relax just about anywhere. A hobby of his is to simply take walks around the city and try to find interesting places. He tends to be very creative in his work, designing creatures for movies and games, and doing freelance design on the side to make extra money. His art is fairly well known across most of Aceron, making him a fairly successful artist/designer.
History:

"I suppose I don't have a choice but to tell you a little bit about my past, huh? Well let's make this quick in that case, I have commissions I should be working on. The first few years of my existence were uneventful so let's skip that bit of history.. These scars and such are probably what most interests the majority of you."
Syris sighed, ears laying back as he thought about how to go about telling the story.
"I used to spend a lot of time doing things I shouldn't have. Gang work actually. I'm not proud of it but it is what it is. I was an informant of sorts and was used to going back and forth into human cities and spying on humans and cydroids both. Well.. I eventually got caught trying to get into a building to check a really big operation and the guy who caught me cut up my ears in hopes of making me useless as a spy because I wouldn't have hearing good enough for stuff like that anymore. It worked and the guys I worked for kicked me out, not before marking me as a disgrace. They chopped off the end of my tail and gave me three scars on each side of my face."
He paused again, running a hand through his hair and staring at his hands, clasped together in his lap.
I took up art after that, trying to lie low and spend as much time blending in as possible. So far, it has worked pretty well, I mean, I'm still alive and kicking, right?"
He looked down, noticing his own necklace.
"Oh, and there's this thing. It was one of my charges, got cut out by the guy who screwed up my ears, but I got it back from him."
Likes:
Art, peaceful places, getting to relax, cool weather
Dislikes:
Hot, crowded places, screaming(makes him anxious), rambunctious children
Clothing Prefs:
Something stylish and loose fitting, prefers not to wear anything too tight that might make him hot, might wear a scarf or boots
Notable Traits: Positive:
Artistic, creative, ambitious, quick thinker, loyal

Negative:
Anxious, impulsive, moody
RELATIONSHIP INFORMATION;;
Sexual Orientation:
Bi-sexual, homo-romantic
Mate/Crush:
Single and searching!
Friends:
Axei
Enemies:
Ghoul
Family:
brother-

OHHHHH HIS NEW REF iS BEAUTIFUCK AS HELL
Reply

Holy shite this is bootyful I love his ears the most I think~~~~~
Reply

I still love this guy omg
Reply

//screaming// I finally finished his history and I am so happy
I need to finish his ref now XD
Reply

Reply

hey when I get my bby wanna rp?
Reply

Reply

yay ;v; also : o you willing to try to pair characters btw?
Reply

Maybe! If they work well together i'd always be willing
Haha I'm also getting another custom xD
Reply

siajhasdjb awsome!

I am getting a colossus bby ;v;
Reply

OHH
Huehue xD this guy is a dwarf xD
Reply

is it bad I can imagine a smaller Cydroid laying on his back as he walks around just all " I CAN SHOW YOU THE WORLD~" x'D

I am so lame I know haha
Reply