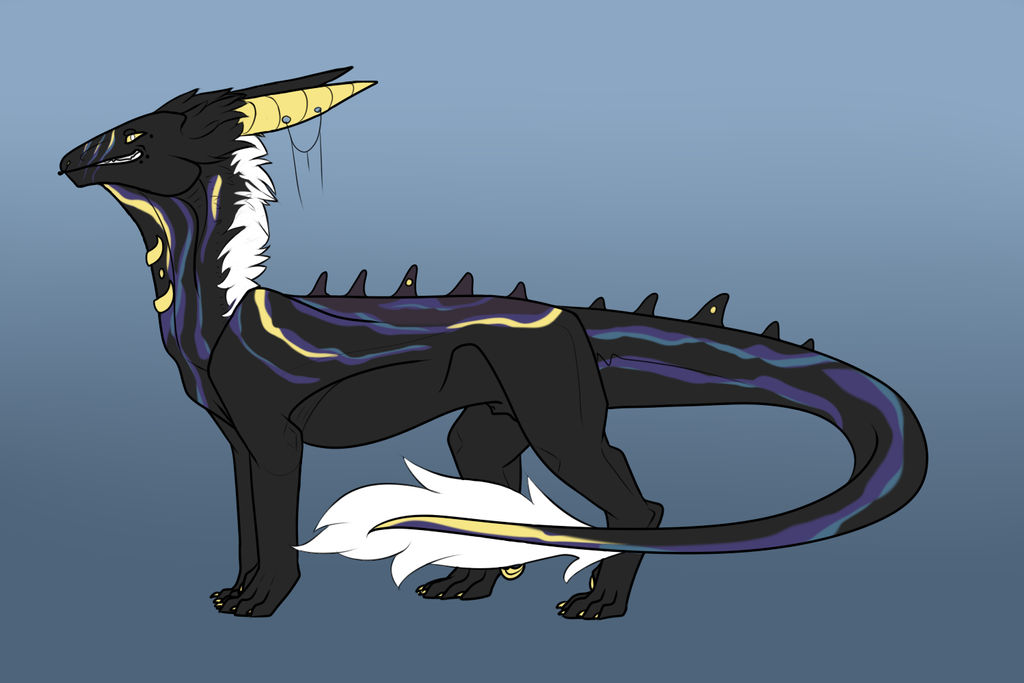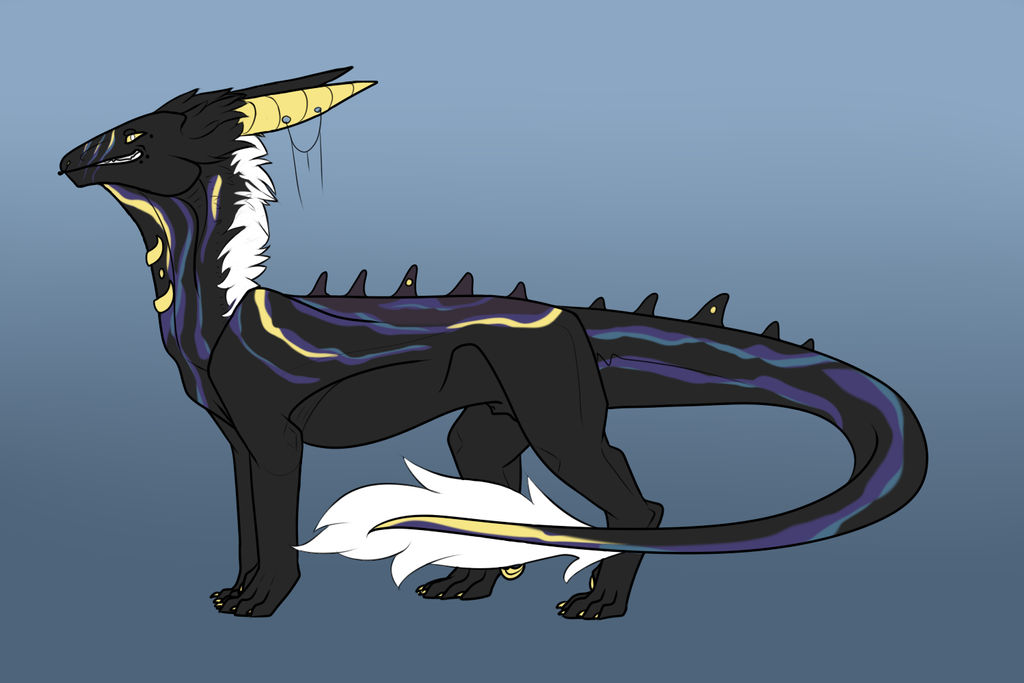 Watch
Nerd. Not even my last Cydroid, not a chance. I love this guy to bits though, seriously.


GENERAL INFORMATIONTrue Name:
Lyr
False Name:
Lawson L. River
Nickname(s):
Liar, Nerd
Rank: Class:
Lower
Subclass:
Common
Serial #:
0C-99LL75-03M58
Sex:
Male
Gender:
Male
Occupation:
Student/Part-time Bartender
Allignment:Location:
Damur
Abilities:
Arc, Iosorb
Obtained By:
MYO Purchased
PHYSICAL INFORMATION
Species:
​Cydroid
Body Type:
Standard
Height: Human:
5'8"
Feral:
6'5"
Half:
6'
Age:
22 years old
Scent/Taste:
Lemon-Lime soda
Mutations: -
N/A
Traits: -
Forked Tongue
-Standard Eyes
-Standard Ears
-Standard Head Type
PERSONALITY INFORMATIONPersonality:
Lyr is a friendly, easy-going Cydroid with a knack for lying his way out of anything. He is a great storyteller, like for real, let him sit you down around a fire and tell you some stories. He is most honest around friends and those he deems to be trustworthy. He thinks that he is very fashionable but that is fairly questionable considering what he is prone to wear.
History:
"I guess someone has to tell you about my past, huh?"
The Cydroid leaned back, pushing his glasses up slightly.
"That's fine, I suppose the most important thing for you to know is that I grew up with a human family. They found me as a young child, in human form. See even young Cydroids know better than to EVER let a human see their true or half form so when they found me.. I kept my mouth shut about what I was. I guess that is what started the lying. Whenever they were around I had to maintain my human form and live the lie to keep safe. Honestly I am probably a lucky one, the humans had a home, food, clean clothes... and so did I as long as I lied to them. I grew up as their adopted child and left at the age of 18 like most human children to go to college and get a job. I never had much interaction with my kind until I started working at the Silver Dragon, a club in Damur where I met Axei, a Cydroid erotic dancer who went by the name Allen."
Likes:
Piercings, books, skate-boarding, coffee, warm fur coats, stripes, snow, gambling, drinking
Dislikes:
Feeling rushed, stress, losing his headphones, romance novels
Clothing Prefs:
Anything "fashionable," tends to have his own ideas of what looks good. Likes to wear pretty wild stuff.
Notable Traits: Positive:
Friendly and inspired, likes to look at the good side of everything. Lyr is calm and can talk himself out of most bad situations.
Negative:
Lies a lot. Like seriously, there is a reason why his nickname is "Liar." He tends to be completely honest only to people he trusts/close friends.
Voice:
A smooth talker, is great at keeping his cool
RELATIONSHIP INFORMATIONSexual Orientation:
Bisexual
Mate/Crush: -
N/A
Friends: -
Axei(co-worker)
Enemies: -
N/A
Family: -
N/A
Cydroids (c)
Koreonn
Lyr/Lawson and Art (c)
Noodle-Drake