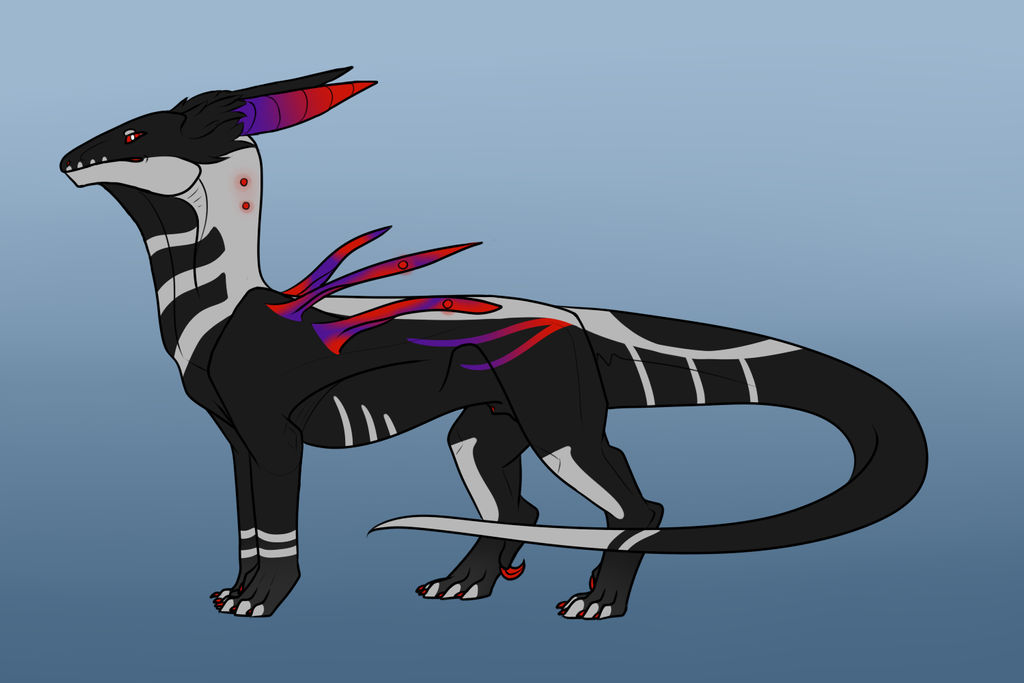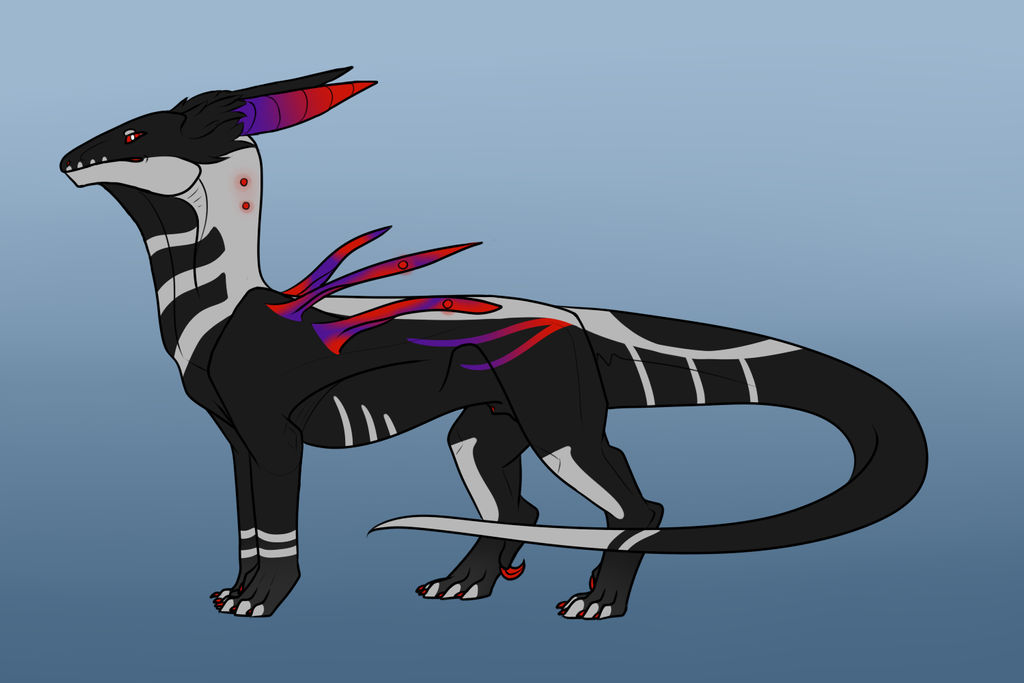 Coreonn
was super nice and let me make another Cydroid <3
GENERAL INFORMATION
True Name:
Ghoul
False Name:
Gale K. Ken
Nickname(s):
Ken, Jerkface, Flower-man
Rank:
40
Class:
Lower
Subclass:
Uncommon
Gender:
Male
Occupation:
Assassin/Spy
Location:
Skaarvo
Serial #:
0U-64XC91-02M40
Ability:
Coronarc
Obtained by:
MYO permission
PHYSICAL INFORMATION
Species:
Cydroid
Body Type:
Standard
Weight: Half:
145lbs
Human:
125lbs
Feral:
415lbs
Height: Half:
6'1"
Human:
5'4"
Feral:
5'6"
Age:
24 years old
Scent/Taste:
Sweet Alyssum
Notes:

• Is mostly furless in his feral form, but has unruly hair in both his half and human forms, can pop his fingers like a pro, has only four spines, standard eyes and ears, tentacle tongue
Mutations:

• N/A

PERSONALITY INFORMATION
Personality:

Ghoul, or Ken as he prefers to be called, is a charming, if not slightly eccentric Cydroid upon first getting to know him. Despite his grim occupation, he is a friendly, outgoing person and over all pretty chill when not on a job. He has a very clear set of morals and lives by rules he has defined for himself meticulously. Can be very passionate about his work even though he carries no pride in it, a kill is seen as something that must be done, not something he does for enjoyment. Is a hopeless romantic in his personal life and reads too many romance novels.
History:

"Let's start at the point in my life where it all changed shall we? I don't look too fondly upon the earliest years. I am supposed to forget them anyway."
He pauses to light a cigarette.
"Anyway, When I was nine years old, I was given my first job by a strange man, I believe he was a human, a scientist, haven't seen him sense. He told me that I had something very important to do and gave me a knife, beautiful thing it was, I have it
still. The man wouldn't let me know his name but he let me know this, I had to kill my parents to be free, to find my purpose."
He pauses yet again, tossing the cigarette butt into a tray.
"I did it, at the time I had no concept of life and death and yet still I was afraid. Oh my hands shook as it was done and yet I did it. I ran away with only a single bag of belongs after that grim night and the next day woke with a letter resting beside me, inside a list of contacts, places, and red names."

"These days things are much more civil. I do my best not to dwell on things I have done, especially not what I have just described to you. I will not deny that these actions have made me who I am today but I take no glory in it. My job is a dirty one, not something to go home ad brag to your children about. Remember that."
Likes:
sharp things(has a very strong affinity towards sharp objects), his job, people watching, being pampered(oddly enough), cafes,
flowersDislikes:
getting caught sneaking around, not having enough time to relax(often looks annoyed when doing so), guns,
memesClothing Prefs:
anything tight fitting that still provides a wide range of movement
Notable Traits: Positive:
romantic, probably a fantastic kisser, great at smoothing over bad situations, sneaks like a pro, you'll never hear him coming, "merciful"
Negative:
somewhat of a narcissist, nervous around children, literally an assassin, pops his fingers a lot, smokes when over stressed
Voice:
Slight German accent

RELATIONSHIP INFORMATION
Sexual Orientation:
Bi-curious/Undecided
Mate/Crush:

• N/A yet, feel free to offer?
Friends:

•
Axei
, offer?
Enemies:

•
Syris
, offer?
Family:

• Dead
Art and Ghoul (c) Noodle-Drake
Cydroids (c) Coreonn