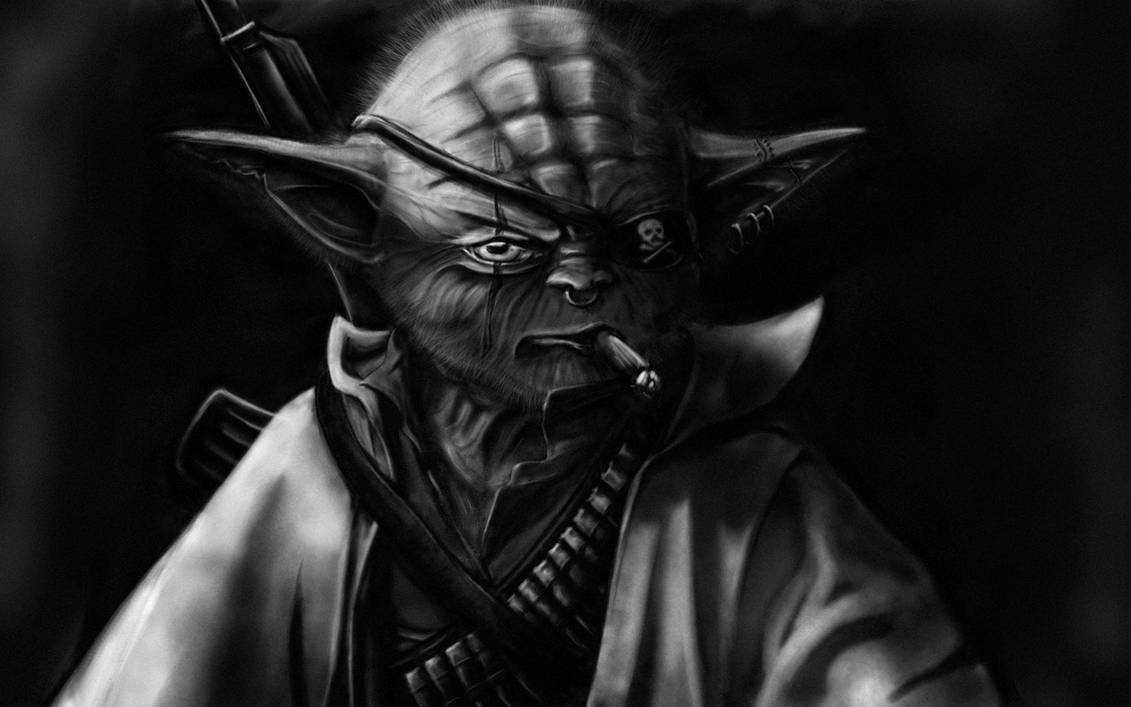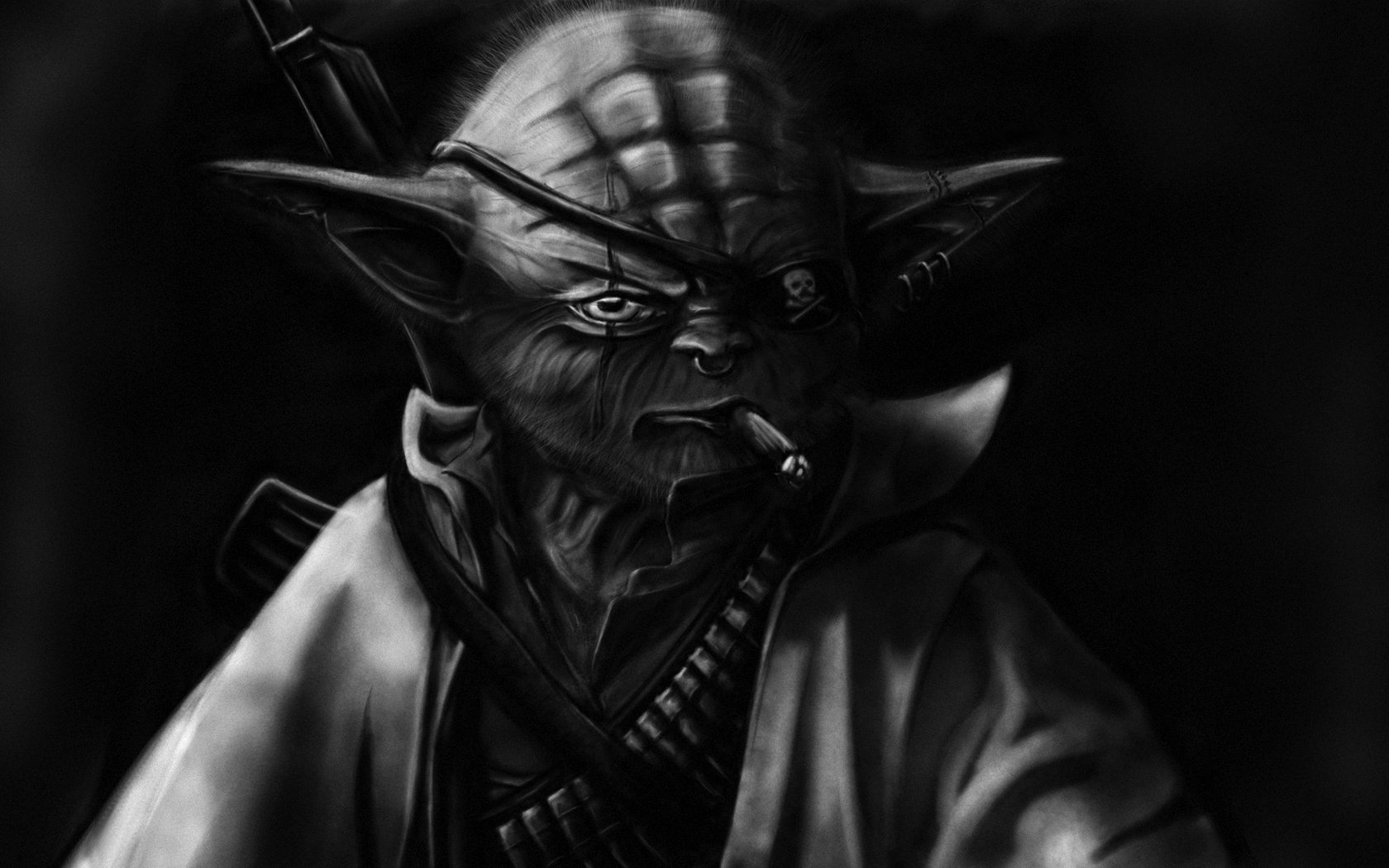 thats right, its yoda. he's a bad motherfucker.

this was kind of a pain in the ass because my tv is at a very bad angle to my computer, so i had to pause the dvd and keep getting up and looking at it, then sitting back down and drawing.
after a while i just said fuck it and started looking at yoda screenshots from the movie. eventually i found one that i could use and this is what came out of it.