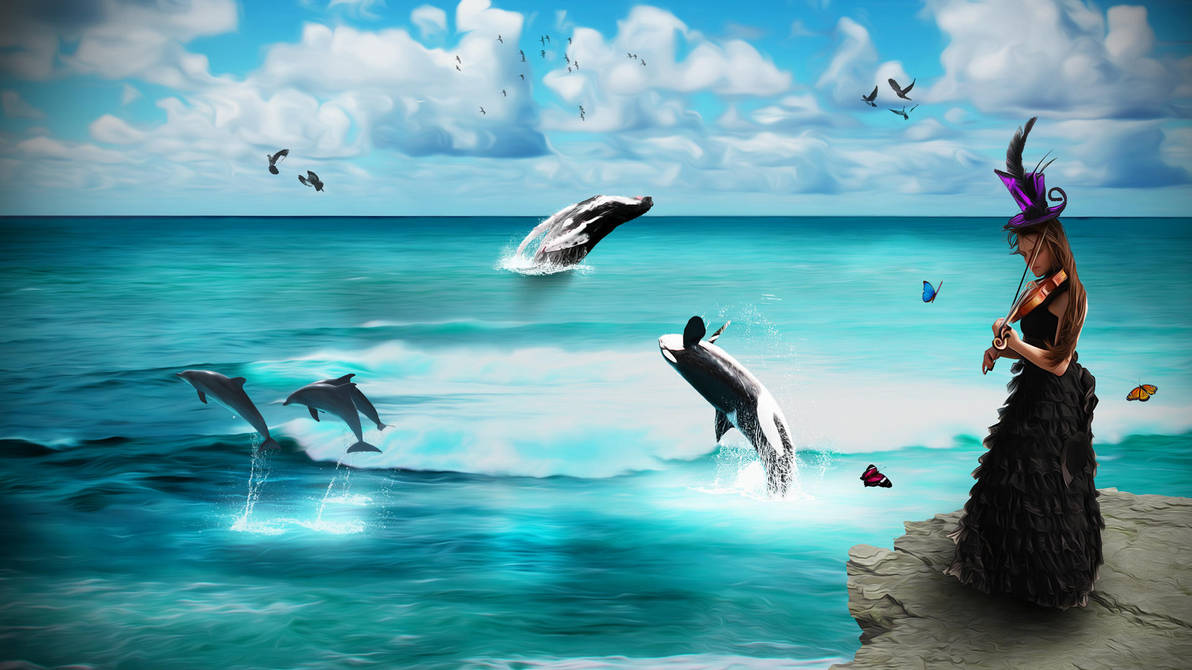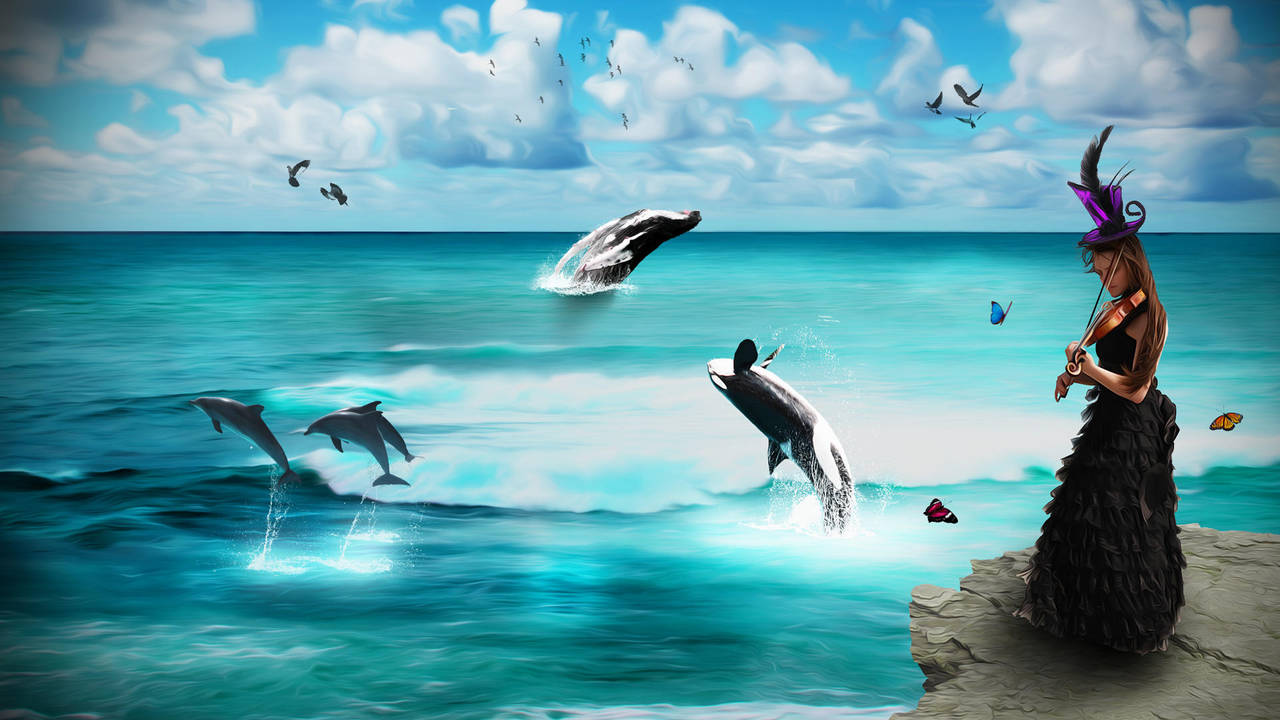 Watch
Let the ocean play his song... The sea life meeting the sweet notes of a violin.
Slightly
surreal
,
a magical
side
, another
poetic
.
Enjoy the
moment
...
Laissons l'océan jouer sa chanson... La vie marine répondant aux douces notes d'un violon. Un léger côté surréaliste, un côté magique, un autre poétique. Profitons de l'instant...
I used the following stock images :
Model : by Lynnwest-Stock
lynnwest-stock.deviantart.com/…
Sea : by ArwenArts
arwenarts.deviantart.com/art/S…
Sky : by venomxbaby
venomxbaby.deviantart.com/art/…
Orca : by Lauren-Lee
lauren-lee.deviantart.com/art/…
Dolphins : by Cali-Melo
cali-melo.deviantart.com/art/J…
Whale : by lilylatigresse
lilylatigresse.deviantart.com/…
Cliff : by RSmales
rsmales.deviantart.com/art/Mor…
Hat : by MagicOfTheTiger
magicofthetiger.deviantart.com…
Butterfly from sxc.hu
Thanks to all of them

Feel free to fav, comment and share this page if you like

-All of my digital art creations are available for download as wallpaper in 1080p
-Toutes mes créations d'art numérique sont disponibles au téléchargement en fond d'écran en 1080p

Amazing

Reply

Really cool work! Thanks for sharing!
Reply

Beautiful

Reply

nice

Reply

Very nice, thanks for using my stock
Reply