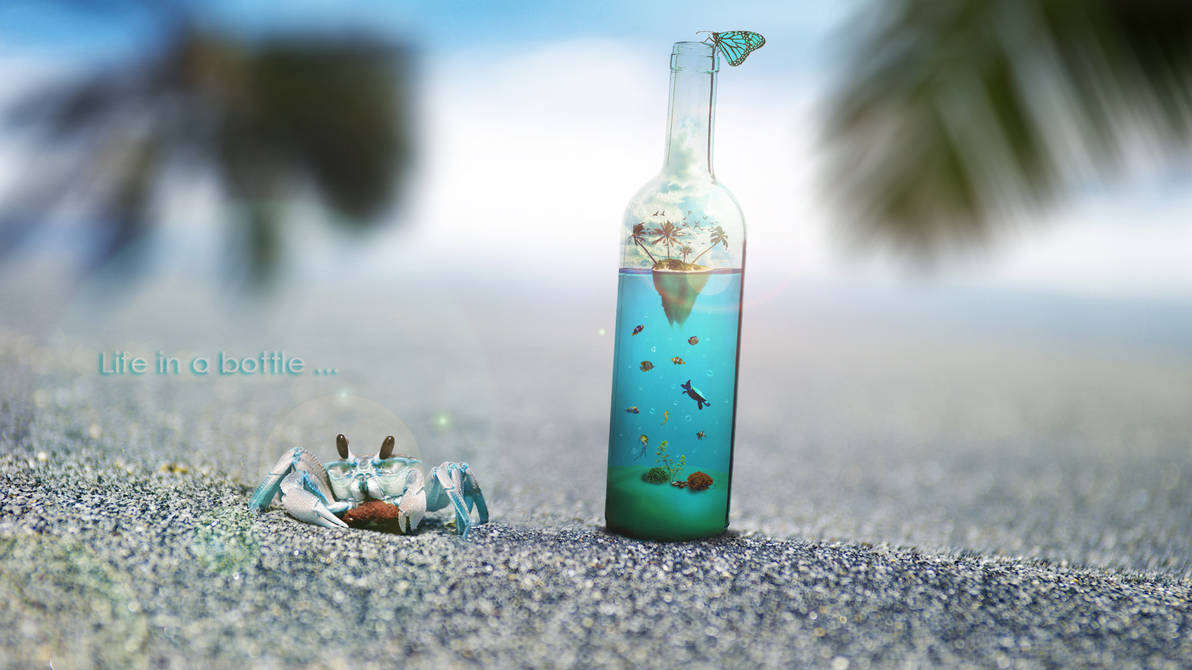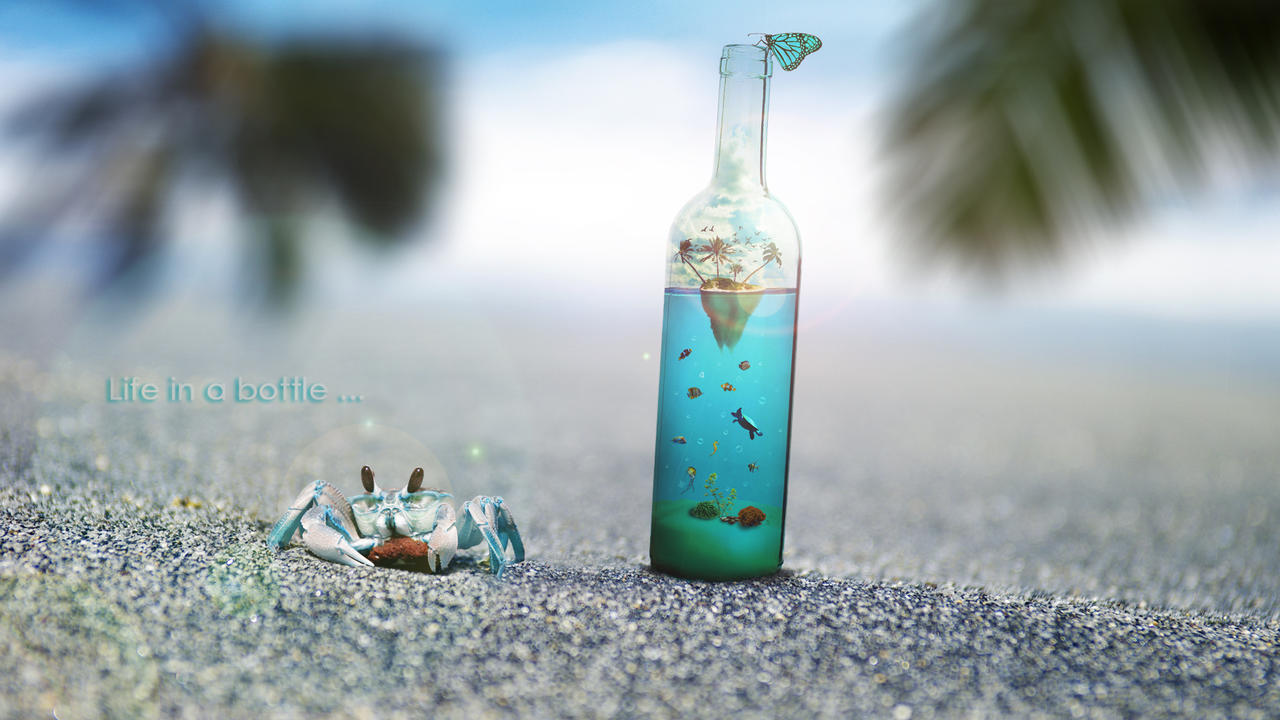 Watch
A surreal world in miniature. Life in a bottle. An alternative to my first art with the same theme :
fav.me/d6q1wvj
Un monde surréaliste en miniature. La Vie dans une bouteille. Une alternative à ma première création sur le même thème :
fav.me/d6q1wvj
Stocks from sxc.hu
Feel free to fav, comment and share this page if you like

-All of my digital art creations are available for download as wallpaper in 1080p
-Toutes mes créations d'art numérique sont disponibles au téléchargement en fond d'écran en 1080p

Very nice, i would like to use this image for my website @ jobnow.today
Do i have permission to use this image?
If so could you email me a copy of this image without the watermark at r.grant.jr.122193@jobnow.today
Credits to the image will still be given in the source code, and we will publicly give the credits of the image on our site.
Contact me any time, and feel free to send me high quality images.

If possible we would like the phrase "life in a bottle" removed from the image, the words would be partially covered by elements.
If possible could you bump the resolution to 300.
Reply