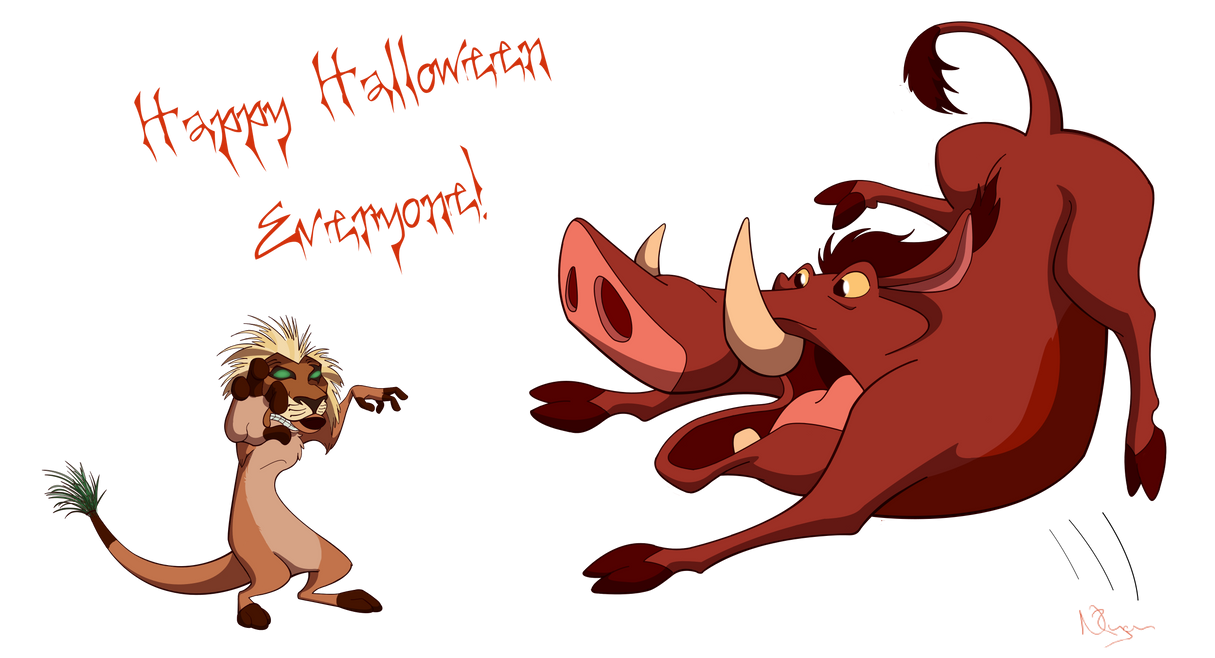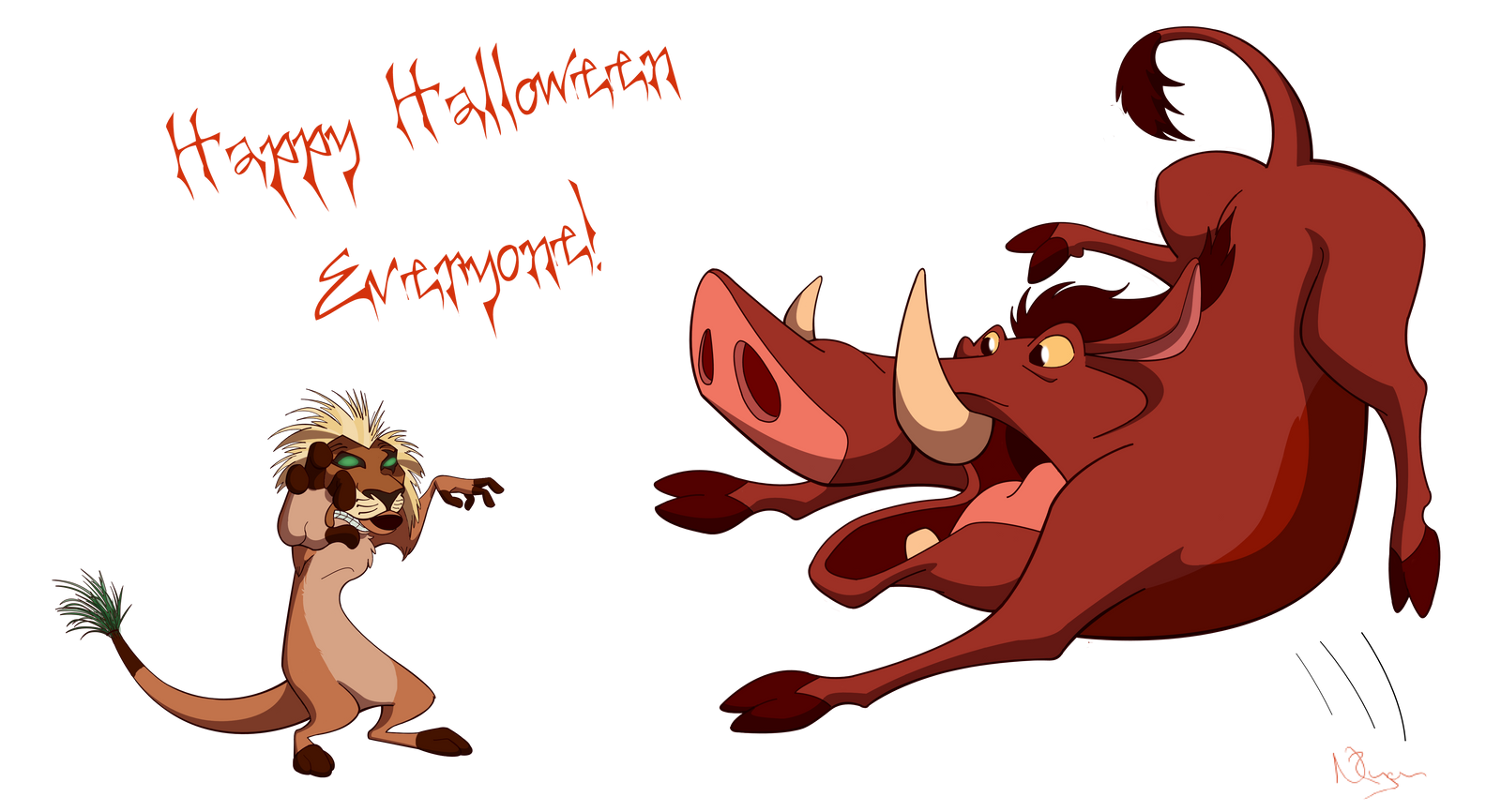 Watch
EDIT: For anyone who downloaded it, I noticed there was some dark colour around timons tail and arms - that was my lazy-arsery of using multiple shadow layers and them overlapping when merged down - I've fixed that, and I also realised I had forgotten to vector outlines for Timon's belly fur and finger fur - I've done that now, so if you hit download you'll see all the lovely floofs on Timon's belly fur. His teeth still look dodgy, never mind that. That is continued lazy-arsery.
***
The Halloween picture I wasn't going to draw - really glad I did now!
In case it isn't abundantly obvious, Timon is dressed as a lion and giving Pumbaa a bit of a fright

Never drawn Pumbaa before - upon looking at a few refs I can now see his legs and hooves are too big (they're tiny in the film), but to be honest I prefer him this way and am quite happy with how he turned out.
Timon - I'm really happy with the perspective on his right paw - it's unreferenced and yeah it's probably not perfect, but I'm quite pleased with myself.
The lion mask isn't really based on any lion, though it has Scar's scar - but if people start theorizing or questioning I'ma cyber-kick them up the bum - it's just a silly picture.
Happy Halloween Everyone!
Scrap work of drawing Pumbaa:
[link]