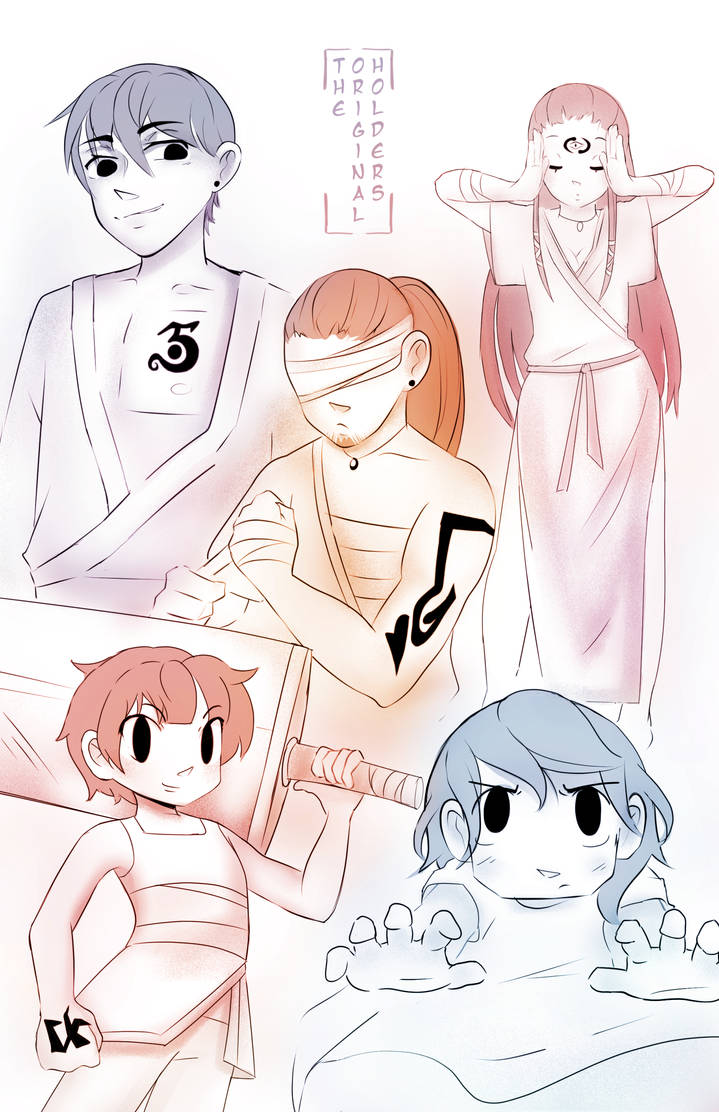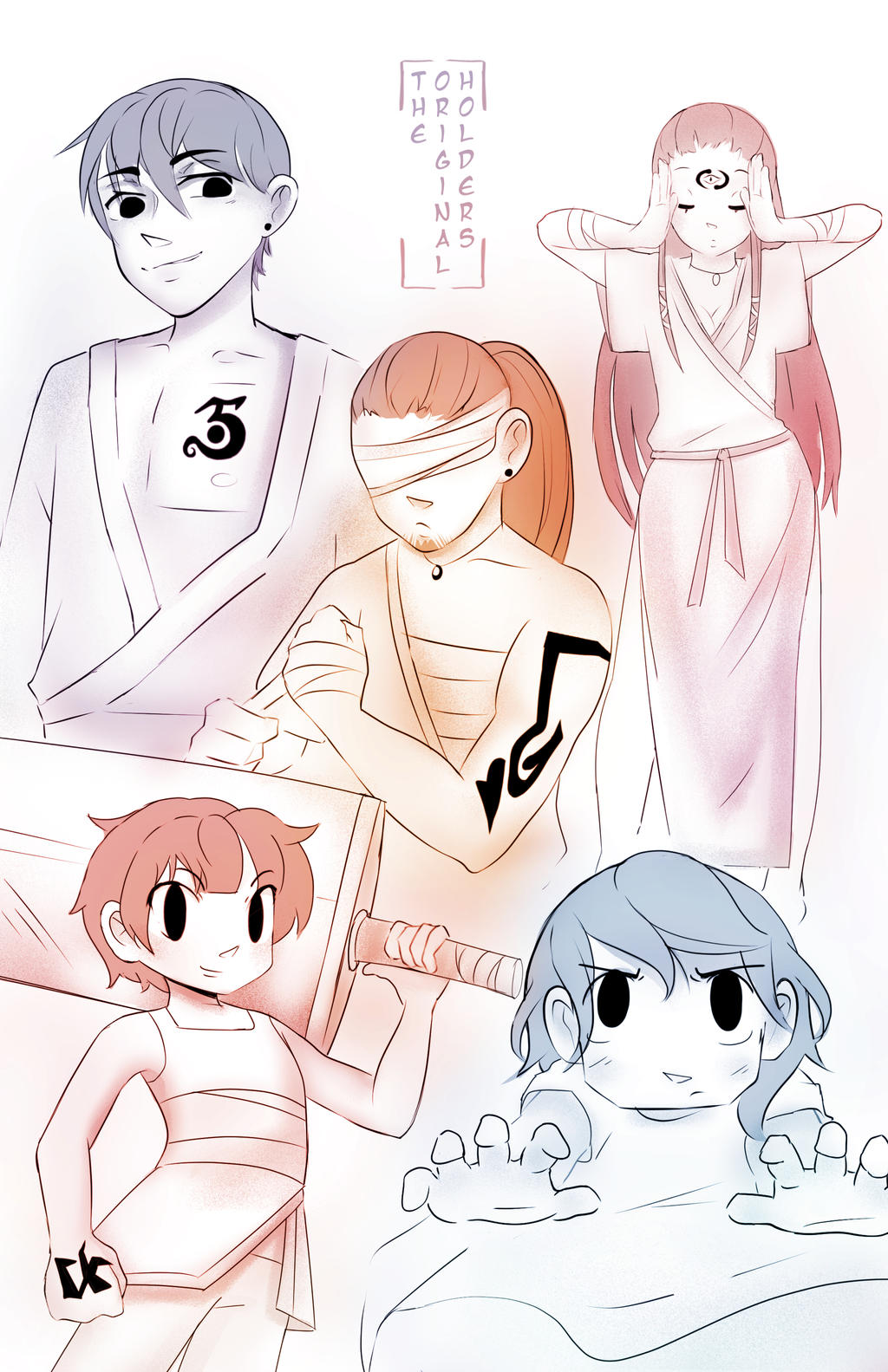 Watch
From left to right

Aden - the 26 year old son of the village chief. He holds the goddesses' wisdom. He's sly, manipulative, and takes full advantage of his abilities.

Srikya "Ri" - a 19 year old shrine maiden. As a maiden, it was against her values to fight in the war. Ri holds the goddessess' insight. Ri is able to use precognition and is most accurate when closing her eyes or sleeping.

Gen - a 23 year old man. Gen is blind and did not fight in the war. He holds the goddesses' diligence. He can ignore pain and has limited regenerative abilities. He uses his focus to take advantage of his other 4 senses and can easily obtain the upper hand in a fight.

Kiran - a 12 year old tomboy. She did not fight during the war because she was a child. She holds the goddesses' strength and passion. She is strong, resilient, and confident in her abilities. Kiran can easily lift up to 3 tons. She'll never turn down a fight no matter who her opponent. Despite her bravery, she is very forward and is impatient.

Medi - a quiet 10 year old child. She fled with a small group during the war and ended up being the only survivor. She holds the goddess' magic- the ability to transcend common laws as they are known. Most of her abilities she uses are defensive. Medi is mature and extremely responsible, usually accounting for Kiran's recklessness.