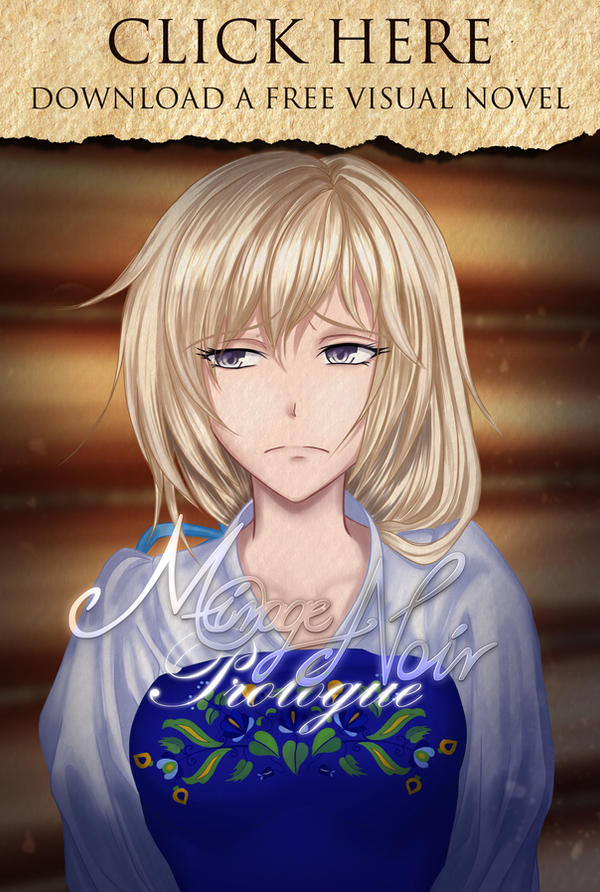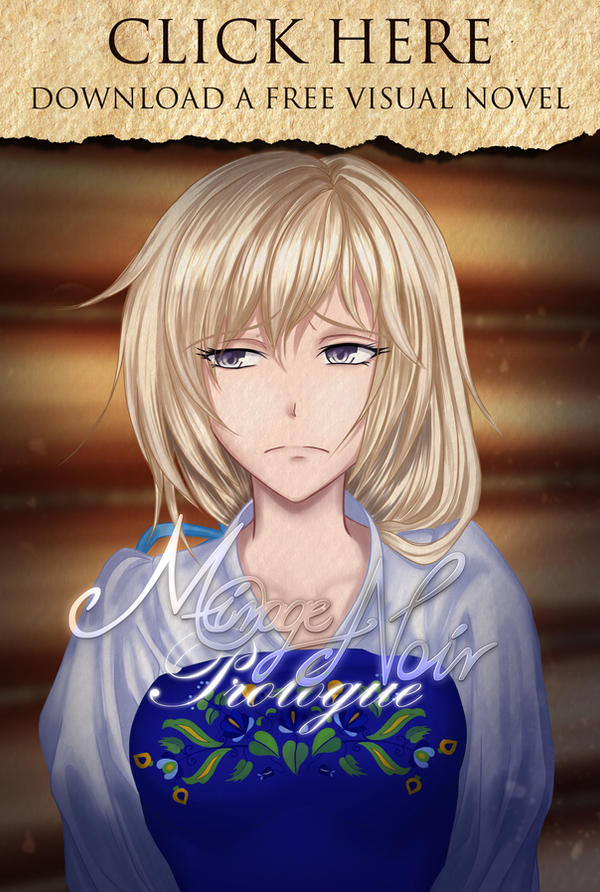 Also, the textless version of this picture is also avaible in this link, in wallpaper format

Man, that was a long journey. I would release it quicker if I wasn't sick all the time.
BUT I MANAGED TO FINISH IT.
So yeah, now I gotta make Chapter One, which will be even longer

I would really appreciate it, if you could share this game with your friends.
I hope you like it~!
---
"Mirage Noir" is a fantasy visual novel created by me.
For more information check out the "Mirage Noir" group