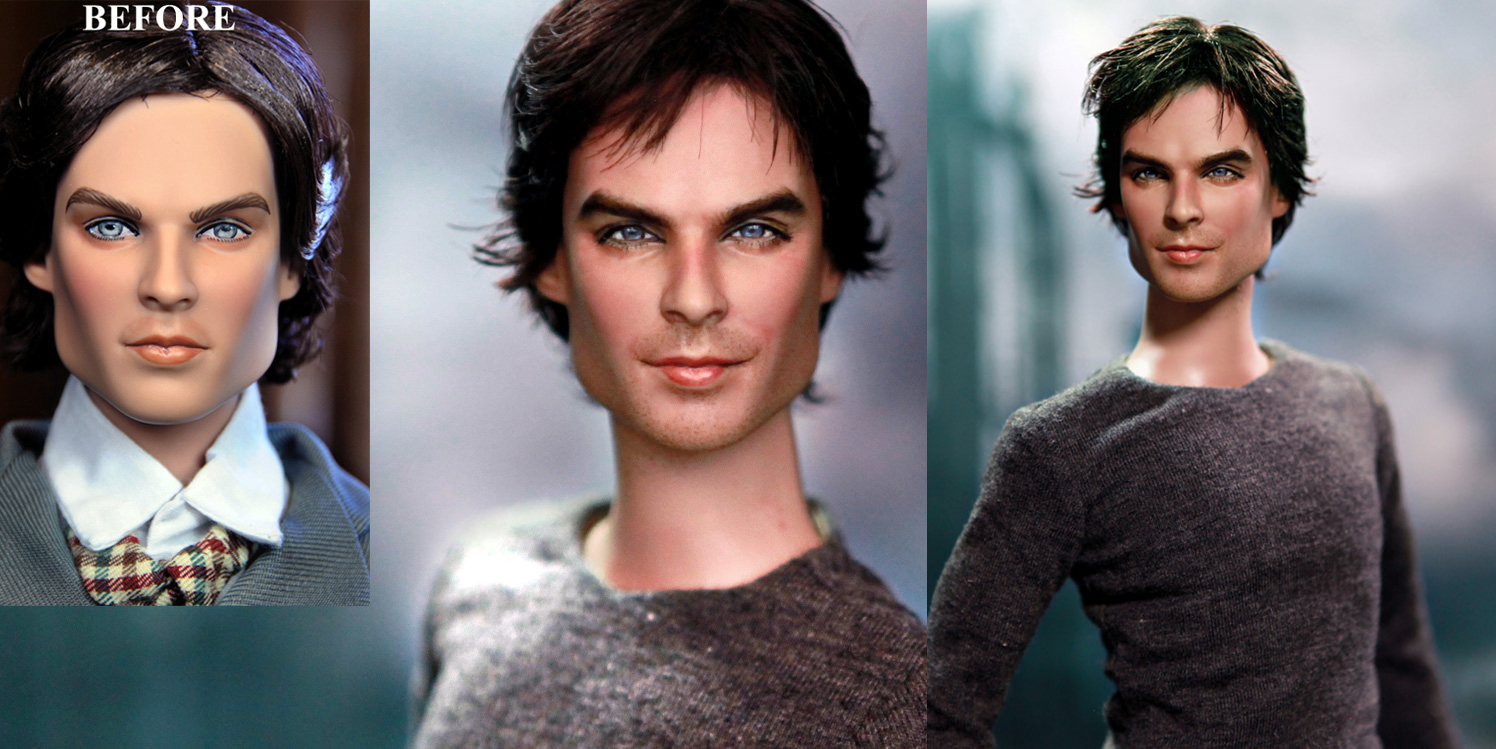 Watch
Note: This doll is currently up for auction for 3 days only. Click on link below to view the ebay auction:
www.ebay.com/itm/123383408884?…
FOR MORE OF MY ART, PLEASE VISIT MY WEB SITE AT WWW. NCRUZ.COM . Link below:
www.ncruz.com

I use Tonner Doll Company's factory produced Damon Salvatore doll. The left-hand photo shows the doll in its original factory state.
As with all my creations, I completely strip the original factory paint on each of the dolls, and completely repaint the facial features in, paying attention to accuracy of likeness and lifelike expressions. The doll also underwent extensive hair rework for authenticity and to match the proportions of the face.
Repaint is a new form of pop art, wherein the doll's face is treated like a three dimensional canvas, with the added challenge of painting within a very small area . Since dolls are basically miniature pieces, brush strokes and shading have to be very controlled and precise.
-- acrylic paint and ultra fine brushes
(Note: I am not in any way affiliated with Tonner Doll company)