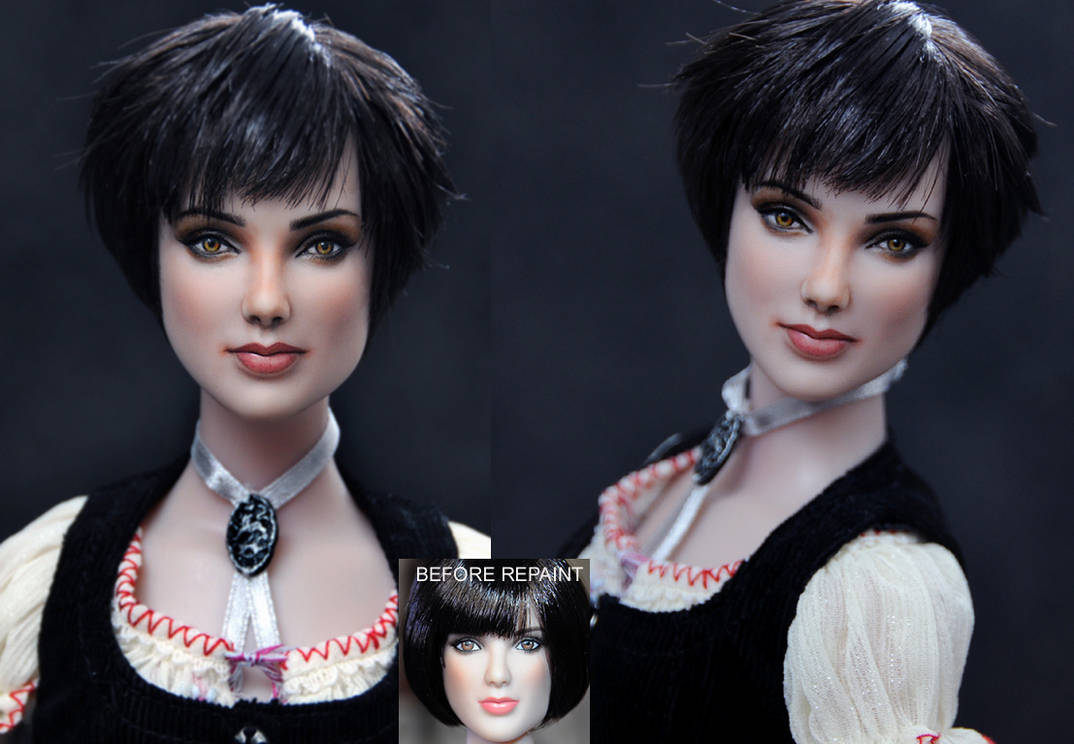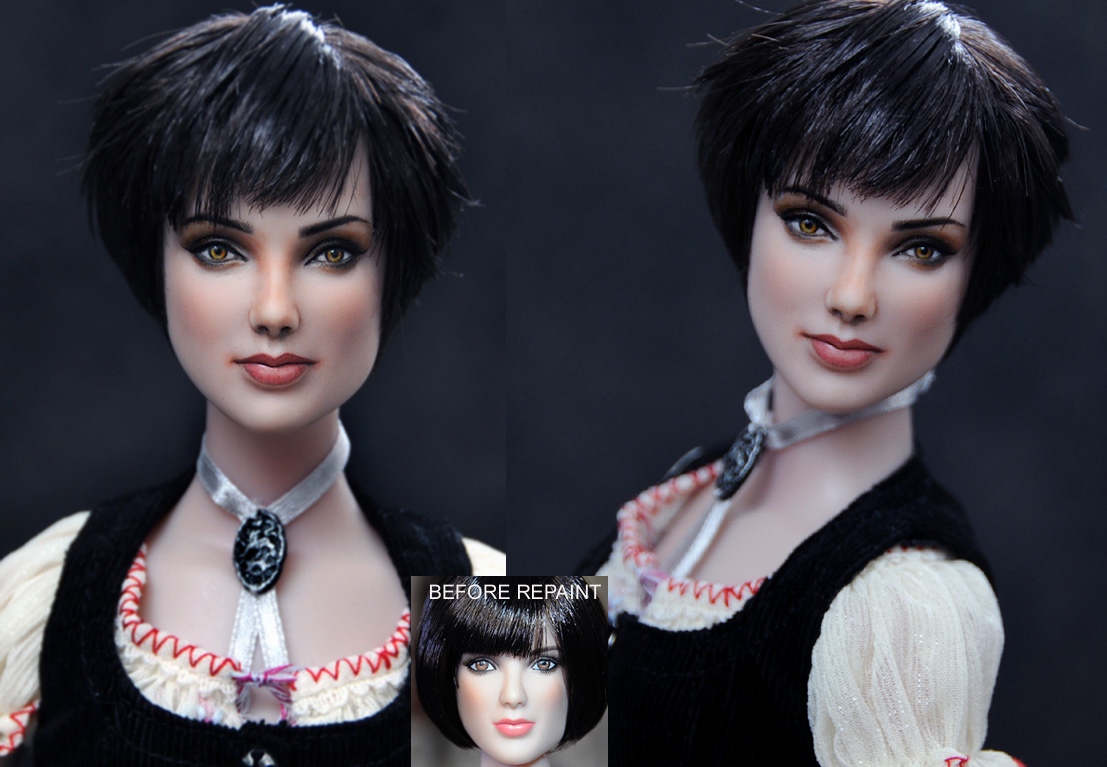 Watch
Note: This doll along with Jasper Hale doll are currently being sold on ebay. Go to their respective auction pages by following the links below.
Alice Cullen doll on ebay:
[link]
Jasper Hale doll on ebay:
[link]
FOR MORE OF MY ART, PLEASE VISIT MY WEB SITE AT WWW. NCRUZ.COM . Link below:
[link]
In anticipation of the upcoming Twilight saga, "Breaking Dawn", I thought it would be exciting to create Jasper Hale portrayed by Jackson Rathbone and Alice Cullen played by Ashley Greene from the Twilight series of movies.
The doll used is a 15 inch Alice Cullen doll by Robert Tonner. Full facial repaint and shading as well as extensive hair style make over to replicate the features of Alice played by Ashley Greene
The inset photo on the bottom shows the mass produced version of the doll used as it was originally released.
Repaint is a new form of pop art, wherein the doll's face is treated like a three dimensional canvas, with the added challenge of painting within a very small area and an even greater challenge of recreating a real person's likeness. Since dolls are basically miniature pieces, brush strokes and shading have to be very controlled and precise.
-- acrylic paint and ultra fine brushes
(Note: I am not in any way affiliated with the Tonner Doll company)