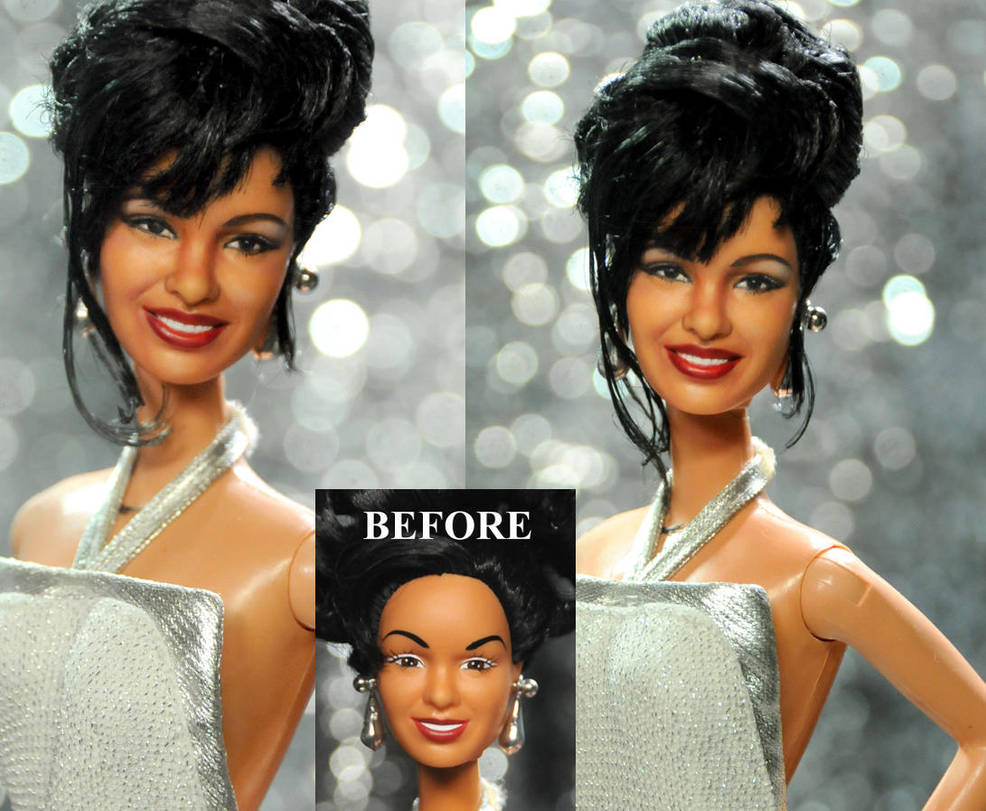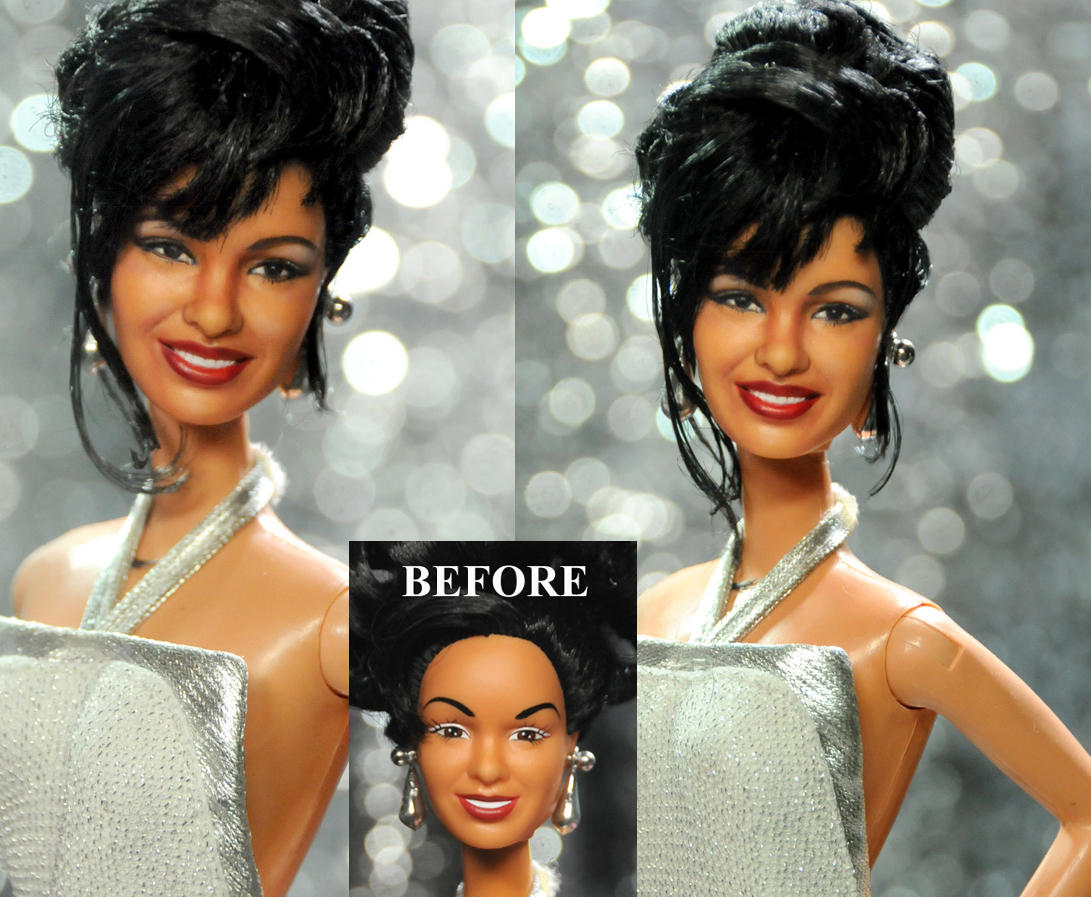 Watch
Note: This doll is currently available for sale on ebay. Please click on link below to view the ebay auction:
www.ebay.com/itm/122855478426
full facial repaint, completely precision hand repainted featuring three dimensional repaint/shading/highlighting on eyes, eyebrows, and lips to faithfully transform the doll into the accurate and life-like likeness of singing legend Selena Quintanilla. Careful attention has been given to replicate the nuances of her features.