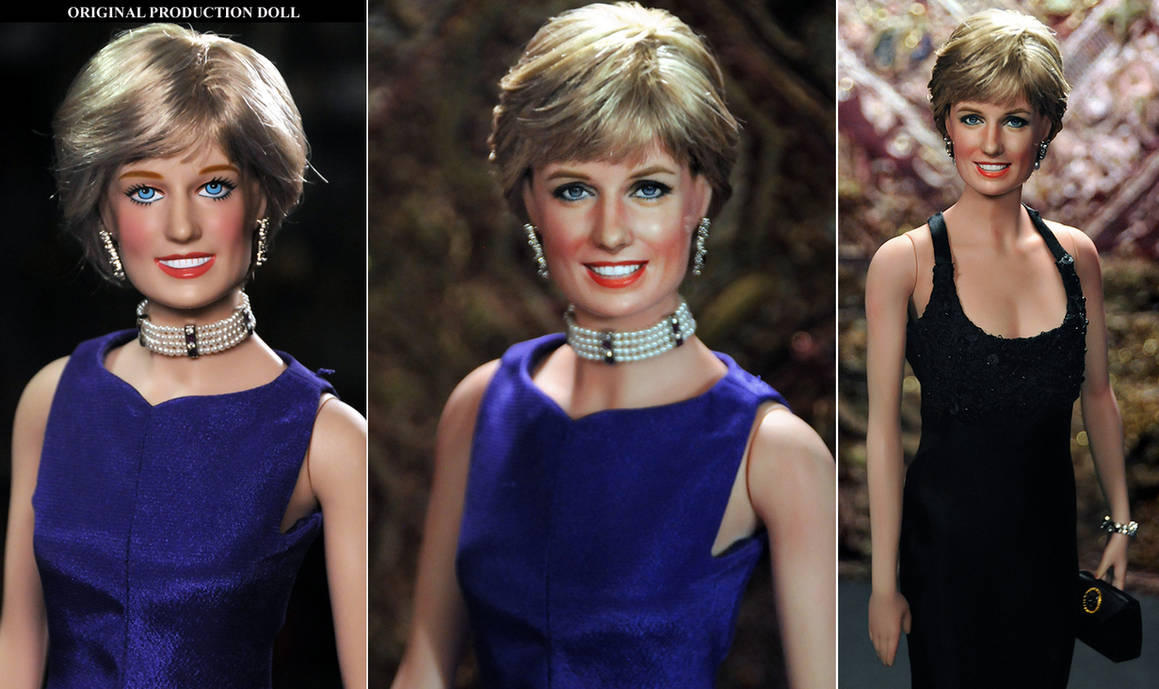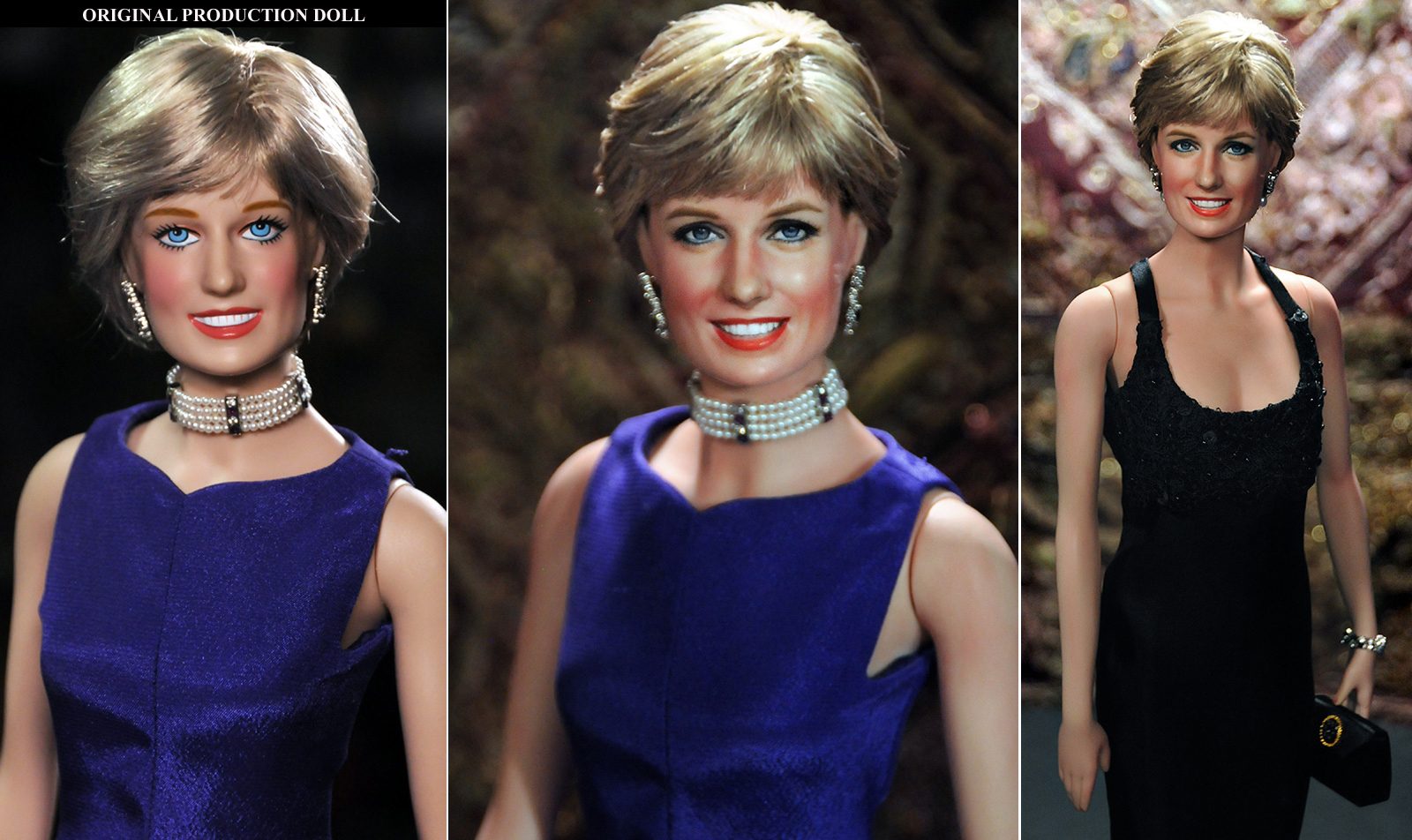 Watch
NOW ON EBAY: Auction ends tonight at 6 pm PST. Link below:
www.ebay.com/itm/-/12267952725…
?
FOR MORE OF MY ART, PLEASE VISIT MY WEB SITE AT WWW. NCRUZ.COM . Link below:
www.ncruz.com
Tribute repaint to honor the 20th anniversary of Princess Diana's death
It has been 20 years since the passing of Lady Diana Spencer and her memory still burns ever so bright in our hearts for the People's Princess. I am pleased to share my latest tribute to honor her 20th death anniversary, a truly sad day for all. Created out of a Franklin Mint Princess Diana. The doll on the far left is how the doll originally looked.
Repaint is a new form of pop art, wherein the doll's face is treated like a three dimensional canvas, with the added challenge of painting within a very small area . Since dolls are basically miniature pieces, brush strokes and shading have to be very controlled and precise.
-- acrylic paint and ultra fine brushes
(Note: I am not in any way affiliated with Franklin Mint company)