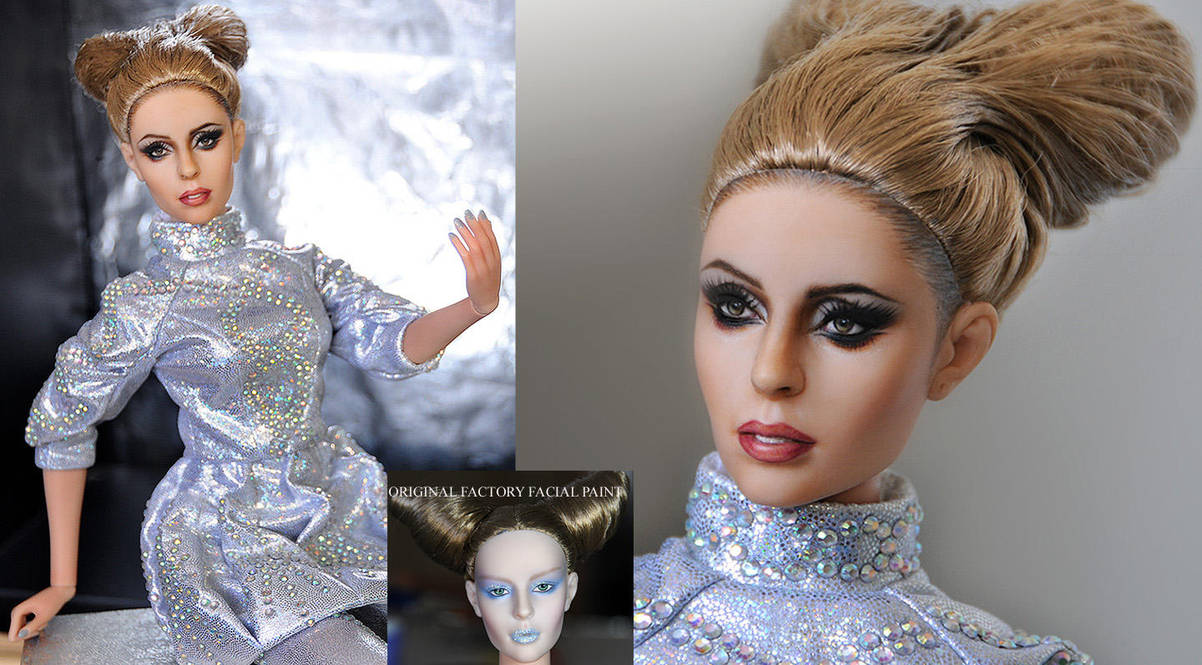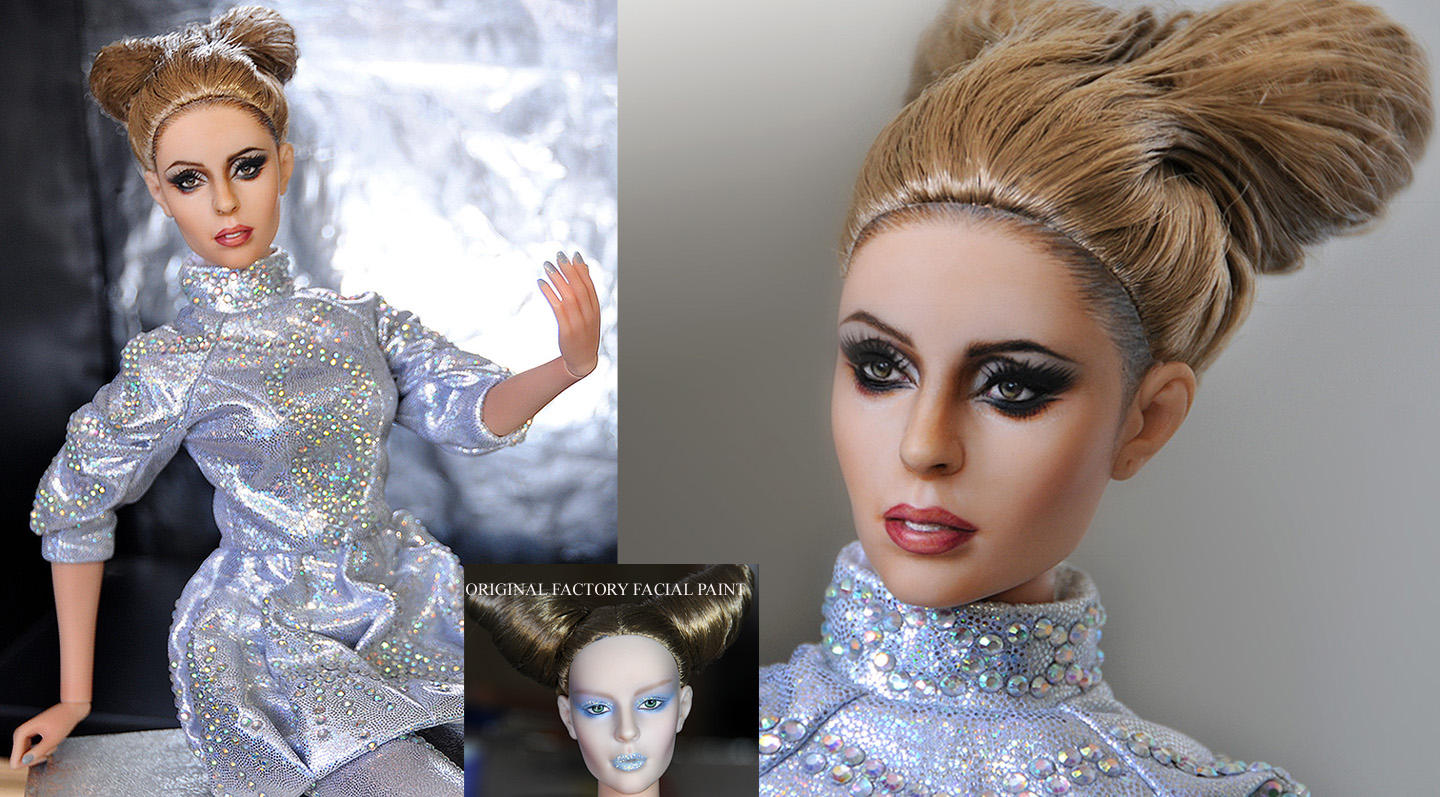 Watch
NOTE: This doll is currently being offered for auction on ebay. Auction link below:
[link]
FOR MORE OF MY ART, PLEASE VISIT MY WEB SITE AT
WWW. NCRUZ.COM . Link below:
[link]
Lady Gaga has emerged as the most exciting entertainer of our times and part of that is her ability to reinvent herself in the most shocking and outrageous way. This particular doll is inspired by her look from her music video of her huge hit "Bad Romance".
The doll I used is a 17-inch resin ball jointed Jamieshow Sasha Homage doll. The base doll I used is not a representation of Lady Gaga per se but I thought the mold was close enough to create a Lady Gaga's features.
Full facial repaint, completely precision hand repainted featuring three dimensional repaint/shading/highlighting on eyes, eyebrows, and lips to faithfully transform the doll into the likeness of Lady Gaga from the said music video.
The doll's original wig underwent restyling to mimic Lady Gaga's hair style from the video
The inset photo on the bottom shows the mass produced version as originally released.
Repaint is a new form of pop art, wherein the doll's face is treated like a three dimensional canvas, with the added challenge of painting within a very small area and an even greater challenge of recreating a real person's likeness. Since dolls are basically miniature pieces, brush strokes and shading have to be very controlled and precise.
-- acrylic paint and ultra fine brushes
(Note: I am not in any way affiliated with the Jamieshow Doll company