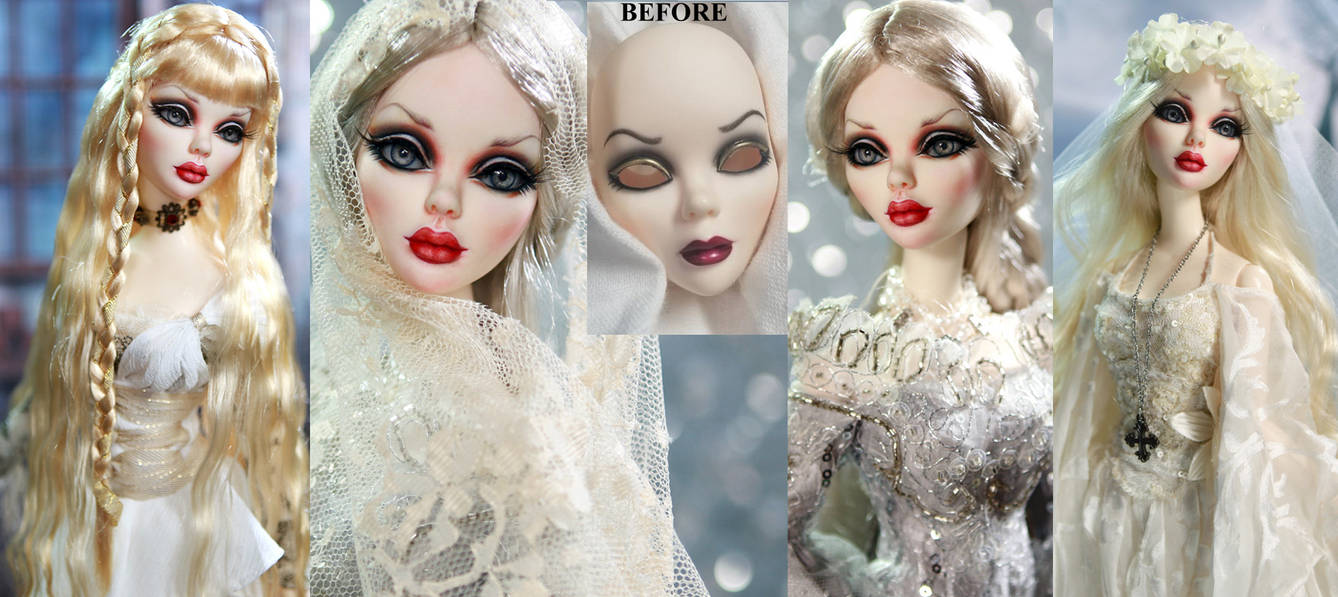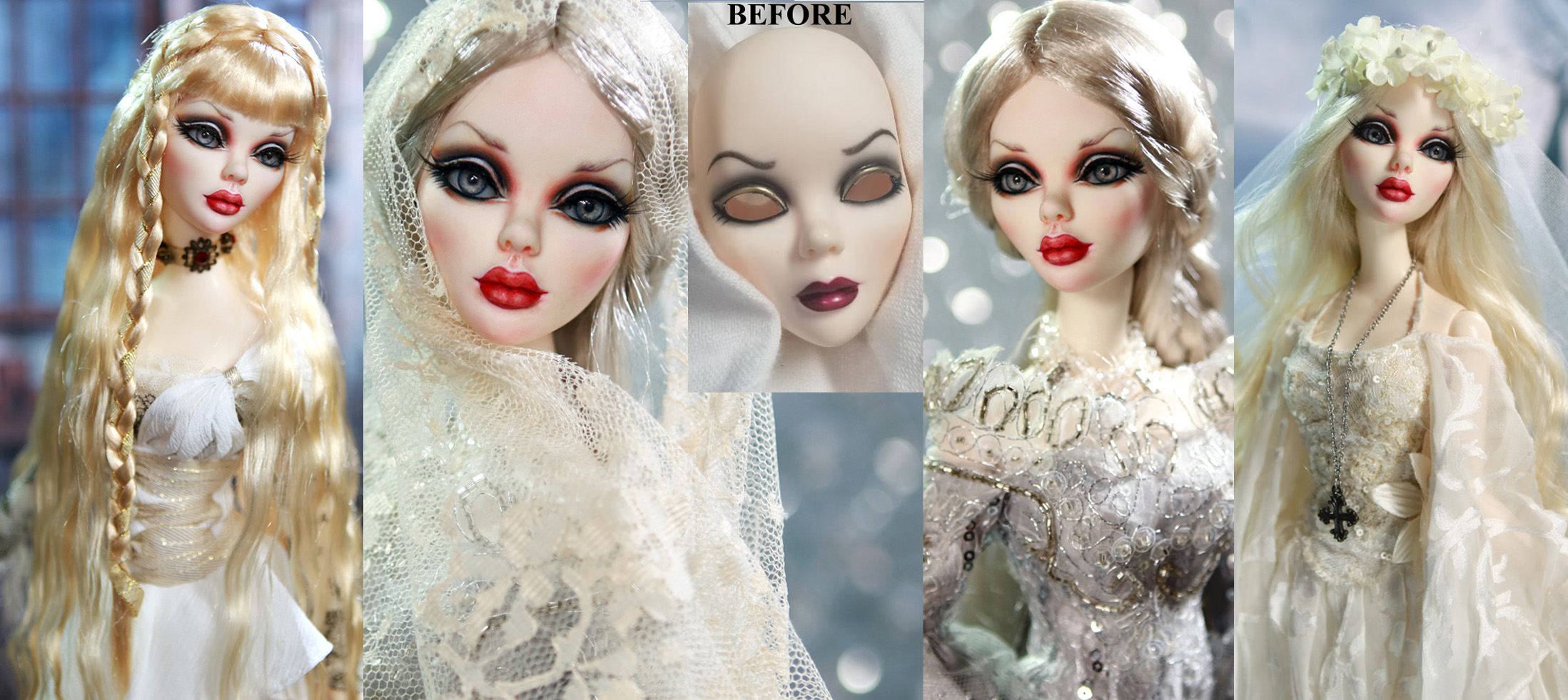 Watch
This non-celebrity custom repaint is now on ebay. Three day auction only ends Thursday September 20th at 6:30 pm PST. Please click on link below to view the ebay auction:
www.ebay.com/itm/123376201275
The repainted doll is shown here wearing different outfits and wigs
Evangeline is a goth-inspired doll with stylized features which give her a very unique appearance. Evangeline Ghastly is created by Tonner/Wilde Imagination. This custom repainted started out being a blank head of the Evangeline Ghastly doll. It has been completely hand repainted, and given attached eyelashes. A custom restyled wig and a stunning gothic outfit completes her look.