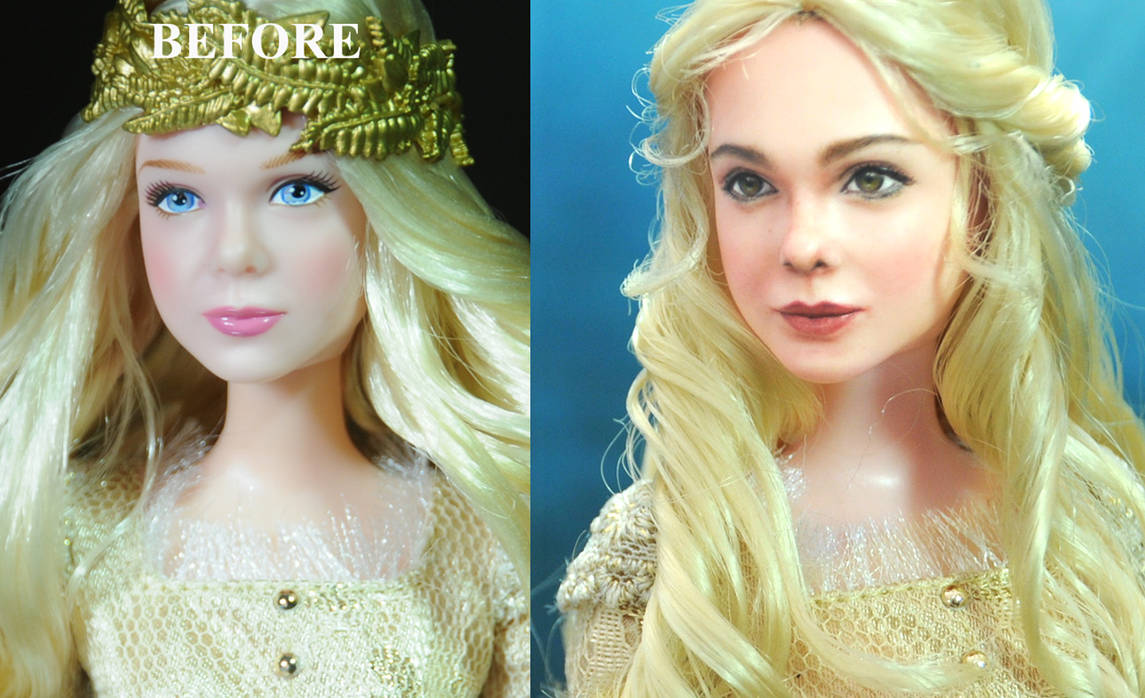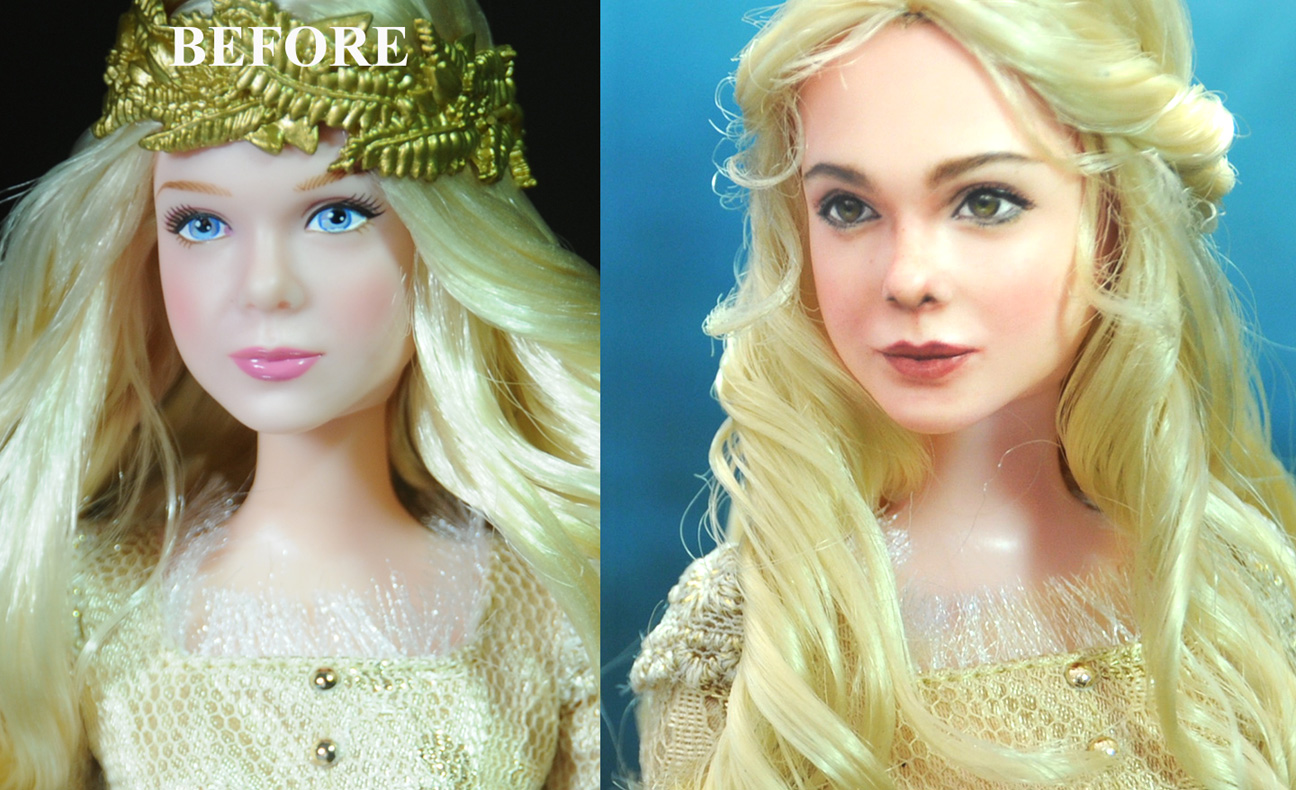 You can now follow me on Instagram @noelcruzdolls

FOR MORE OF MY CELEBRITY DOLLS, PLEASE VISIT MY WEB SITE AT WWW. NCRUZ.COM . Link below:

www.ncruz.com/


This doll is currently being offered for sale on ebay. Click on link below to view the 3-day auction:

cgi.ebay.com/ws/eBayISAPI.dll?…

Custom precision repaint of the Disney Store Aurora doll. Image on the left shows the doll before repaint.


Repaint is a new form of pop art, wherein the doll's face is treated like a three dimensional canvas, with the added challenge of painting within a very small area and an even greater challenge of recreating a real person's likeness. Since dolls are basically miniature pieces, brush strokes and shading have to be very controlled and precise.

-- acrylic paint and ultra fine brushes

(Note: I am not in any way affiliated with Disney Store or any other doll or toy company.)