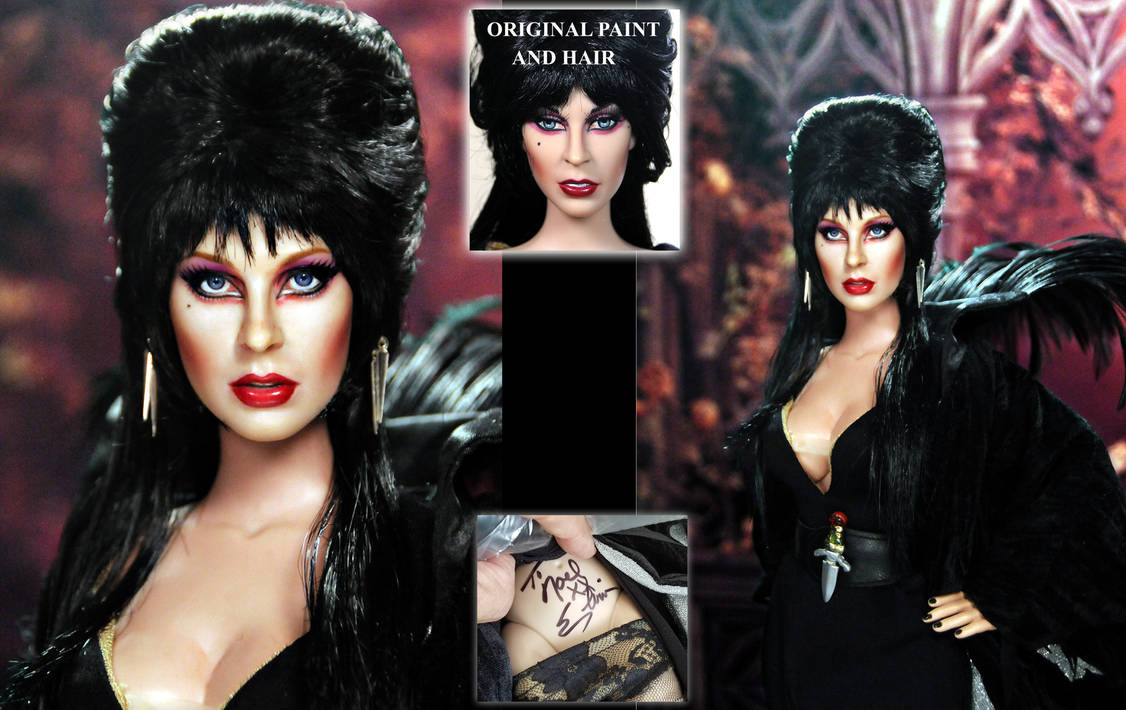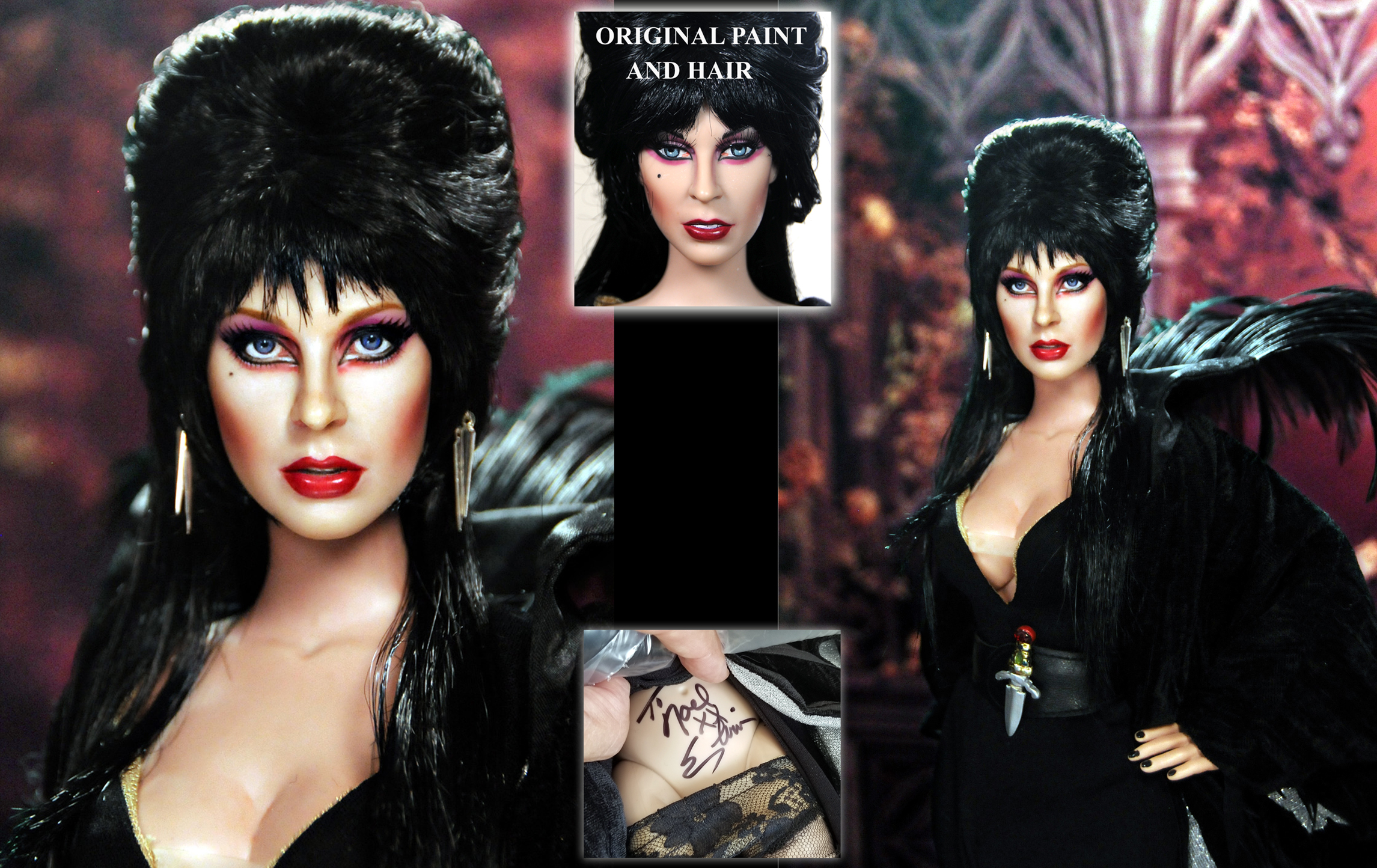 Watch
FOR MORE OF MY ART, PLEASE VISIT MY WEB SITE AT WWW. NCRUZ.COM . Link below:
www.ncruz.com/
Custom repaint of the Cassandra Peterson aka, the gruesomely seductive queen of macabre, Elvira - Mistress of the Dark.
Full custom facial repaint of 17-inch Elvira, Mistress of the Dark doll produced by Tonner Company. In addition, hair has been meticulously restyled. Inset photo on the bottom shows the doll as originally produced. The inset photo on upper middle shows the doll as it was originally produced. Also, I was fortunate enough to have Elvira herself sign the doll (please see bottom inset photo).
Repaint is a new form of pop art, wherein the doll's face is treated like a three dimensional canvas, with the added challenge of painting within a very small area and an even greater challenge of recreating a real person's likeness. Since dolls are basically miniature pieces, brush strokes and shading have to be very controlled and precise.
-- acrylic paint and ultra fine brushes
(Note: I am not in any way affiliated with the Tonner Doll company