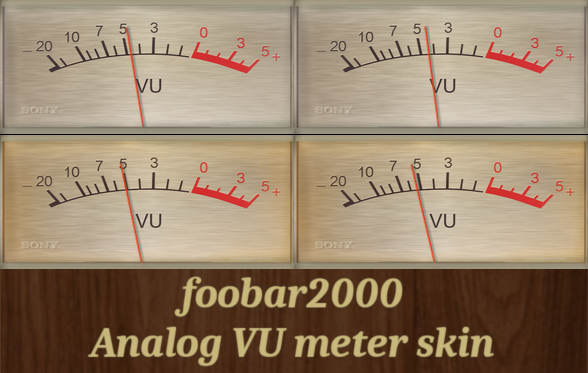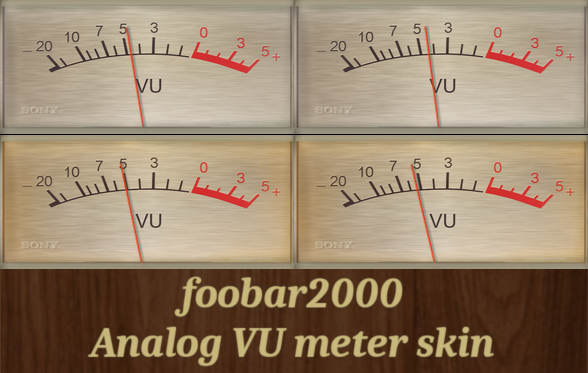 Watch
Update: I've added smaller size with additional lights off mode so to look more consistent with lights on style.
Live preview is available here:
youtu.be/gSe5ZxA40bo
Custom-made hand-drawn meters art created specifically for your screen.
Installation instructions and recommended settings are included in the download zip archive.
This skin requires "foobar2000 Analog VU Meters" plugin which can be downloaded from:
foobar2000.ru/forum/viewtopic.…
or directly from
www28.zippyshare.com/v/DvuGyPE…

Forge it

somehow I made it work (redownloaded the dll from the zippyshare link (older version it seems) and it does work now!
Reply

Sorry for the late reply but I don't have access to the Internet in my current work area.
Glad to hear that you like it and it works for you now.
Reply

Hi Noel62, this looks great (I'm an old lover of analog amplifiers) but I can't get the VUs to display any activity, they just sit there (the standard foobar VUs work fine). What could I be doing wrong? This is Foobar v1.4.2, maybe compatibility? Thanks a lot!
Reply