<da:thumb id="275281106""/>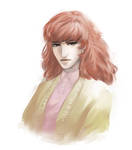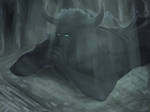 Uh, so, I've been here for quite a while.
I think I joined circa 2006-2008? But under a different username.
I came here for Jak and Daxter fan art when sites like
fanart-central
and
sheezyart
weren't really all that great. I mostly drew fan art, tons of Jak and Daxter fan art, wrote a bunch of fan fiction (that I've destroyed from the world lol), I came here specifically for Jak and Daxter. I just wanted a place to upload all of my art that didn't require html/php/money since I was a broke 14-year old or something.
I learned a lot from here. How to use Photoshop, what Paint Tool SAI was, Clip Studio Paint, etc. I learned how to make web comics, I learned different resolutions and formats, I had new wallpapers, etc. I liked the journal skin feature a lot. Creating journalskins will forever be my job's dark secret.
Yeah, that's basically my story.
give me my badge