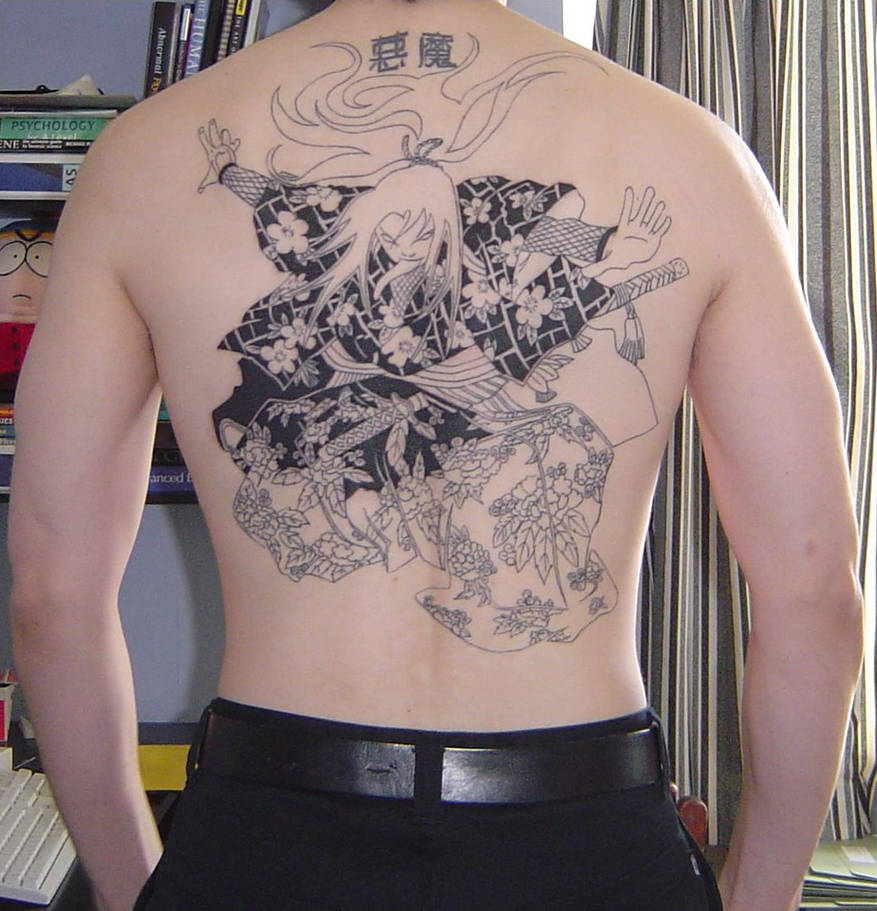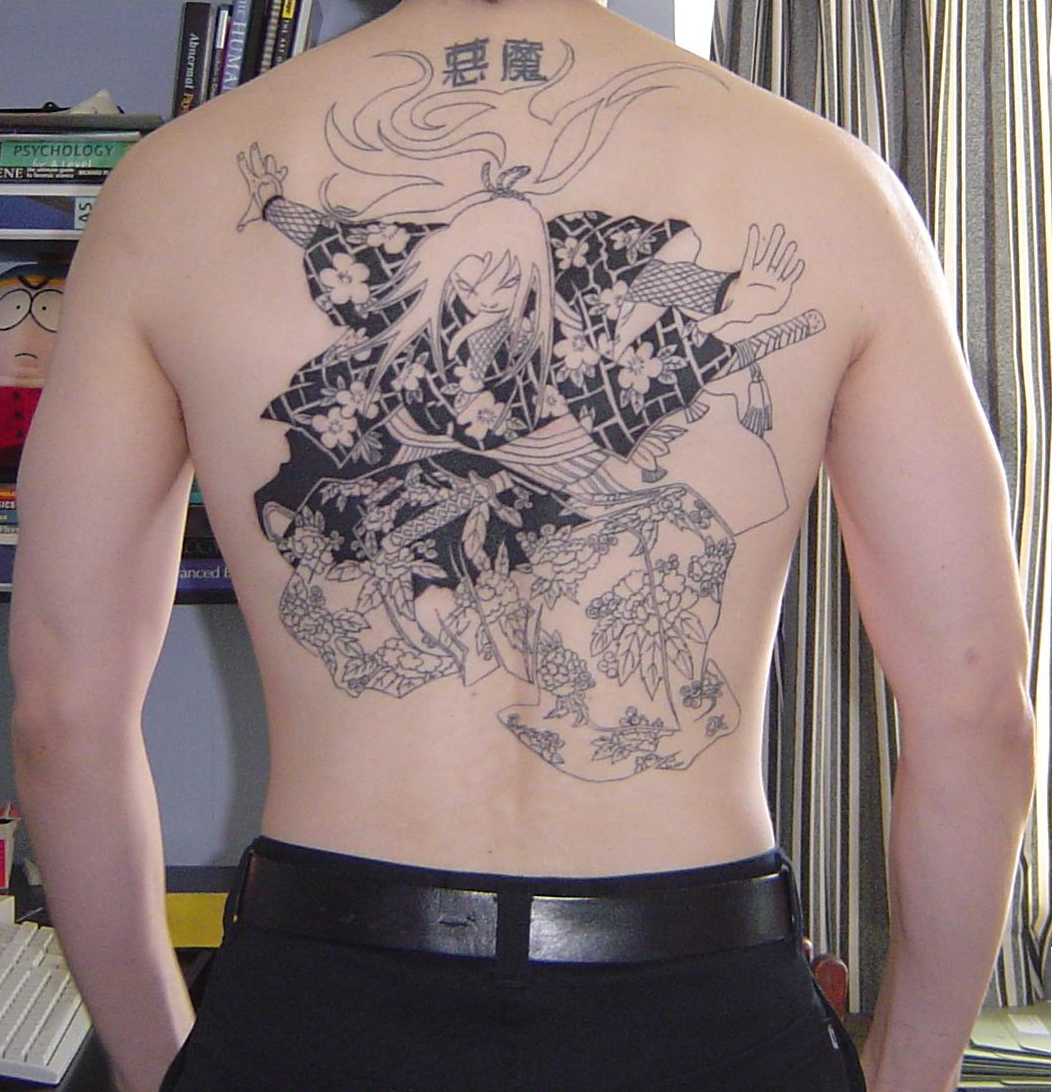 Watch
This is my back after my second session with my tattooist yesterday (April 1st '05), so bare in mind that at the moment it is workin on turning into a nice scab and prolly will look a bit different from when it is healed. But not much i hope!

Soooo this is a culmination of approx 9 hours work, aiming to get it finished in one more 4 hour session, got to obviously finish colouring the kimono and the hair, yoshi!

As for colouring the kimono's pattern, i'm leaving that to a later date, so stay tuned!