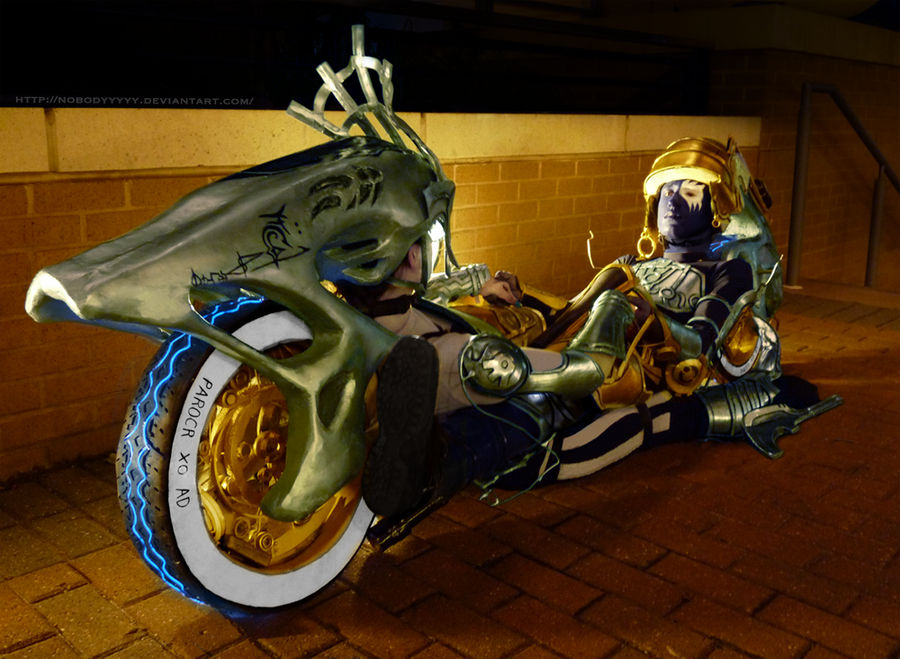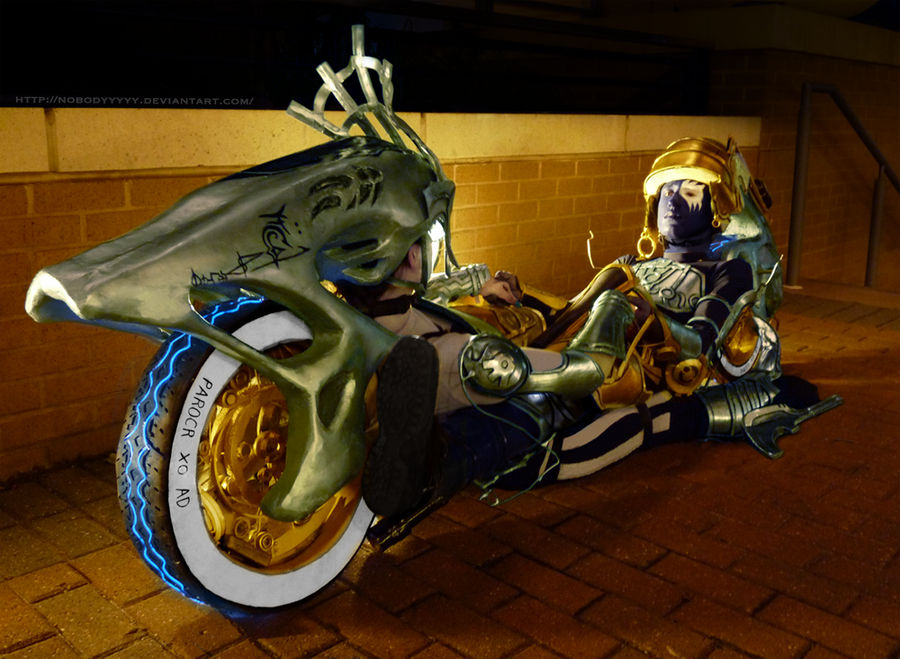 Watch
FFXIII Shiva Sisters - Gestalt Mode
(Character Reference)
|
(Motorcycle Reference)
Myself as Nix and

as Styria
➤Full Costumes:
➤More Photos:
➤Individual pieces from Nix's Costumes:
➤About the Costume

•The costume took us about two months to make
•The head pieces are made primarily from foam, Bondo and various coats of lacquer, weighing approximately a manageable five pounds.
•All other armor is made from various types of foam, molded, sculptured, and coated with various resins and paint.
•The wheel as well, was based from a bead foam and built up on with found objects, paper foam, and installed neon lighting.
➤Costume FAQ

Check out our Website for an in depth look at the construction process!
☻☻☻ Many thanks to Forty-two-point-five and Pullingcandy for the DD and thank you to all others for the kind comments!☻☻☻

Website
●
Cosplay.com
●

●

Daily Deviation
Given 2011-09-08
The suggester says; "This may be the most incredibly cosplay i've even seen. I'm not familiar with the characters portrayed, but the fact that the costumes of the two women both stand alone AND fit together into what looks almost like a genuine motorcycle just dumbfounds me!"
FF13 Shiva Sisters: Bike Form
by ~
Nobodyyyyy
(
Suggested by forty-two-point-five and Featured by pullingcandy
)