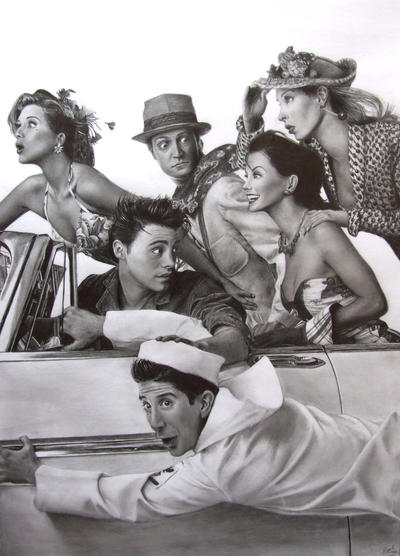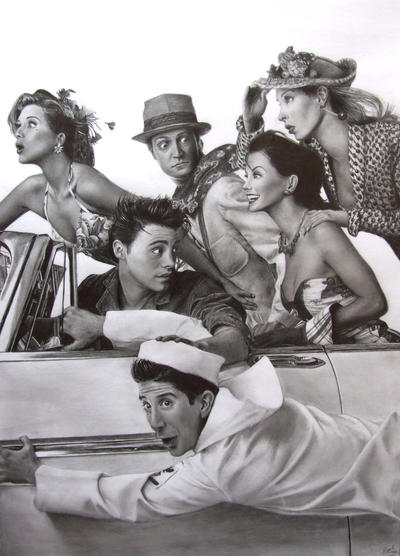 Watch
At last! The cast of 'Friends' speeding along in a car wearing rather unusual outfits.

This drawing took SUCH a long time. I really wanted to capture their likenesses and make it as realistic as possible. I'm really pleased with how it turned out.

I kept worrying that I would screw it up at the last minute but it all seems to be ok!
It's A2 so I had to take a photo of it. It's is now hanging up on my wall.

I hope you like it!
Size:
A2
Time taken:
Well over 50 hours, longest drawing yet!
Materials used:
3B, 4B and mechanical pencils, eraser, blending stump and tissue
WIP1:
[link]
WIP2:
[link]
Reference image from
[link]
Daily Deviation
Given 2008-07-14
Friends
by *
nobodysghost
. From the suggester:
"Everything about this drawing screams fun. The artist has captured the likenesses and character of each one exactly, no mean feat when there are six subjects to portray and every little detail of their outfits and car just enhances the overall effect of this amazing piece of work."
(
Suggested by RTyson and Featured by aunjuli
)