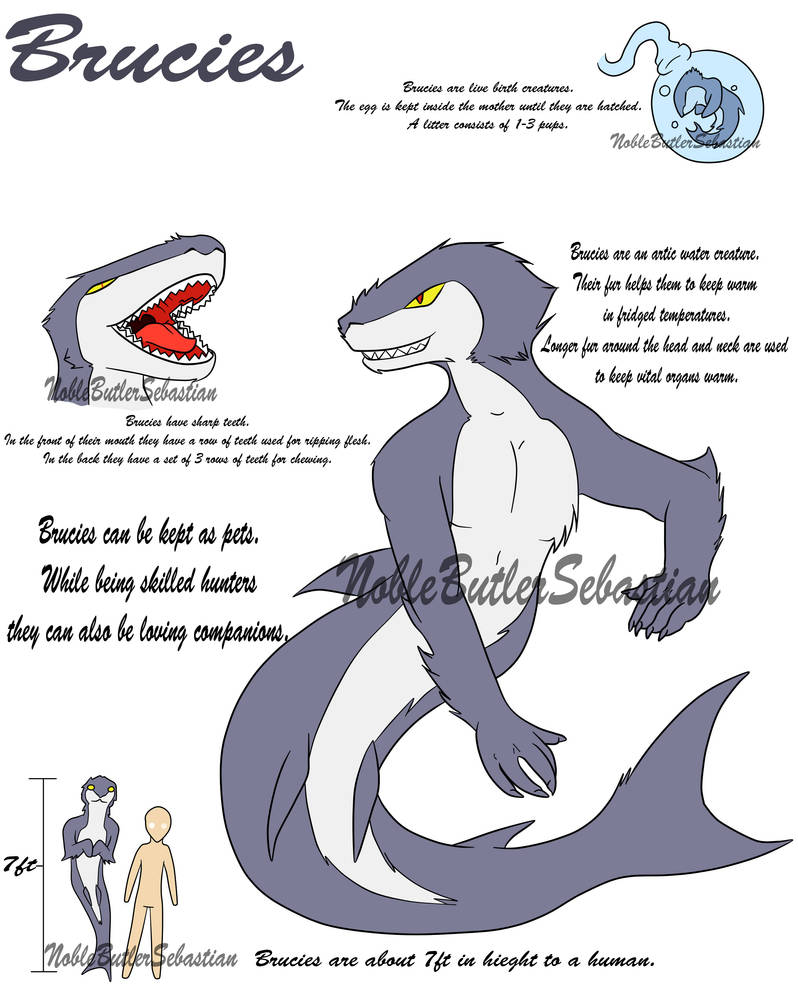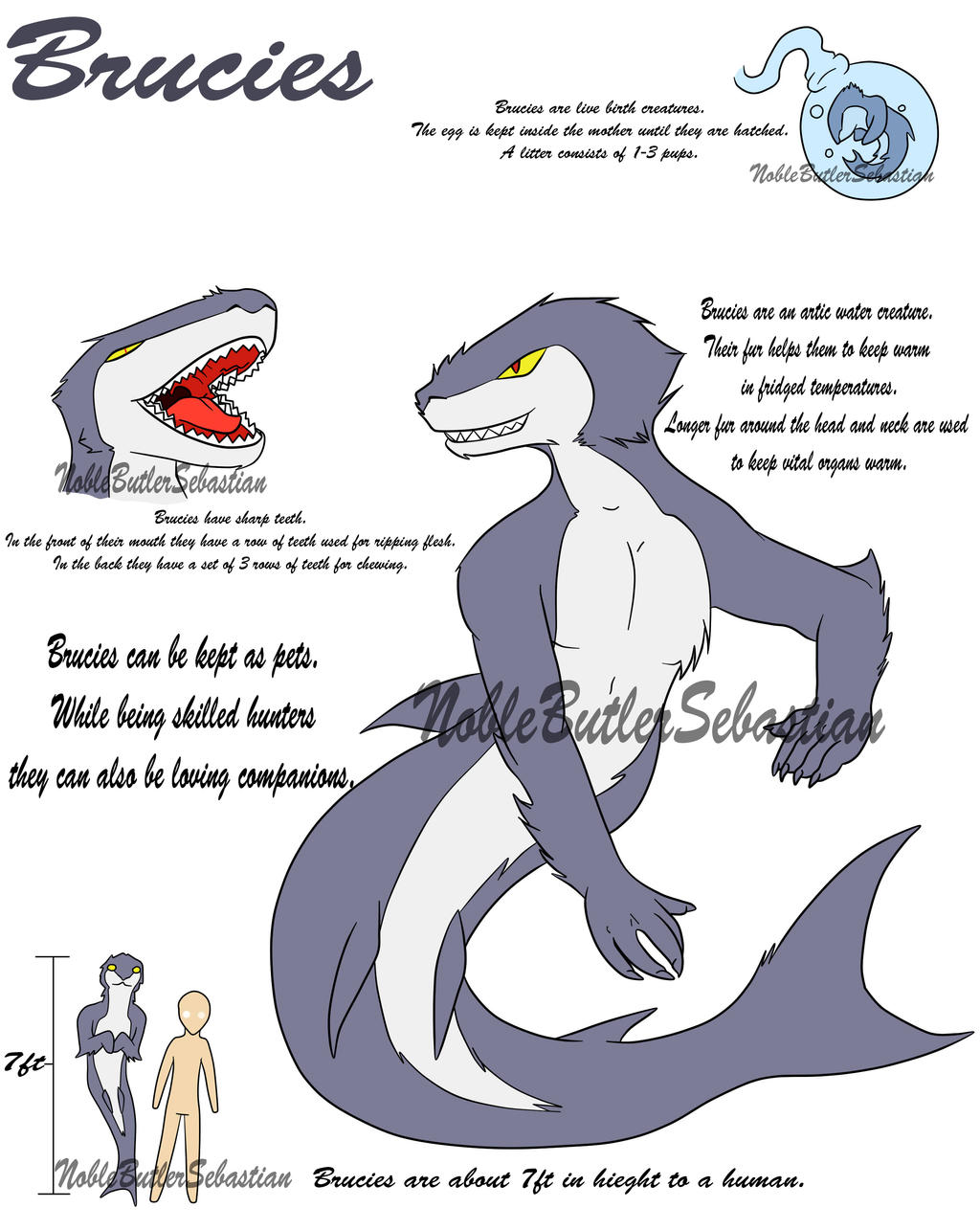 Watch
I had this species idea! Brucies! If you like them and their info please let me know! I will make more and create more info. If you don't tell me, I will never know if you love them. And they will be forever unloved.
(Please forgive and typos in Picture)
~~~
INFO:
Brucies are an arctic water creature. Their fur is used to keep them warm in cold temperatures. The long fur around their head and necks are used to keep vital organs warm, such as their veins, arteries, heart, and lungs.
Brucies have sharp teeth. The front row is used for tearing flesh, and the back three rows are used for further chewing and defense.
Brucies have live births. The eggs are kept within the mother until birth. Each littler consists of 1-3 pups usually.
Brucies are about 7ft in height to a human. They usually range in this height, but as in all species there are exceptions.
Brucies can be kept as pets! While being skilled hunters, they can also be loving companions. Once you have a Brucies trust and love you have a friend for life! Kind of like a really big puppy!
~~~
If you have any questions please let me know!
This on is mine! His name is Bruce
Brucies/Art (c) Me

Do you make one to me for points?
Reply

As in a custom one? I can be up to doing that. I haven't thought about how much they will be sold for yet though.
Reply

Reply

Unfortunately I am looking for more than 20

. But I might sell some for cheaper, like Brucie pups, and have some free=bee give aways in the future.
Reply

Wow I love it! I have question, is it open species?
Reply

Thank you so much!
I am planning on making it a closed species as of right now.
Depending on the amount of people liked them was the probability I was going to make them to sell. So far they are getting a good response.
Reply

Oh cool then I gonna buy some

(if I'll have enaught points)
Reply

I will most likely do them at a cheaper price for the first batch(s).
Reply

I have one point.....it must be extreme cheap then XD
Reply

very nice idea

Reply

Reply

Reply