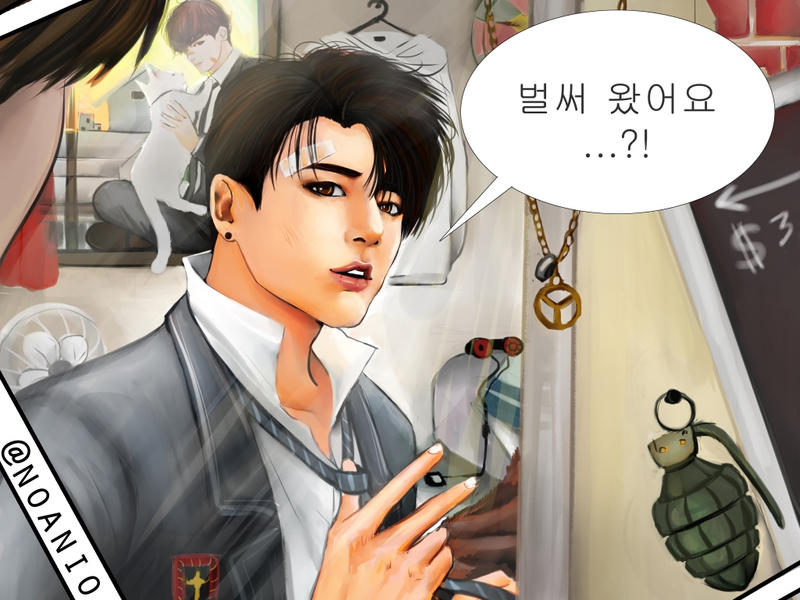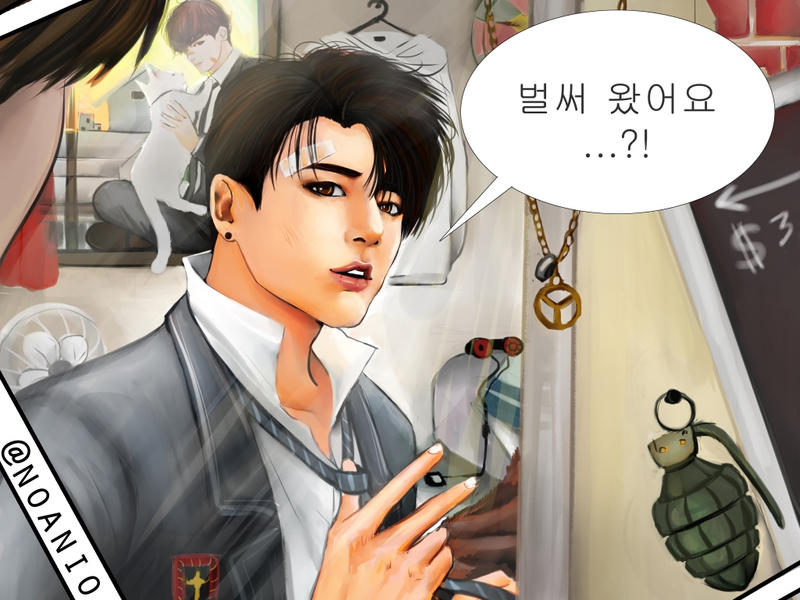 Oh my gosh!! so hot!! I love all the frame and the details you added to this. Wooo hooo!! May I borrow him? I am a little bored lol. It seems, he can be a great companion for the weekend. Hihihihi. Gorgeous art.
Reply

Yes, you can spent your time with him. Lol thank you Liz!
Reply

Wow! I love his expression
Reply

he's so pretty

Reply

Jungkook looks elegant here.
Reply

Hahaha I love Kookie's hair the last comeback, but now his hair is different...but still handsome maknae!
Reply

OMG It is beautiful ... as always quality and feeling.
Reply