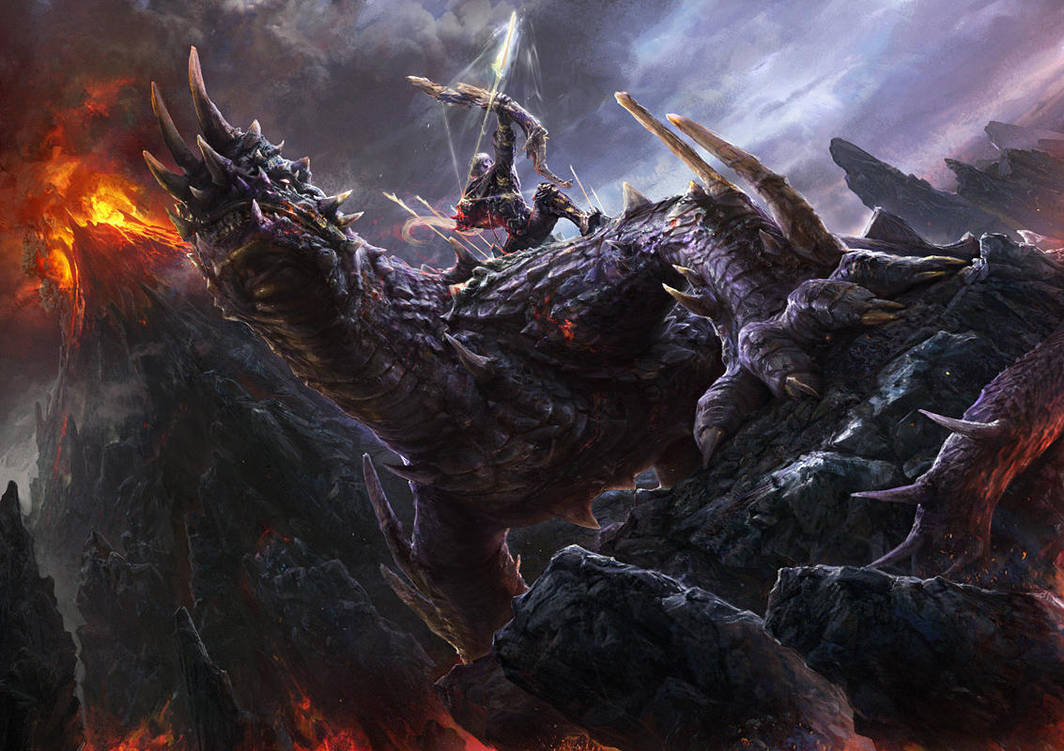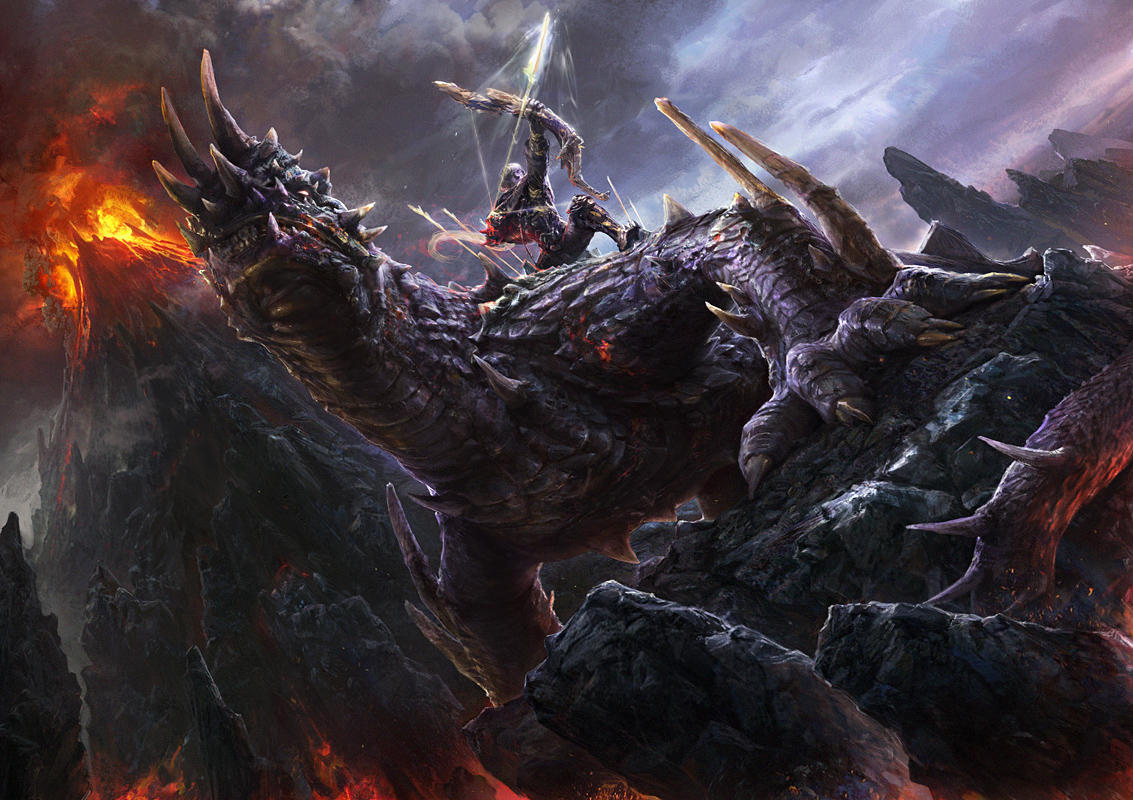 Watch
All the archers and warriors in the wonderland wants to capture a lava-beast (the king of the volcano)as their pet~,they are tough and strong,no fair of death and pain.if you put your arrows or spears into its skin,when you put it out to use,the weapons will be filled with the energy of lava.

All in Ps cs5,intous 4.hope you guys like it,thanks.
Daily Deviation
Given 2012-01-06
The King Of Volcano
by *
noah-kh
. Epic does not even begin to describe this painting, which looks like it came straight out of a fantasy film! Stunning dynamic composition, dazzling color scheme, and exquisite rendering.
Artist suggested by many, many users! (
Featured by alicexz
)