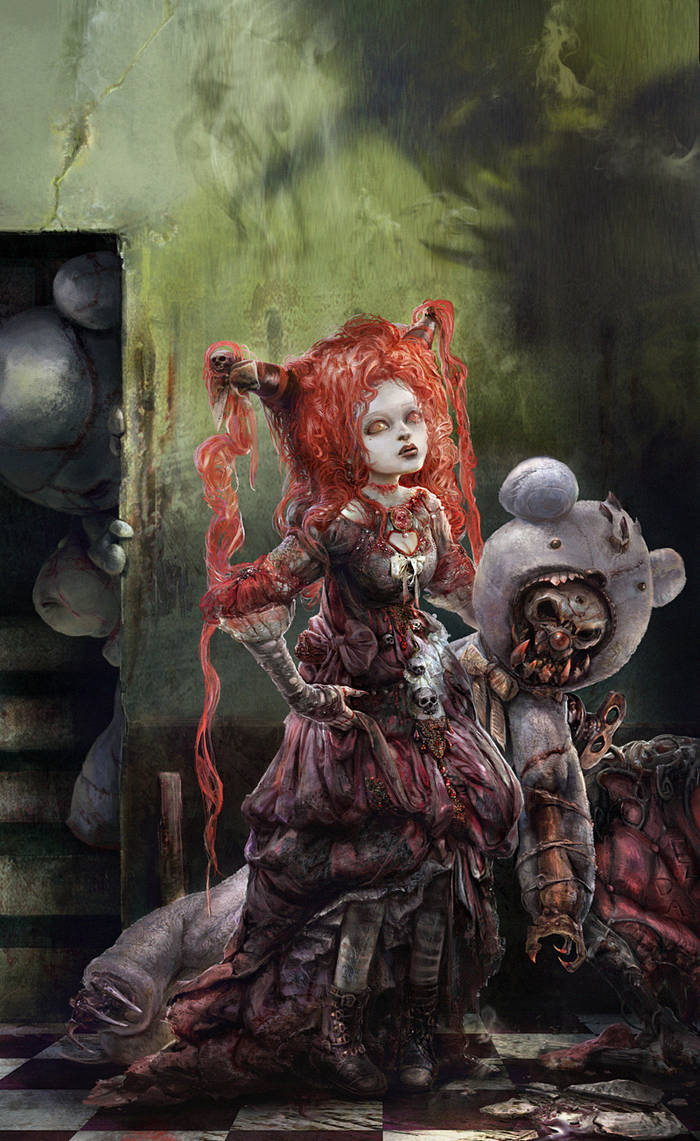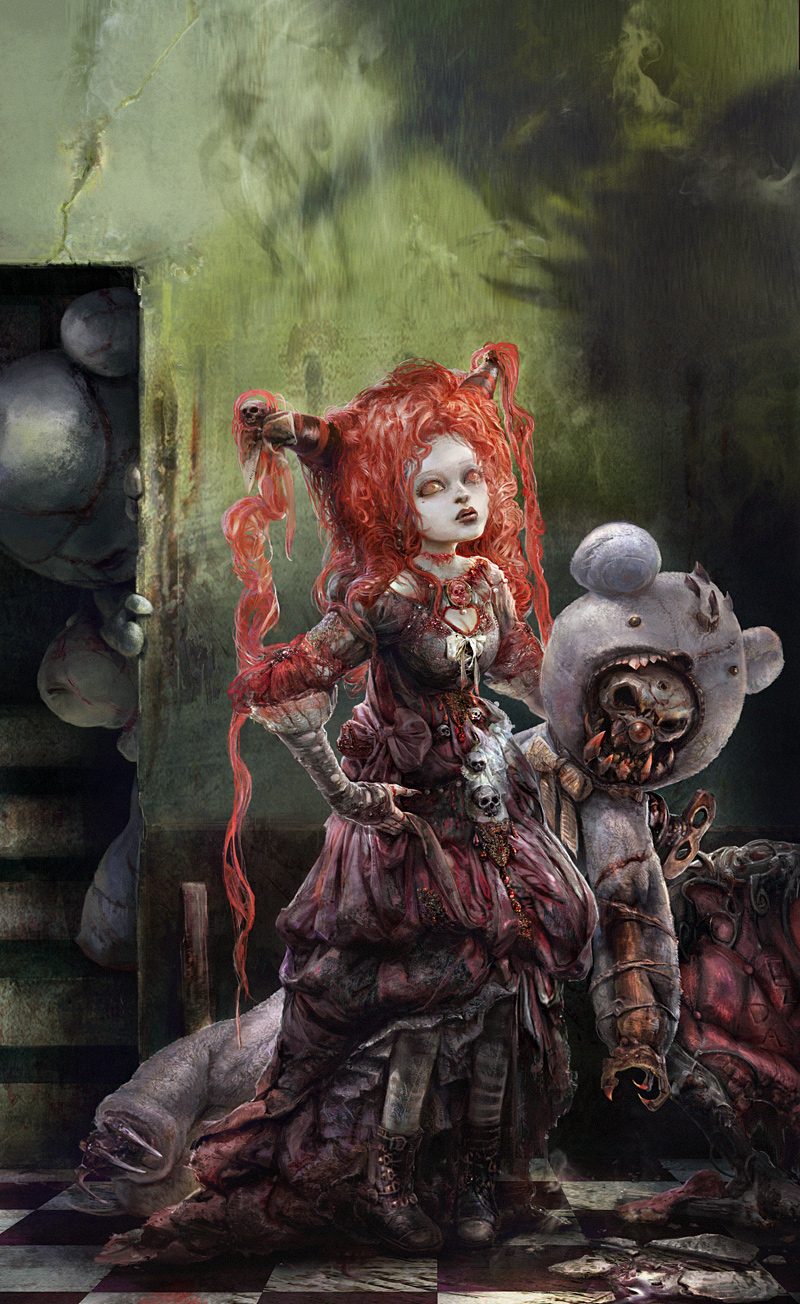 Watch
"Tap-tap...."
Girl:"is anyone home?"
Mr. Nightmare was coughing:"ke! ke..ke.."
"Sir,sorry to interrupt,my teddy has lost its soul in sleep,i thought if you keeped it?!"girl said very carefully:"ohh!i think i'm in sleep as well??!"
"Yes,my little poor thing."a blurry、dirty voice answered:"the soul is in my hand,i can give it back to your teddy,but i also need your soul for exchange,don't forget,you're in your nightmare now....."
My recently work,a series called《toy's daydream 》,simliar to 《The dinner》:
[link]

.The image is describe the scene of the teddy's dream,not the girl's. hope you guys like it!!All in photoshop,about 15hours.think you!
PS:Mr. Nightmare is a shadow among the wall and air.