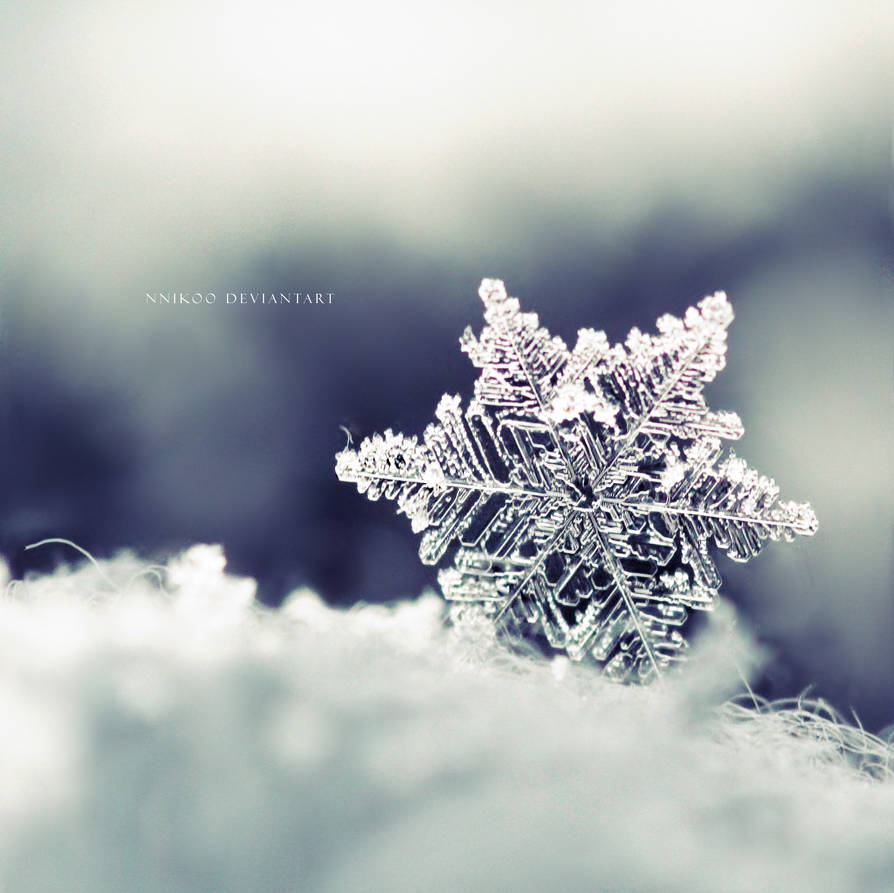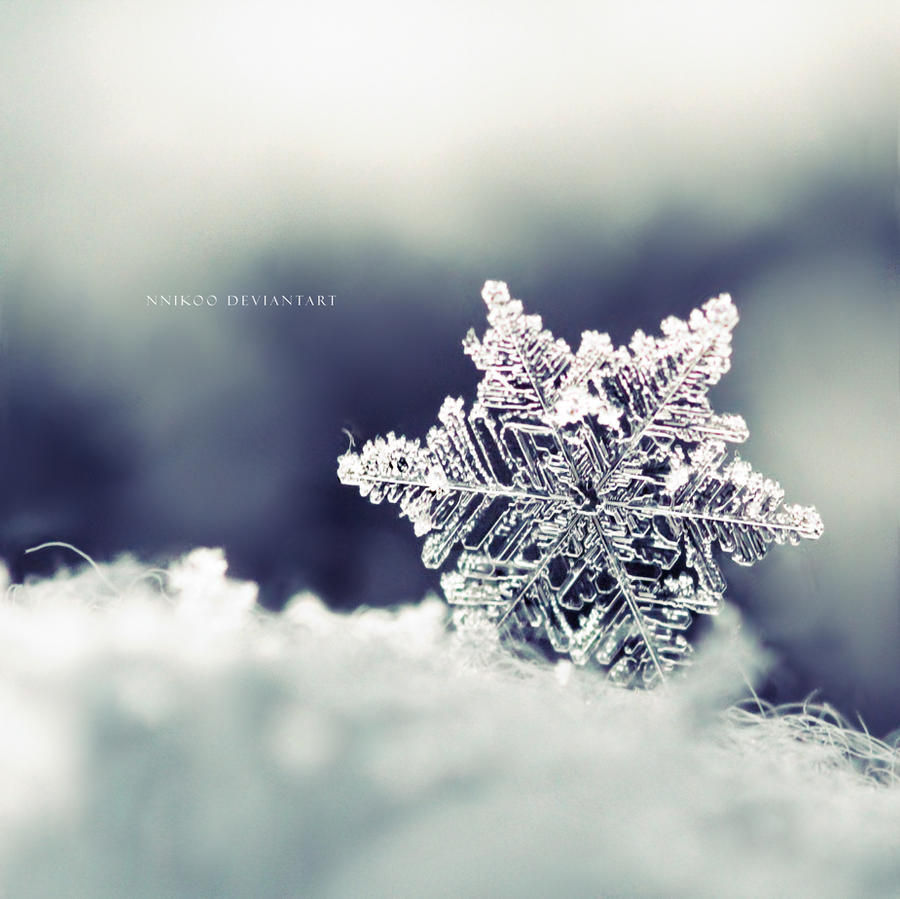 Watch
I found quite big snowflake today.

All faves, comments and critiques are very appreciated!



In contest "Beauty of the Nature" in



Taken with:


Canon EOS 550D


Sigma 105mm DG Macro F2.8 + Canon Extension Tube EF12 II

My first DD!

wow...

Watch me, if you like to see more snowflakes coming


More of my snowflakes:


EVEN MORE WINTER PHOTOS

Daily Deviation
Given 2012-01-24
I think this is absolutely beautiful. The isolation of the shot provides a dramatic feel of loneliness when viewing the one central piece.
The bokeh in the front is a little bit too harsh and tends to eclipse the the simple feel of the piece for me, though the softness of the background bokeh effect is perfect and adds to the dreamy texture.
The contrasts between light and dark reminds me of soft winter sunlight and weaves the texture of a cold winter landscape. Simple and perfect.
Overall, a well done piece that has introduced me to your work. I plan to explore more of it in the future.
The Artist thought this was FAIR
72 out of 74 deviants thought this was fair.
Well, as a new deviant, i'm a first time critiquer and I think you really deserve a FAIR one!

~Vision:That vision is exceptionaly splended and seems risk-taking to creat such a snapshot! How the snowy base ties into the snowflake as well as the backround, Magic.

~Originality: Your form on originaly seems a bit redundant to me since this isn't the first real-life snowflake snap-shot I had seen. But the impact towards it surly is. Just on star off but hey, the rest of the critique seem s to go well!

~Technique: Now the styling of this photo is something I can NEVER do, not ever FREE HAND. Your camra photography skills is giving me great inspration and just how it's pt together beforhand is.....WOW.

~Impact: .....*faints*
The Artist thought this was FAIR
78 out of 79 deviants thought this was fair.