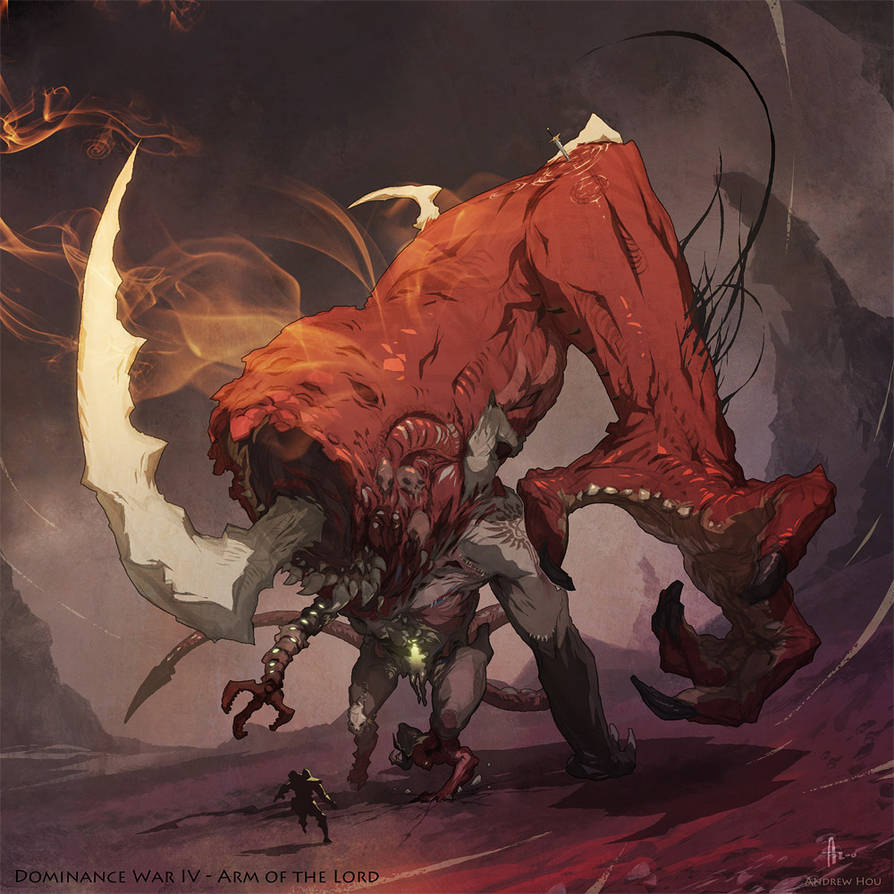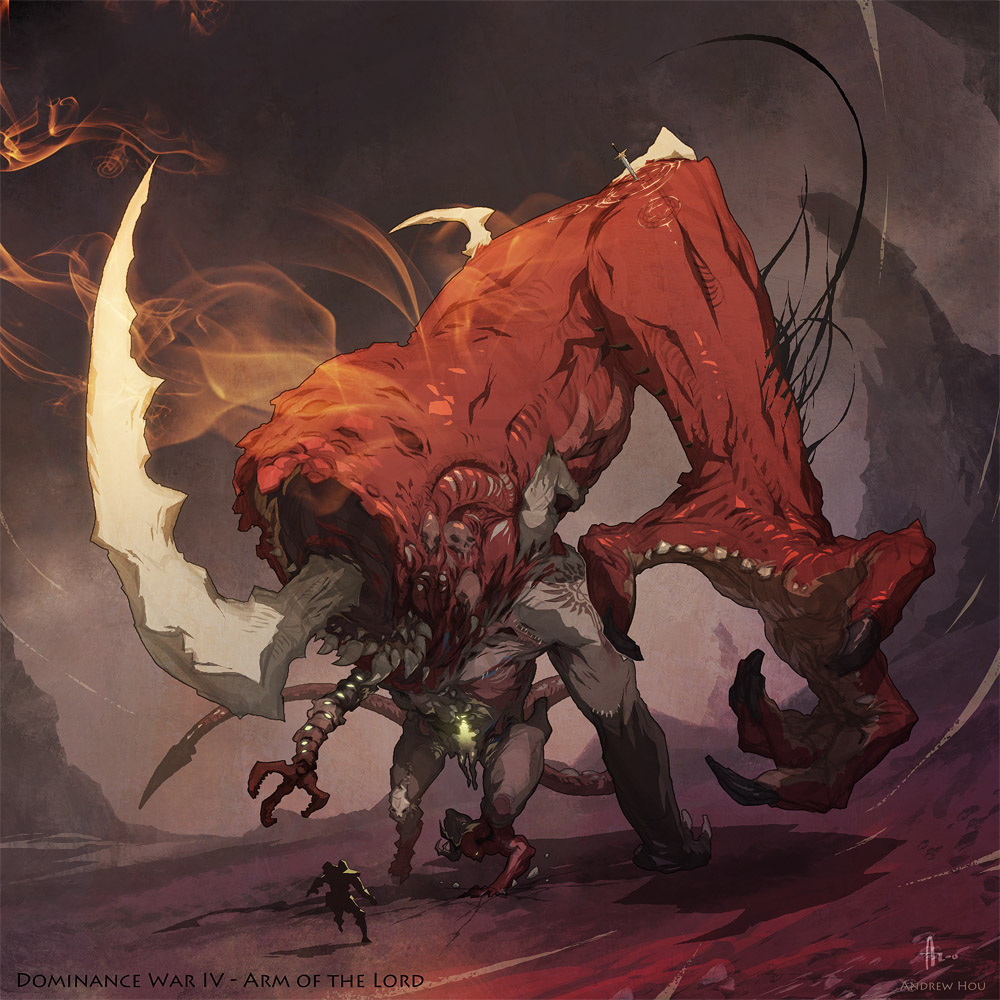 Watch
Like I said, this year I decided to do the final pose in a different style, this been a style that I've been doing a lot for work and never really been used for and public work. I know most of you probably perfer the painted look, I just got a little tired of the painted look all the time and want to a somewhat cellcut style.
Anyways, this is 80% done for the final pose, I'll be adding moore detail design to the arm maybe and bg,etc. Just don't want to make it too busy.
Also added the tiny sword at the demon arm that's left from the dead hero which was used to seal the demon so the arm can never be reattached to the great demon,etc.
Just something small that I thought was fun~
Anyways I'll be working on the 3view ortho sheet first before coming back to this piece.
Any comment are always welcome, I do like to hear what people think of this style of coloring, it'll most likely cost me since i don't think any of the top 100 DW last year was cellshaded so ya... but still it was really fun!

Thanks again everyone!
Here's the official thread~

nJoo CG talk DWIV Official Thread