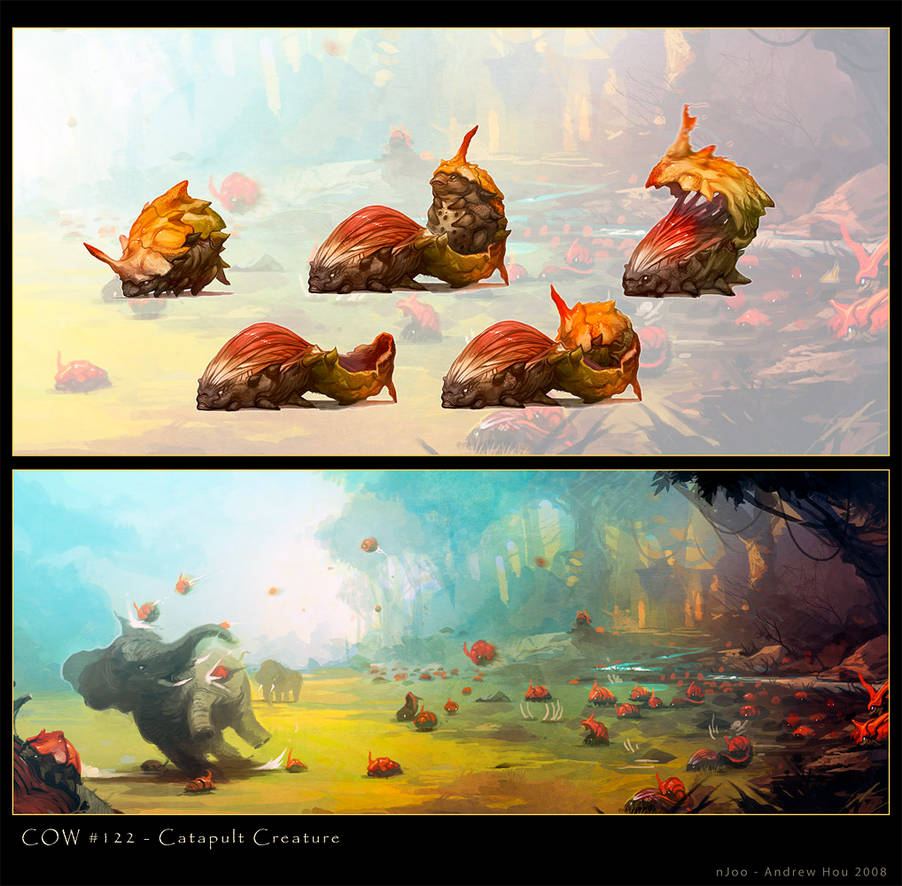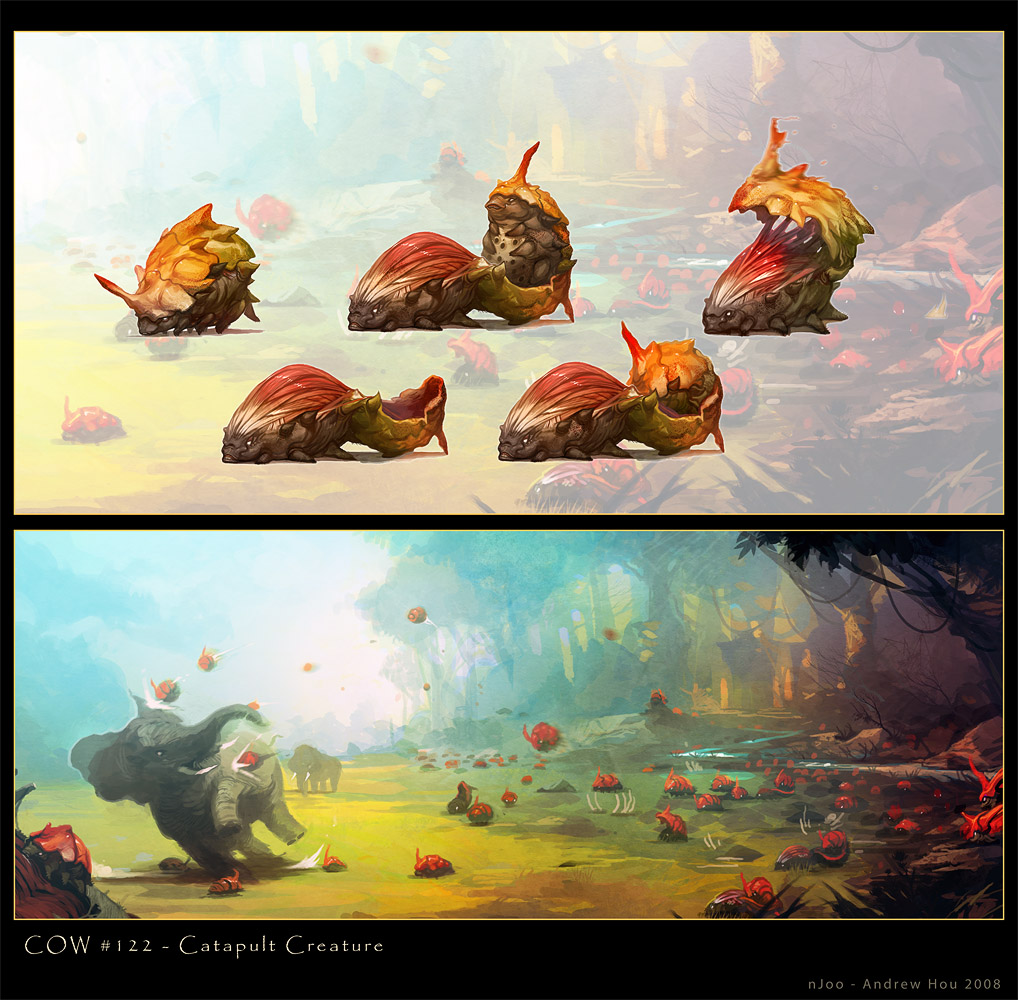 Watch
This creature travels minimum in pair, often seen gathering in dozens, however it's not only for mating and companionship, but it is needed for survival. These quick moving creature are carnivores however have no mean of killing a prey alone, its hard outer shell provides basic defense against small predators as it hides cuddle into a ball.
When hunting for food, it travels in pair or group and catapult its partner to attack the prey, knocking the victim unconscious via multiple knock-out attacks. It then hurry to devour the victim while it's in the unconscious state. The creature only need to feast once or twice a month to survive. Each hunt for food often result in quite a number of casualty but because they always travel at least in pairs, the colony population multiply at extremely fast rate.
-------------------------------------------------------------
Come join Rock-off 2D Contest #6 - Prehistoric Carnivorous Bunny!