The Featured part of my gallery has my own works, if you want to check out my team's manga work and such, look in one of the tabs or hit browse. Thanks for viewing. XD

The NitroManga Crew:







Alien Ministry:
(Sci-fi/Adventure/Action)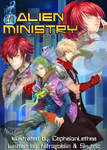 Two years prior to Dream Tear - Elementar Rising, a group of humans join together to found the Ministry of Defense to take down the Elementar plaguing their planet. Little do they know, it goes far deeper than that.
The EOS Server:
(Sci-fi/Gaming/Drama)
The future of mankind has traveled across the stars to a new world. There they live with the aid of advanced technology, called the EOS server. People live their everyday lives, with aid from this program. The majority of the population take part in the servers ever so popular Online video game 'EOS', including hackers...
Gefunden:
(Fantasy/Sci-fi/Anthro)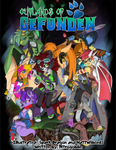 A tale of an anthro feline engineer, from a stream punk kingdom, with many things being forced into her life. Giving in, she begins to accept change and leave the life of a hermit. However, an old friend has become a rival, but the effects of what it might cause are left to unfold. As the series goes we begin to see more gefundi fall into her life, as well as their struggles too.
Nyghtmare Ascension:
(Fantasy/Horror/Mystery/thriller)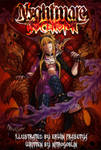 A civilization controlled through the Templar order, where many species coexist. However, some have less privileges then others. One will rise from the rest, but their intent lay unknown. What path with this 'Nyghtmare' pave, and what will follow?

</span>