Greetings....
 It is time to announce the next contest. We are going to call it "RAIN"
You will be creating a scene in which it is raining. Here is the
stock image you will be using.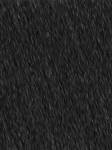 Your image can be anything you want it to be. Gothic, Horror, or Emotional.
You will be judged on originality and execution.
Contest Rules

All entries must contain 4 things
1. The groups icon.
2. The name of the contest.
3. The level you are competing in.
4. Special note the required stock.
General Rules

You must be a member to play with us.

Premades must contain credits.

You must credit all stock images used. (off site use direct links)

Painting is accepted but at a minimum.

Your entry must be dated after the contest starts. IE an new manipulation!

Please allow downloadable entries so the judges can do their jobs.
The contest will last until June 12. (One Month) 
PRIZES:
50 points from the group for all three level winners
300 point for all three levels
and 150 points for all runners ups From

---
If you are going to donate to this contest please comment below.
You can donate anything from a Llamas to prints. Thank you!
I guess that's it for now. If you have any questions I will try to help you.
Have fun and go forth and create something awesome.

---
---
Saludos ....

 

Es el momento de anunciar el próximo concurso.

<span title="We are going to call it "RAIN"

</span>">Vamos a llamarlo "LLUVIA"
</span>
Usted será la creación de una escena en la que está lloviendo.
Aquí es la

Imagen de archivo que va a utilizar.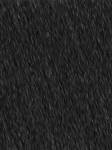 Su imagen puede ser lo que quieras que sea.
Gótico, horror, o emocional.

Usted será juzgado en la originalidad y la ejecución.


</span>
Reglas del concurso

Todos los trabajos deben contener 4 cosas


1. Los grupos de iconos.

2. El nombre del concurso.

3. El nivel se está compitiendo en.

4. Nota especial la acción requerida.


Reglas Generales



Usted debe ser un miembro para jugar con nosotros.



premades deben contener créditos.



Debe acreditar todas las imágenes utilizadas.
(Fuera del sitio utilizar enlaces directos)



Pintura es aceptado pero como mínimo.



Su entrada debe estar fechada después del inicio del concurso.
Es decir, una nueva manipulación!



Por favor permita entradas descargables por lo que los jueces puedan hacer su trabajo.


El concurso durará hasta el 12 de junio (un mes)
 

PREMIOS:
50 puntos en el grupo de los tres ganadores de nivel
 
---
Si usted va a donar a este concurso por favor comentar a continuación.

Usted puede donar cualquier cosa de un Llamas a las impresiones.
Gracias!


Supongo que eso es todo por ahora.
Si usted tiene alguna pregunta voy a tratar de ayudarle.


Diviértete y salir y crear algo impresionante.



---
---