Welcome to our Summertime Contest
Titled
"PEOPLE and DOLLS"
Contest runs from August 12 thru August 29
---
Greetings Members
There are no stocks required to worry about, you have complete reign on this one.
You can go cute and cuddly to dark and hideous the choice is yours.
This contest last for 18 days.
August 12 thru August 29
So you will find plenty of time to cook something up.
For this contest only
we are allowing ONE 3-d image
in your composition.
If you do this your art must be submitted as "MIXED MEDIA"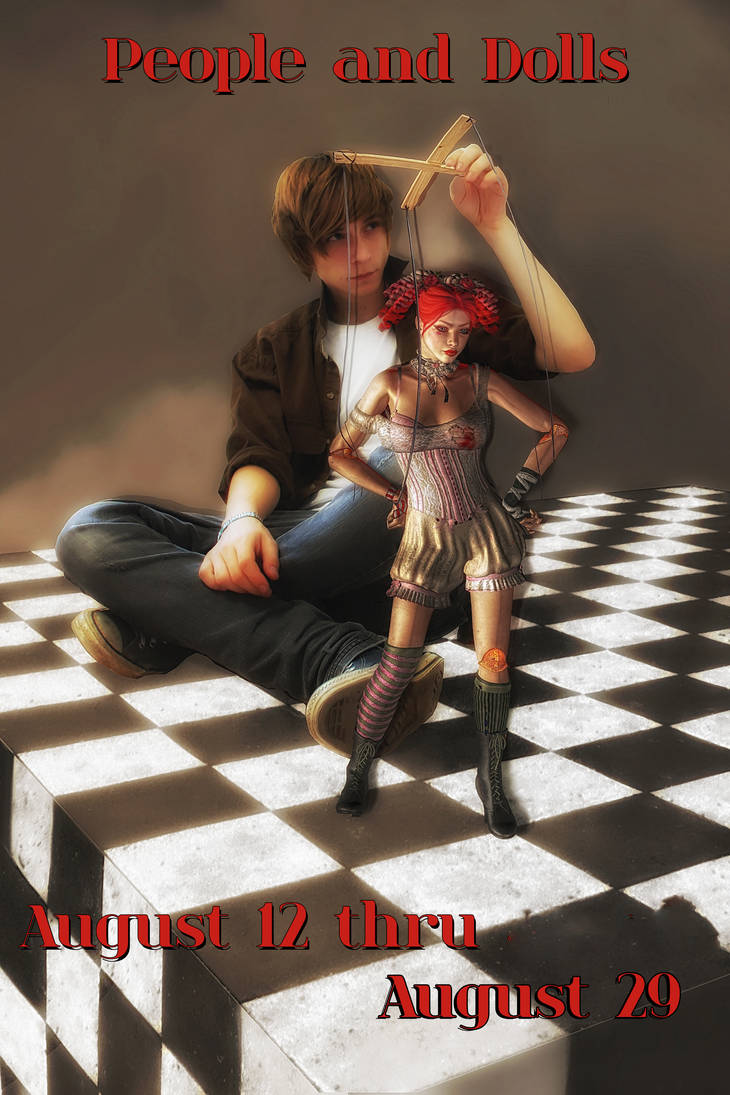 Poster By
KarinSPhotography
RULES
You must be a member to join in the fun. Join requests are welcome.




It must be a new piece of art as of August 12th




You can enter twice, but you can only win once.




Make sure to add the groups icon and mention the contest thru a link to the contest itself.




Submit your finished piece directly to the skill level you are competing in.




You may use one 3-d images (1) If you do this your art must be submitted as "MIXED MEDIA"




You must credit and notify the stock providers


(we will check...)
PRIZES

Stock Background
Feature on two sites

Feature

210 points per winner
Points provided by :
annewipf
-
IlluminatingDreamz
nitchwarmer
-
TheStockWarehouse

Feature

Stock pack

100 points to each winner while giving out a llama, feature and links to stock exclusives