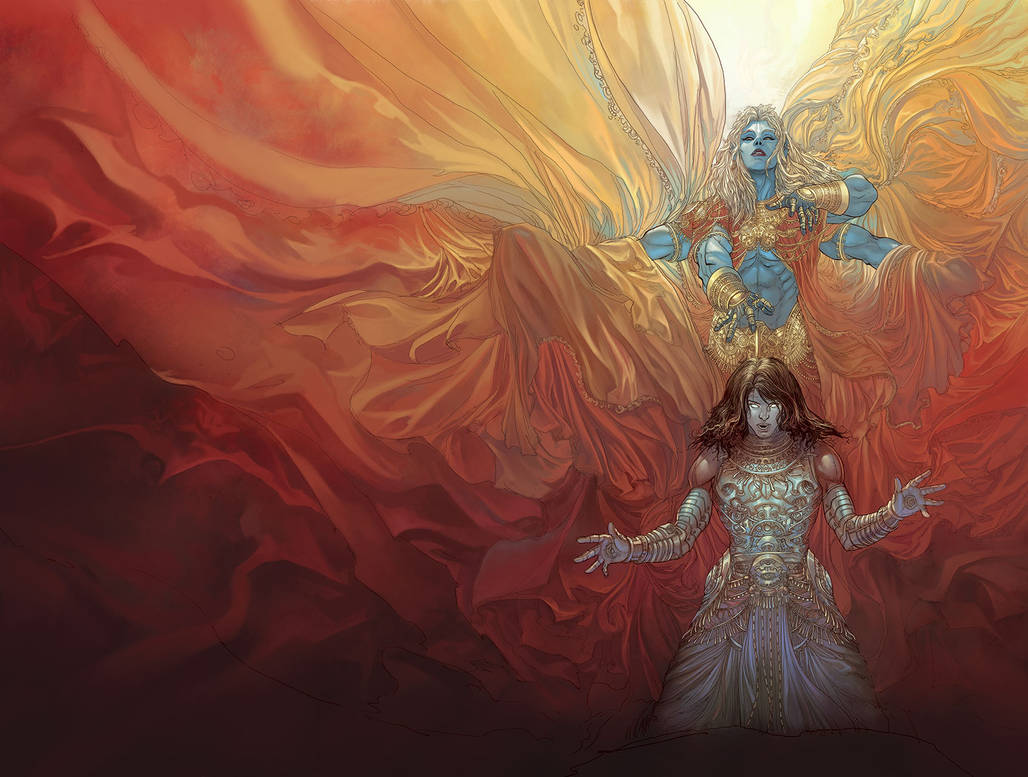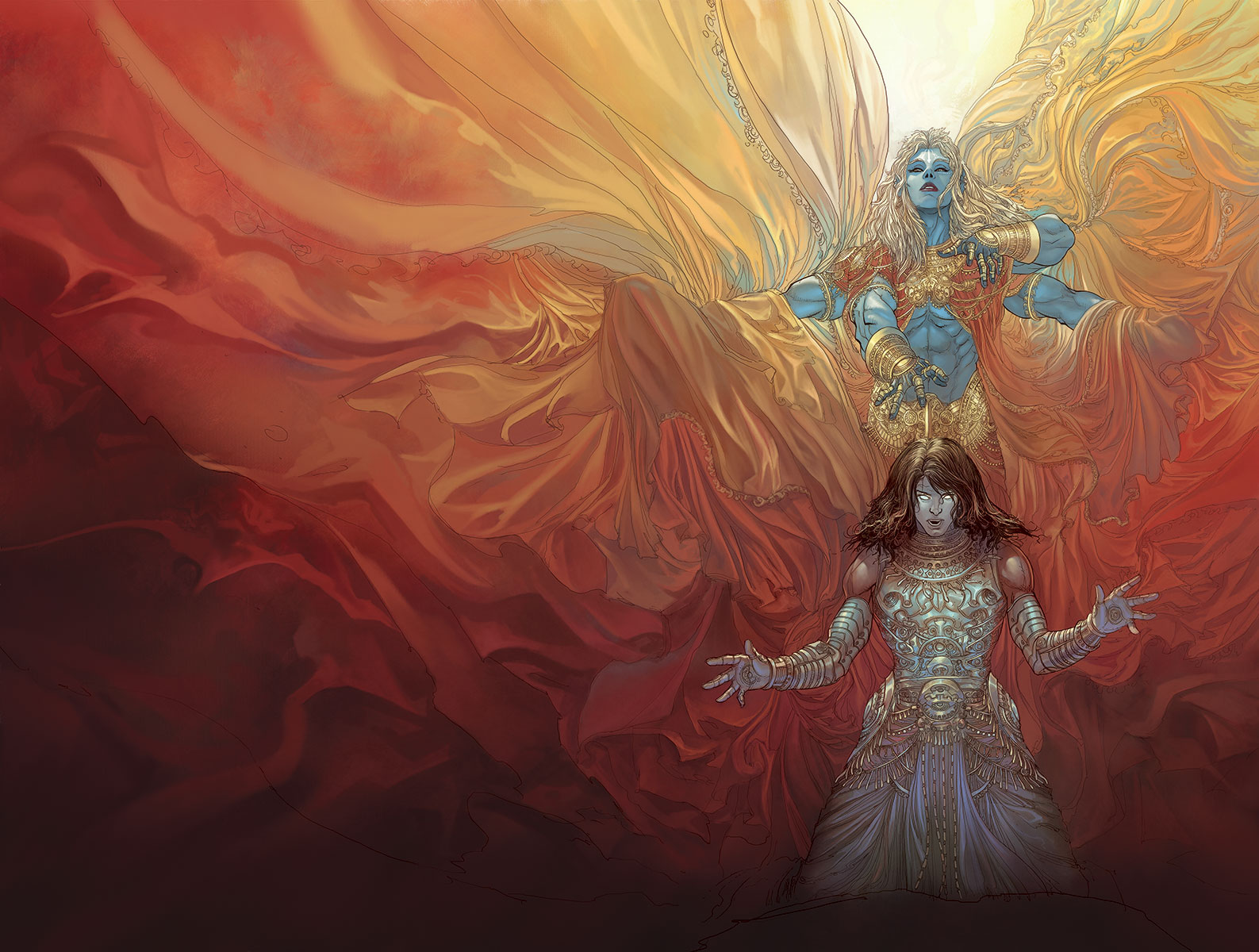 Watch

Reply

Reply

Reply

what a wonderful nuance of the divinely inspired hero this depicts
Reply

Reply

Whose idea was to make Krishna blond? Great idea if you ask me, but rather unorthodox. On the other hand the whole interpretation of the story is original, so why not

Reply

Hahaha blonde Krishna is definitely original!

Reply

Reply

Indeed alien-like rockstar


quoting Grant Morrison.
Reply

Oh god! oh god! I found you! I'm a huge fun of your work!
Reply

Is this concept art to be made into a movie?
Reply

It was planned as a series of animation episodes.
Reply

Beautiful lighting and costuming! Absolutely gorgeous!
Reply

Damn it, it's you! Your thread on conceptart.org is one of my big big fav. : O I didn't know your comic pages nor your dinosaurs.
Definitely happy to have found those artworks here and this piece is simply insane, but then, all your work is.
Reply