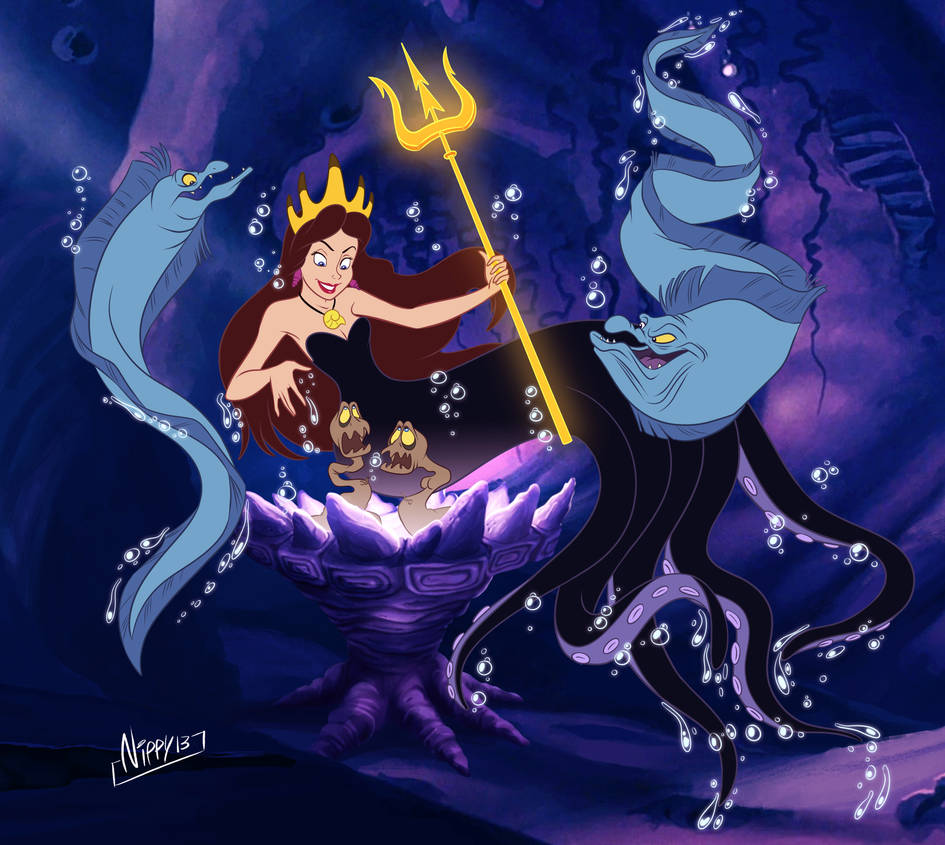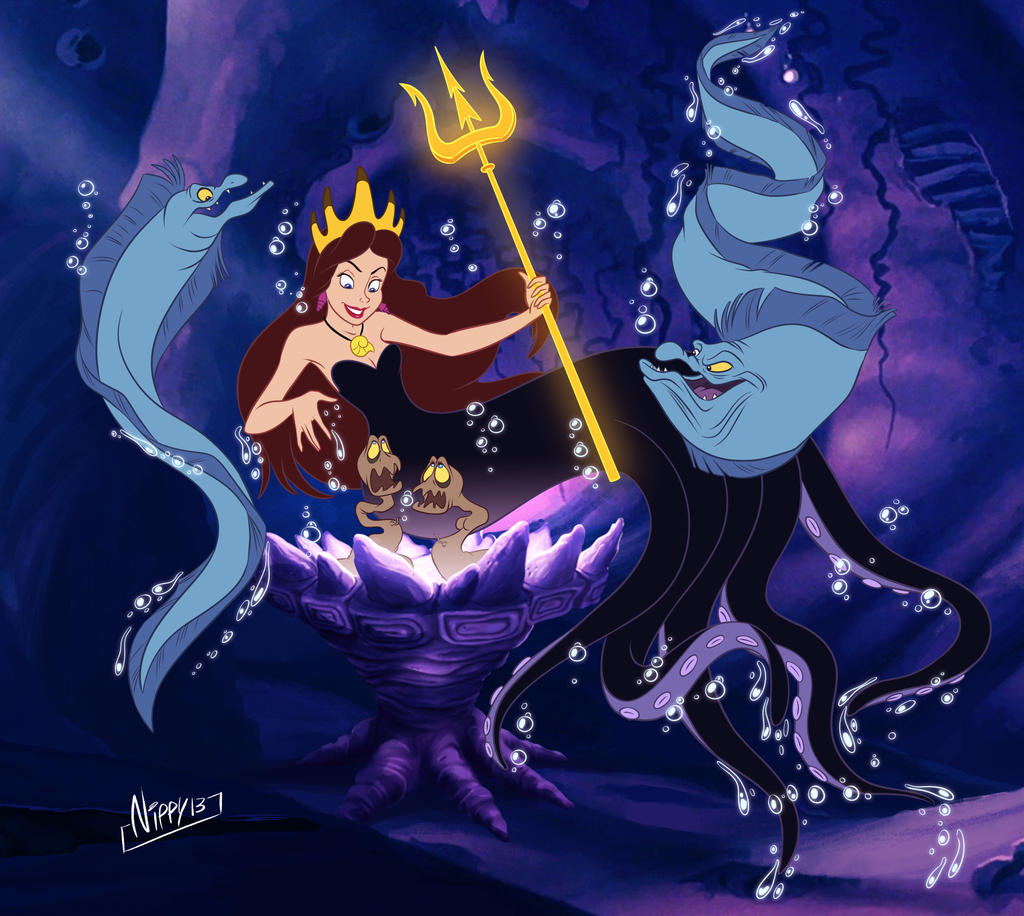 God this is amazing. (Suddenly you're God now. I bow before thee). I love the figures, of course, but I'm really impressed with the overall composition. This could be a screenshot from the movie itself. I actually really love the Ursula tentacles with Vanessa's body. She actually looks really hot. I don't know if other artists have done that before, but I think it's clever. I'm curious as to how you did the background because this is simply amazing. It really has that painted look, while the figures have that cel-shade quality. I always have trouble with that myself.

Great job. You're my favorite Disney fan artist for a reason. Okay, I'll stop sucking up to you now.
The Artist thought this was FAIR
33 out of 33 deviants thought this was fair.
Very nice with this, it looks so much like the original. I don't see many (sfw) "Bad-end" concepts that I really get taken by. To be honest, the idea is one that was lost to me, still Ursula ominously looking over what remains of Ariel. Personally I would have wanted to see Ursula with her platinum blonde hair instead of brunette. Still that's just my tastes. Besides that, the lines for the characters are so good. I just wish I could see it with some shadow details made in.
Also the one thing I'm unsure of is it King Triton with Ariel in the bowl or is it Prince Eric?
The Artist thought this was FAIR
12 out of 12 deviants thought this was fair.