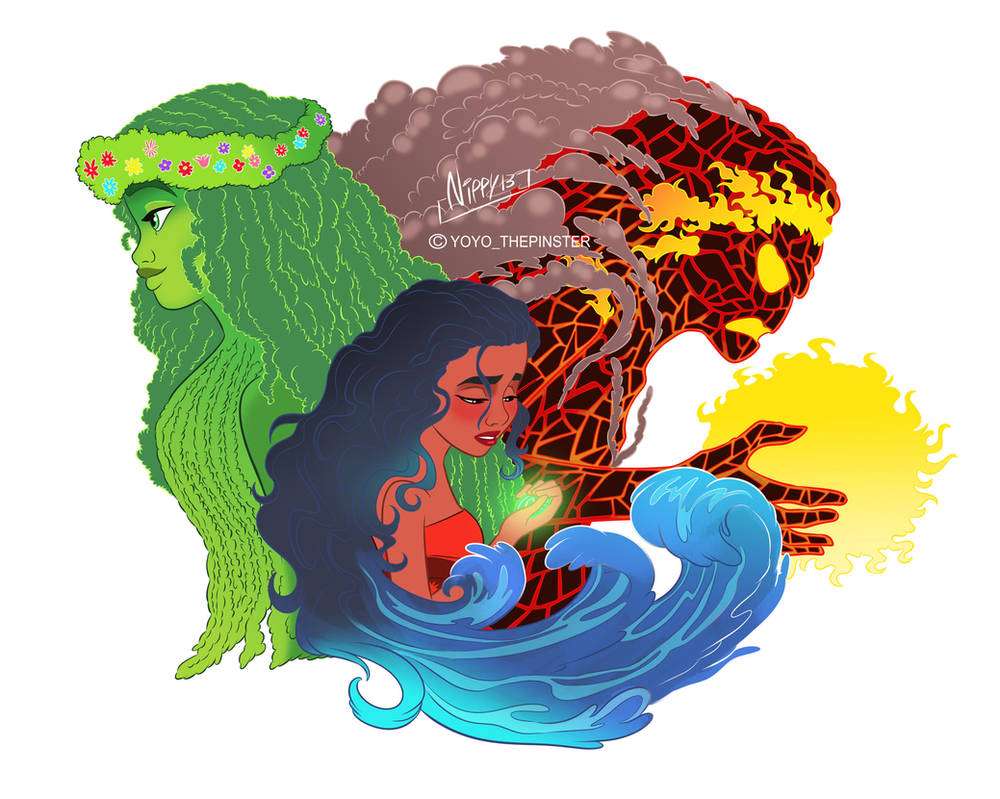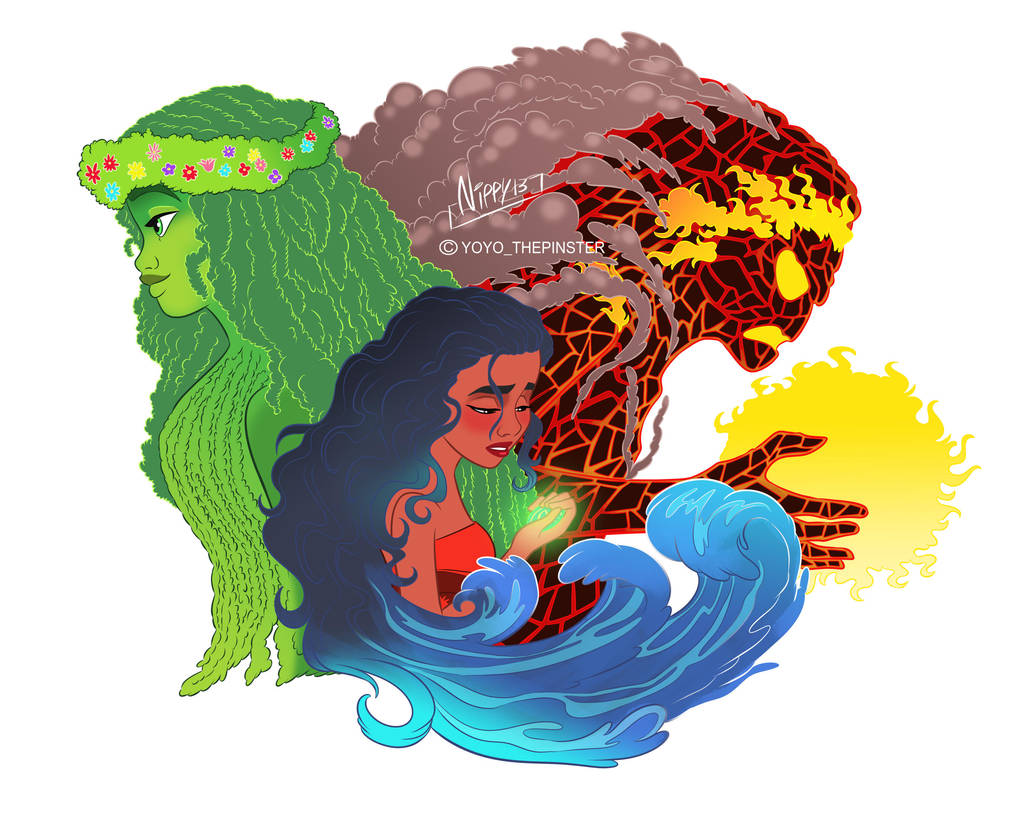 If i go there's just no telling how far i'll go!
This is a composition of a nature that I don't think I've seen before, and as such, I find it quite interesting and fresh.

As usual, you have the looks of the characters bang on-target, both in terms of their features, and their color schemes- instant and automatic thumbs up for that!

I love how you placed Moana, herself, at the center of the piece, flanked on both sides by Te Fiti and Te Kā. The fact that Moana is holding the Heart of Te Fiti in her hand adds a thematic impetus for this choice of composotion, I think.

I also like how the Ocean's waves appear to seamlessly extend from Moana's hair; that was a nice visual touch. Even more so when this image manages to blend the main three "elements" into the same piece- earth, fire, and water.

However, I do have to complain about the high visibility of the artist's signature in the main image; perhaps if it were more in the lower left- or right-hand corner, it wouldn't be quite so distracting...
The Artist thought this was FAIR
8 out of 8 deviants thought this was fair.