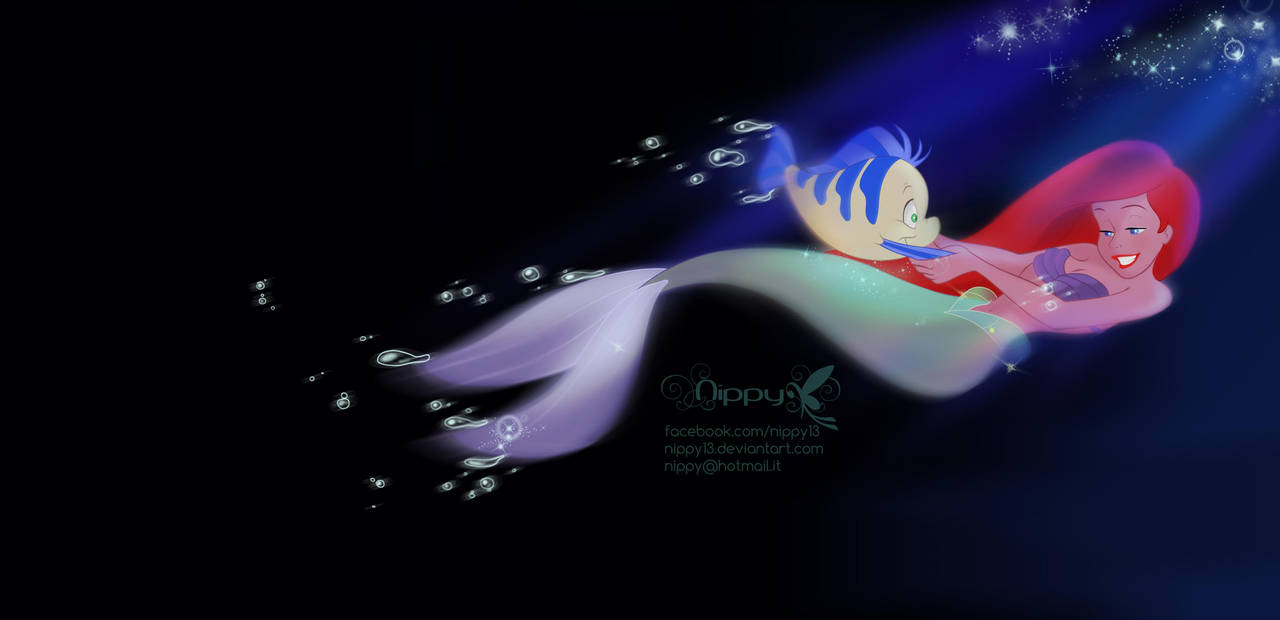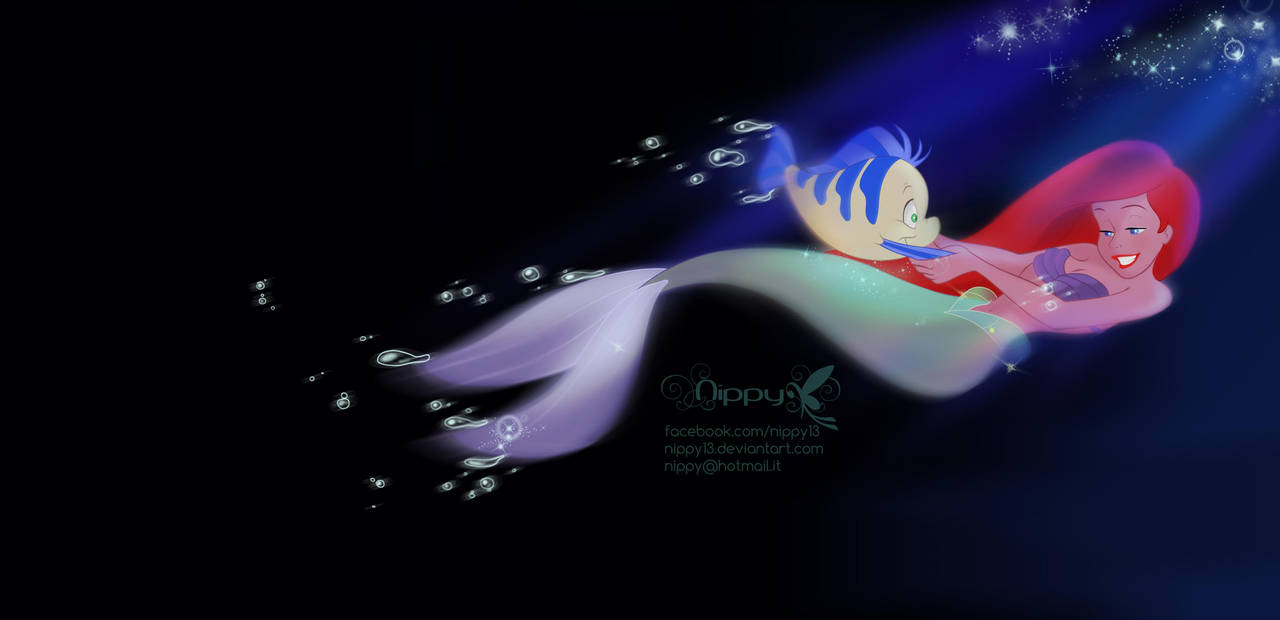 Watch
Yet another Ariel's fanarts...this is to celebrate friendship in every form and every way


Ariel and Flounder to me represent the essence of friendship...loyal,taking care of each other,complicity....
Hope you like it

For more Ariel fanarts go here
[link]
First of all I must say that this is one of your best pieces of beautiful artwork. I love it!

With that said, here we go... Ariel's body and form are excellent, they portray the motion in her movements and the flow of her body through the water. Just looking at this i can hear her singing and hear the water as she moves through it and flounder's laughter as she pulls him through the water.

The sun coming through the water looks amazing and the bubbles are awesome.

However, the shell covering her right breast doesn't look like it's covering her breast. It looks too small; perhaps if you made the shell ... idk.. thicker? then it would look like it was covering her properly. And her smile looks too white. There's no shadow on her teeth and it looks somewhat like her teeth and mouth don't belong.

That's all I got. This piece is exquisite!!!!
The Artist thought this was FAIR
106 out of 109 deviants thought this was fair.
First off, the shading is gentle and the colours used are wisely selected.
The effects of the fins have a magical effect which shows not only that you have a steady hand but able to make a still image show movement and Ariel's graceful posture.
I adore the bubbles, again these show a magical twist of underwater effects and the well balanced blurring and gentleness of the moonlight/sunlight underwater is perfectly co-ordinated

You have drawn a beautiful version of Ariel and flounder, with a classy glow to his fin and dorsal fin add a nice touch as well.
Overall, you have truly captured the magic that Disney try to create in all there characters and films and your talent is admirable, keep up the fantastic work.
The Artist thought this was FAIR
4 out of 4 deviants thought this was fair.