Welcome to this Months DeviantART Artist Community Showcase.
Much time was spent putting this list of artists together, and I hope it's enjoyed and appreciated by many. The goal with these features is to hopefully link more members of DeviantART together, and also to give a little back to the many Artists whose works I love, enjoy and draw much inspiration from.

As before, if you enjoy the works of any of the showcased Artists, I'd ask that you comment on their work about what it is you love, and give support by adding the pieces you enjoy to your favorites. Be sure to set to /follow if you'd like to see more artworks from the Artists in the future. Thank you to all who've read my features in the past and especially to the ones who continue to do so.
Thank you! Enjoy!

---
Pixel Art
Flatworms
Flatworms is an amazing Artist whose pixel works I feel are more like miniature pixelated paintings in their essence of thought, composition and style. His artworks have very unique qualities to them and often Flatworms utilizes classic video-game system palette's which gives some of his work a touch of nostalgic feel. Only recently a new Deviant upon the site and though he has but a few awesome pieces submitted, I'm positive they will continue growing in numbers. Do take a moment to check out Flatworms' art and please leave a comment on the pieces you enjoy, +fav and add to your watchlist if you'd like to help support and keep updated with his future creations!



sheribonbon

Magda, or Madeline is an Artist whose creations spans across many wonderful styles and medium types. Certainly not restricted to just Pixel Art, though it's what first introduced me to her beautiful artworks. Her pieces are truly vibrant in color and practically always adorable and wonderful. ;D Sheri also has a couple more accounts upon the site which feature adoptables, photography, and also a previous account packed with just as much awesome goodies (which you can find from her profile), So there's a ton of artwork to get lost in! If you enjoy Sheribonbon's lovely works of art, please do take a moment to comment on the pieces you like and don't forget to +fav and follow along for constant updates!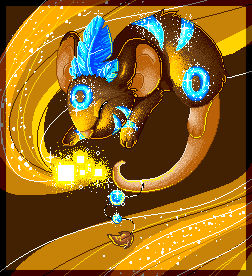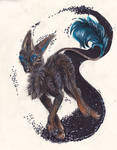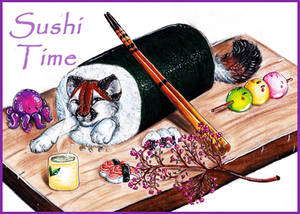 Kradakor
Mário Santos
is an amazing Artist from Brazil as well a starting up indie game developer. His works are not only of amazing quality but also highly creative and thought out, and the color palettes used within each piece are always beautifully selected.
Kradakor's artworks are not strictly inspired from great oldschool video games, but also from literature and other awesome sources. You can also find more of his work upon PixelJoint.com under the name Emperor_Pixel which I definitely recommend checking out cause there are more unique works there as well! Please take a moment to enjoy some of this artist's creations and leave a comment +fav & +follow if you love his artwork!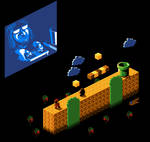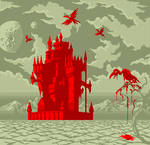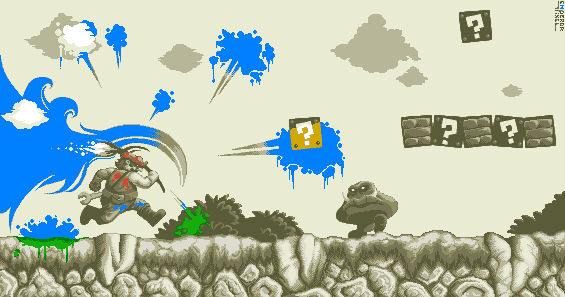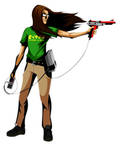 ---
Traditional Art, Drawings, Paintings, Mixed-Media
ashedenica
Anna is a truly wonderful Artist from Russia who creates fantastically beautiful works with an assortment of traditional mediums to make drawings, inks, digital illustrations, as well acrylic and oil paintings. Like many, Anna very much loves to create art; though a thing that separates her from many is her true dedication to her work and ability + passion to keep at it with an awesome pace. Ashedenica is only recently a member of deviantART, though already has such a vast collection of works shared within the community and most honestly every single piece is a true work of art that shines brilliantly as such! I'd appreciate greatly for the ones interested in such types of work, to spend some time looking through her gallery because I can promise that you'll find many works to fall in love with. And when you do, please be sure to comment & add to your favorites. Don't forget to follow, Anna's work is truly worth support and keeping up-to-date with!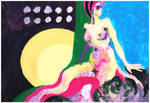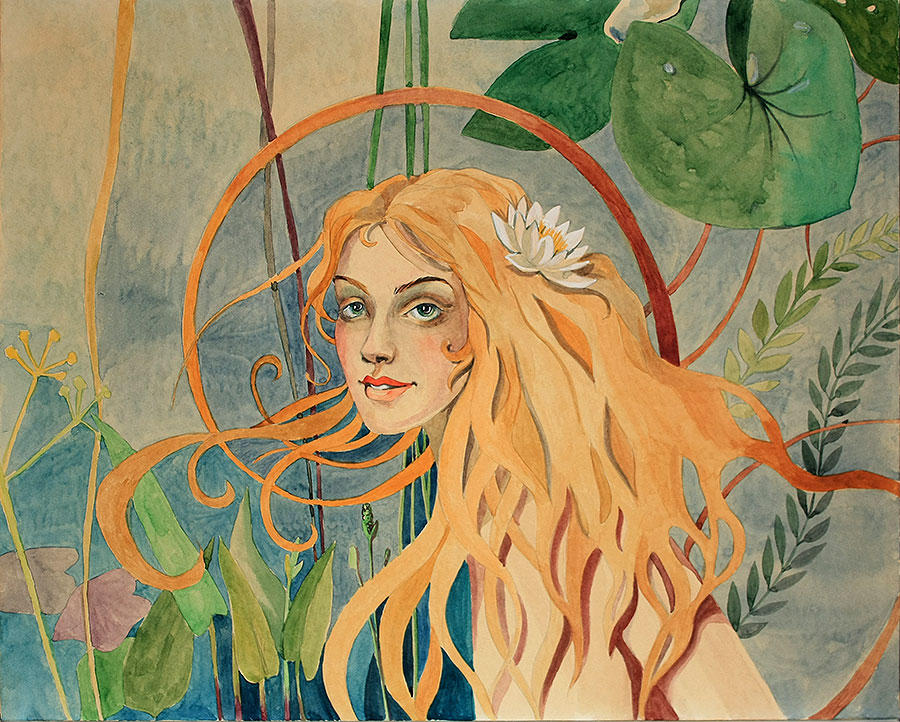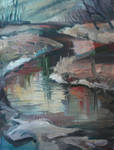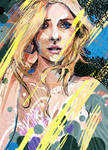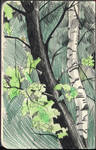 tjatkings
Tyson Atkings
is an incredible Visual Artist from Canada who creates a vast and amazing collection of artworks. From Drawings to Paintings, Sculptures, Photography and Writings +, tjatkings is definitely a person of many brilliant talents and awesome creativity.
His works emit true explosions of vibrant color and tones with much thought and attention towards each piece in all cases. His art often forces you rethink the way we see not only shapes, form and shades within the world, but also reveals how beautiful and intriguing personal expression within art can be. Tyson has an ocean of works to get lost in, inspired by, and in love with so please take some time to view his gallery. Remember to comment on pieces you enjoy, +fav and +follow to help show your support towards his works and future creations.
<da:thumb id="385859044"/> <da:thumb id="347349629"/>
<da:thumb id="385856042"/> <da:thumb id="430356604"/> <da:thumb id="420008846"/>
KaylaMahoney

Kayla Mahoney
is a wonderful Artist from Canada who most often creates works very passionately and in-depth with thought and intention behind them. Her art mostly reflects and drives off of emotions which bring forth tons of life into her artworks, though she also creates many gorgeous illustrations that are easy-going, fun & simple yet still just as thoughtful and detailed.
Kayla's relatively new as a member to deviantART yet already has a beautiful collection of works submitted to the site, which are all deserving of looking through. Please take a moment to browse through her artworks when you have time, and be sure to comment on the pieces that you love and +fav. I definitely recommend following her work as well!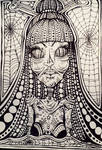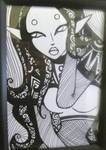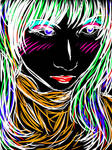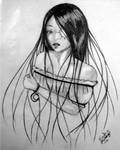 ---
Crafts, Sculptures, Jewelery and Clothing
Retr8bit
Matthew Kibble (originally
Metru-guy
on DA) is an Artist who resides within the United Kingdom and is one of the most awesome crafters I've come across on DeviantART. Only recently had I stumbled across his work, though fell in love with his creations instantly. Lately his specialty has been in creating epic bead crafts, though he's certainly an amazing Illustrator and Pixel Artist as well. Retr8bit's makes some of the coolest bead works out there, and perhaps the best Portal themed crafts ever. Definitely take a moment to look through his collection of works, and be sure to check out his previous account for even more art.
Remember to comment, +fav and follow if you enjoy his work!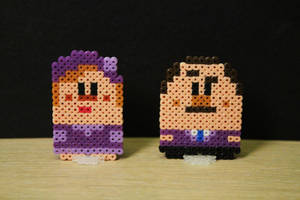 <da:thumb id="272371432"/>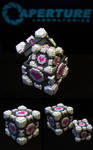 thedarklittlebunny
DarkLittleBunny is an Artist and Crafter from Portugal who creates an assortment of adorable and lovely works. Her art ranges from illustrations, cutely well-made plush goods, wonderfully sculpted charms, up into jewelery & clothing. She even creates awesome usable goods such as mini designer erasers, pin-cushions, and more! Please take some time to browse through her gallery of charms & plushies + more, and be sure to comment on +fav anything you find of enjoyment! Don't forget to follow to help show your support! If you're seeking a soft Mario themed plush or helpless companion cube to cuddle up and rest your head upon, you should also check out her shop on storeenvy (from her profile!) where she has even more goods outside of her DA gallery!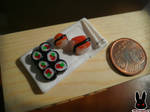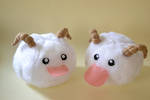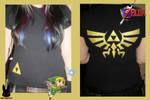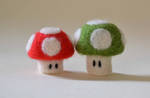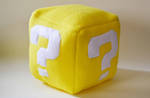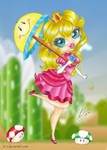 BThomas64
Brandon Thomas is an incredibly talented Artist of many trades who lives in Canada. I first was introduced to Brandon's work from his sculptures and was greatly impressed by the level of detail within his creations as well the beautiful coloring work that he gave just as much attention towards. Though I'm featuring mostly his Sculpting work, he's also an amazing freehand Artist and Illustrator both in his traditional and digital works. Please take a moment to browse through his works because I know you'll love a lot of it!
Be sure to comment on the pieces you enjoy and +fav & +follow to show your love and support!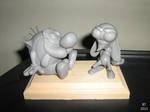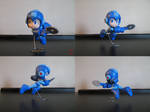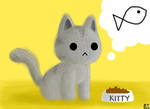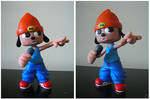 ---
Digital Art & Illustrations
HikariAlien
HikariAlien is an extremely talented and unique Artist from Trinidad and Tobago. Her works range in great diversity from simple yet wonderful character work-ups, detailed sketches, to full-fleshed out original character designs & scenes that are truly works of art. Hikari's creations are incredibly gorgeous as much as they are inspirational and the characters throughout her work are always filled with amazing colors, precise & detailed line art, and beautifully thought out compositions. Absolutely love her work greatly and hope you all take a moment to look through her collection. If you have time, please comment on the pieces you find enjoyment and beauty in, as well to +fav and +follow if you'd like to show your love for her works and give support.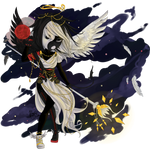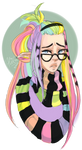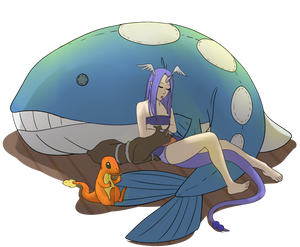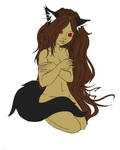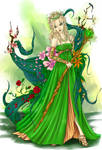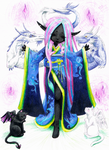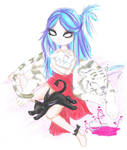 BAKASHEEP-Sushi-Camo
Maeva & Thomas, Camo & Sushi, are two excellent and diverse Artists within France that hold much respect and admiration from me. Their works range from drawings to photography, as well into paintings and cosplay armor and costume creation. The amount of detail within their work whether it's purely a sketch by hand, colored illustration, or digital drawing, or
water color

is truly impressive and b
eautiful.
Their use of sharp lines, bold angles and elegant curves blend in perfect synergy with one another throughout each piece. Camo and Sushi are fairly new to DeviantART and I'm greatly honored to be able and share their work with some of you. Hopefully you all appreciate their talents and art as much as I do, and if so, please let them know by commenting on the works you love, adding to your favorites and setting to follow! I also recommend following them on Facebook because they have gorgeous works there that aren't yet upon DA.

<da:thumb id="459233395"/>
<da:thumb id="452241177"/>

<da:thumb id="459464774"/>
<da:thumb id="458311692"/> <da:thumb id="451928895"/>
<da:thumb id="458694672"/>
<da:thumb id="454093874"/>


jennduong
Jennifer Duong aka MechanicalBunnies (originally
bw-inc
on DA) is an amazingly talented Artist from Vancouver, Canada. Her abilities are truly incredible and within many aspects of her art the range of beauty, style and theme expressed throughout are simply genius. Jennifer's work is almost dream like in it's elegance and her use of detail mixed with vibrant colors and selective tones make so many of her works absolutely gorgeous. Many may already be familiar with her art, though if not, you're certainly going to love and find inspiration within Jen's creations. Please do comment on the works you enjoy of hers, and remember to +fav and set to follow!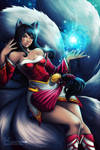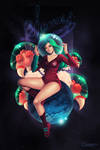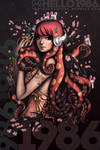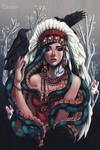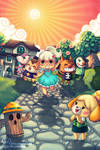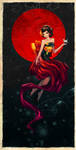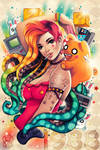 ---
Photography & Cosplay


shinkarchuk
Andy Shinkarchuk is Artist, Designer and Photographer from Russia whose work is truly amazing and professional. His photography features incredibly gorgeous scenes, wonderfully thought out compositions, as well beautiful models and costume work. The range of colors and tones throughout each piece is very striking to the eye and the use of lighting is brilliant. Check out more of Andy's work within his gallery, and be sure to comment on and +fav pieces you enjoy. If you enjoy his Art and Photography work, remember to set to follow for future updates.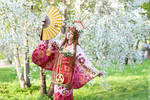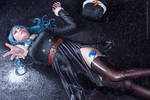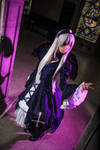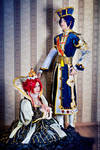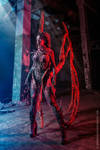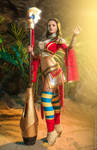 apalkin
Paul Apal'kin
is an excellent Photographer from the Ukraine who has some of the most impressive works I've seen. The beauty and simplicity of his photographs are outstanding, and many of his works are very bold feeling in composition yet so soft in elegance. Paul's artwork is truly inspiring and gives much justice to the natural essence and beauty of his subject material. Many may already be familiar with his work, though if not I strongly recommend browsing through his gallery of art. Please be sure to comment on the works you enjoy, +fav and set to follow.
<da:thumb id="435429750"/> <da:thumb id="436819240"/> <da:thumb id="438170296"/>
<da:thumb id="427954478"/> <da:thumb id="427746157"/> <da:thumb id="434240450"/>
<da:thumb id="427070352"/> <da:thumb id="428215886"/> <da:thumb id="445778814"/>
andrewhitc

Andrey Kudryavtsev is an Artist & Photographer from Russia who shoots many beautiful landscape photography as well works with some amazing cosplay artists. Andrey has a wonderful eye for scene composition throughout his works and the quality is always wonderful. Much focus is spent towards his scenes and backgrounds within his work as well the details of the subjects included, and tend to always balance well between the two. If you enjoy the photography of Andrey, be sure to comment, +fav and add to your watchlist for future works.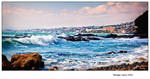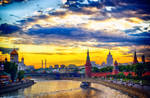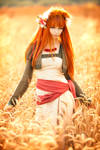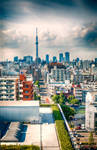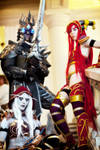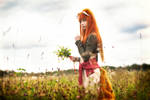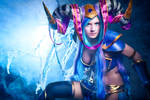 ---
This month's featured artists have been put together, written, and chosen by nintentofu. If there are any issues/typos within the features or artists who don't consent to their work being showcased, please feel free to contact me and I'll be happy to update.
Thank you for reading this Months Artist Community Showcase. If you enjoy this showcase and would like to see more, feel free to browse my previous Journals and/or follow for future updates each month.
Thank you,
nintentofu